At age 15, Morris Mwansa was an alcoholic, picking fights in the street with older men to just see if he could win. Morris was on a path to destruction, but God had a different plan for his life.

"I was invited by one of my good friends to attend an all-night prayer meeting. As I sat down to listen to the sermon I began to see how sinful I lived in this life and felt so vulnerable. At that moment I ran to the front because I badly needed that salvation he spoke about and he led me to Christ."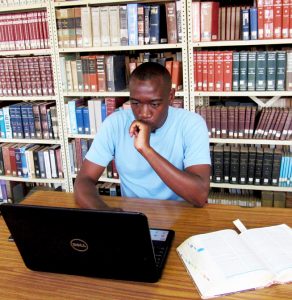 Morris's life was forever changed. He joined a Christian group at his school and began to preach to his classmates, and even started his own ministry called Generation for Christ Network. After he graduated, Morris began pursuing a career in Information Technology but could feel the call for ministry tugging at his heart. He continued reaching out to high schools and youth using his ministry but still felt like it wasn't enough. While he was studying IT at Copperbelt University the Lord spoke and told him to go to seminary because He wanted Morris to serve on a full-time basis.
Morris was accepted into the Baptist Theological Seminary of Zambia's Bachelors of Theology program, but the people sponsoring him in his IT studies refused to have anything to do with sponsoring his seminary degree. The burden of wondering where the money for school would come from weighed down on Morris, and he prayed for assistance. Morris's prayers were answered when he heard about African Vision of Hope's Seminary Sponsorship program and was offered a scholarship. His burden was lifted.

"While studying at the seminary I have continued to be involved in active ministry. I have been serving as an intern Pastor helping out with preaching during Sunday services and in the youth ministry, and I've been in charge of the young adults group. I have also been involved in campus ministries with University of Lusaka and University Teaching Hospital."
​Because of you Morris is able to take the gospel to the nations and save lost boys like himself. Thank you!