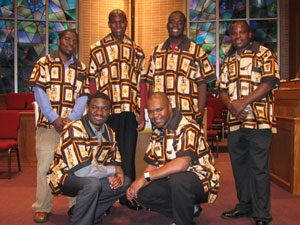 In October 1998, a group of young men and boys called the Zambian Boys came to the church of Bob and Judi Bertels, who had the privilege of hosting a couple of them in their home for the weekend. The young men were young and unfamiliar with America, our culture, customs, laws and language. The organization that brought them to the U.S. had them performing multiple times a day across the country, while earning large sums of money. However, the boys and their families were never the recipients of the things there were promised and the INS stepped in to put a stop to this situation.
One of those boys was named Samson. He came to live with the Bertels growing family in 1999. Soon after Samson came to the Bertels, they learned that Samson's father was very ill and he passed away shortly thereafter. It was later learned that Samson father had AIDS. That very week God started a passion in the lives of Bob and Judi to learn more about the dark country of Zambia, within the continent of Africa.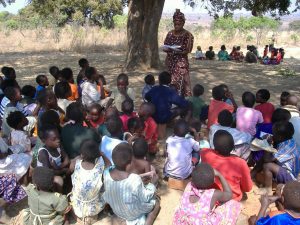 In 2000, the Bertels took their first steps in what would become the ministry organization African Vision of Hope by formally sponsoring a young man attending seminary who later graduated in 2003. In that same year, the first African Vision of Hope School was established in the village of Kalikiliki with 23 children, in a rented tavern with a dirt floor. In 2006 African Vision of Hope acquired land and built a real school, added more classrooms and teachers, along with a daily feeding program and an orphanage. Enrollment quickly reached 250 children, and presently this school goes through grade 12 and has 800 children in attendance each and every day. Additionally, African Vision of Hope continued to sponsor men and women in seminary to become pastors, 42 have completed their studies and are sharing the gospel all over Africa. In 2008 the second African Vision of Hope School was born under a tree in the rural village of Chongwe. In 2009 a school was constructed and today there are 620 children enrolled in grades 1-11.
From 2009-2011, additional African Vision of Hope schools were launched in Chingola, Kafue, and Kasama, bringing the total enrollment and children reached to nearly 2500. In 2012, the very first African Vision of Hope high school graduates emerged and we now have 35 students in college who qualified for scholarship support through our programs, 6 students have completed their college degree and are giving back to African vision of Hope African Vision of Hope has also continued its sponsorship of seminary students and has provided 42 scholarships for seminary students.
In 2010, the African Vision of Hope farm was started in Chikumbi, Zambia and now trains rural farmers in Farming God's Way and grows nutritious food for the AVOH school lunch programs. Agriculture remains one of the key priorities in the poverty reduction of Zambia, where over 60 percent of the population derives its livelihood. Farming God's Way is a biblically based conservation agriculture program that restores degraded land, increases crop yields and address one of the root causes of poverty.
In 2008 we identified the need to launch a program designed to help women develop job skills to grow a stable income for their families, as more and more of them become young widows. This program restores dignity and empowers these women to work so they can stay out of poverty. Daily they are taught crafts, tailoring and business skills along with discipleship in God's word. The women's empowerment program has now trained over 200 women in sewing and arts. This program has been meeting in classrooms at the AVOH schools. In 2014 this program was moved into a separate rented building allowing expansion and freeing up classroom space for the children. These woman are not making uniforms and sweaters for local schools in Zambia. These women have the power to provide for their families as well as change their community.
The African Vision of Hope orphanage, which was started in 2008, reached its capacity in 2014 with 65 children with many more on the waiting list. Over 57% of school age girls have experienced sexual abuse in return for a place to stay or school fees. These incidents are rarely reported out of fear. In 2016 ground was purchased to build a girl's home in Silver Rest Zambia to accommodate the many girls who are sold, trafficked and left with no where to live. This home will be completed in 2017 and will be able to be a safe home for 60 girls.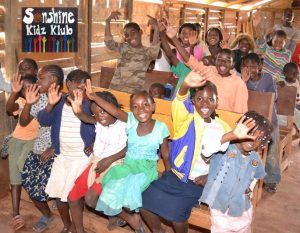 The Sonshine Kidz Klub was started in 2013 with its first Klub that reaches out to vulnerable children who are not enrolled in school. There are now 3 Klubs with over 300 children in attendance that meet on Saturdays and provide love, encouragement, instruction in God's word and basic reading and vocabulary, and a hot meal.
What began with one family helping just one young man led to a growing understanding of the real problems and solutions needed within the culture of Zambia. Seeking to understand the culture and growing generous giving from people led to the launching of an effective work of sharing the gospel through effectively attacking the root causes of extreme poverty. Launching top-notch schools, an orphanage, and weekend programs for vulnerable children has grown healthy young adults, with the drive and desire to complete college and return to provide leadership. Training women for job skills and farmers with sustainable methods has grown men and women able to provide for their families, while at the same time discovering the truth of the Gospel. With sustained effort and God's blessings has come strong relationships with our network of leaders in Zambia where we now work to see entire communities transformed by coming alongside the local leaders to end extreme poverty and share the Gospel of Jesus Christ.