When it comes to Zambia and its impoverishment, the focus often tends to be on AIDS, malnutrition or malaria. But there are a multitude of other medical conditions that require urgent attention, such as children's heart defects.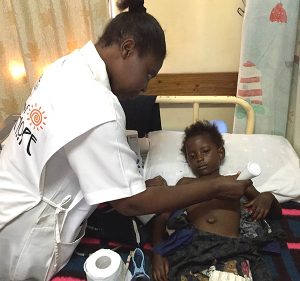 The overwhelming need for doctors and trained medical personnel is evident. At the hospital's children's ward, the beds are occupied at all times by two or more very sick children, while young patients with heart problems and their families lie on benches outside examining rooms waiting for a treatment that is impossible in Zambia.
For countless parents the Doctors words will replay over and over causing a pain no parent wants to feel, "There is nothing we can do for your son here. He has a ventricular septal defect. There is a hole in his heart. He needs surgery to patch it, but there is no medical equipment here. He will die without help."
Until this year life saving surgery in Zambia was extremely rare, children's lives were cut short and their families were helpless to change the circumstances. In March 2016 African Vision of Hope partnered with Rotary international and Gift of Life International to save 20 children and perform lifesaving heart surgeries. What started with one surgery three years ago has now multiplied to 20 this year.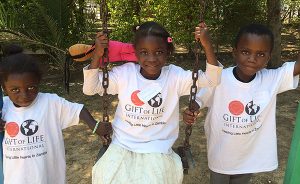 We are not just celebrating twenty hearts today; we will never be able to calculate how many hearts we're really celebrating. Each heart healed is a life renewed and a family restored.