It is so exciting seeing former seminary students becoming pastors and leaders in their communities. Here is an update from Pastor Isaac Banda.
"Hello to my African Vision of Hope family. I am pastor Isaac Banda, former seminary student sponsored by African Vision of Hope. My family and I are ministering in the Northern part of Zambia on an island called Chilub in the middle of our country's biggest lake, Lake Bangewulu. I have been here for about 7 months now and have learned a lot about both myself and the Lord we serve.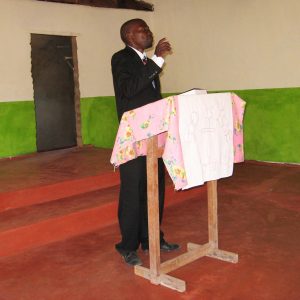 The main source of income for the people living in Chilub is fishing. Our people eat fish every day. Recently there has been a lack of fish which has made life difficult. The only company in town is a fishing company, and the only entertainment here is soccer, beer, and dancing.
My fear is that the next generation could grow up with the same norms and routines as their parents. I have been thinking of how to help these kids grow up differently than their family members. We have very under-privileged people here, and it is apparent in the way they dress and live their lives. I am working with kids from our church who come from different villages and also go around to the schools to preach the gospel. I try to identify children's talents and ask them to join our choir or Sunday School classes. I teach these kids about good behavior through games. I need help teaching these classes but lack assistance, and I also lack materials to train other leaders and also teach the children.
We have orphans who attend our Sunday School classes who have no one to support them and end up dropping out of school. Some have no school materials to use in class while some drop out because they have no one to encourage them to keep going. These children end up becoming fishermen.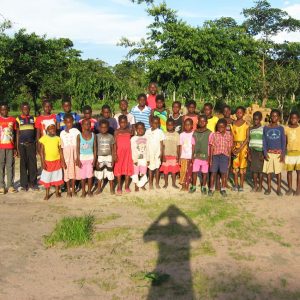 In our church and Sunday School classes, we learn about music and the word of God. It has been wonderful to see people becoming more interested in the word of God. Some have even given their lives to Jesus and have asked to be baptized. It is a privilege to be part of their lives. I want to start a night school at church for those village members and children who would like to learn to read and write English. Lack of knowledge is deadly.
The children I work with have different stories to tell and I try to give them hope that one day their dreams will come true. I thank God for all of the skills I learned through Seminary because I am able to use them here. I am who I am because of the donors at African Vision of Hope who paid my Seminary tuition. God bless you.
Yours, Pastor Isaac Banda"
Because of you, Isaac is able to take the gospel to the Nations. Thank you!
[button style="btn-primary btn-lg" type="link" target="false" title="provide a seminary scholarship" link="/higher-education/" linkrel=""]