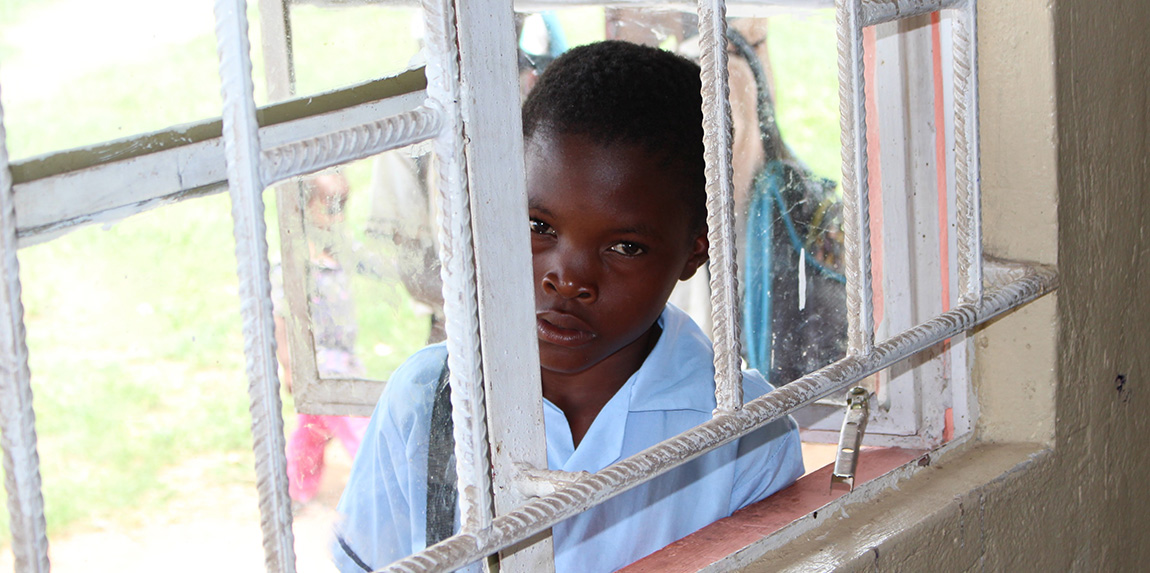 It's Never Fun Being On The Outside Looking In…
For many of our children without a sponsor, that is exactly where they feel like they are at.
Presently, we are educating and feeding over 2,800 vulnerable children at five locations in Zambia, but only about 1/3 of these children are sponsored.  Your $30 monthly pledge – only $1 a day – helps cover the cost of education, books, meals, and medical care for one of these vulnerable children, giving HOPE to the hopeless!   Change a child's life for today….and eternity!
Child sponsorship is a way to make a lasting difference in the life of a special boy or girl. With your monthly pledge of $30, you will be sponsoring a specific child. Your $30 will help provide your sponsored child with:
Education opportunities
Life skills training
Clean water and nutritious meals
Basic medical care
The opportunity to hear and learn about Jesus Christ
What can you do?
Become part of their story! Child sponsorship reaches children who have the hardest time gaining education.  Girls, orphans and vulnerable children are given the opportunity to be educated, grow up healthy, and learn about God's love, which is a critical part of helping children escape extreme poverty.
---
As a child sponsor
You will receive a yearly updated photo of your sponsored child along with letters 1-2 times a year. You will also receive a welcome kit to fill out about yourself so it can be given to your sponsored child. This will help your sponsored child get to know you and your family. A teacher or staff person will assist children who have yet to learn how to read and write.
Click Here to learn more about Sponsorship