Abity has reason to celebrate – he was sponsored this week!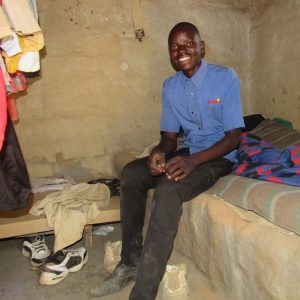 Abity is 18 years old and has been waiting a long time for this day. He is one of 10 children in his household. Abity used to attend a government school but was chased from class because he could not pay his school fees, did not have books, and did not own a pair of shoes to wear to class. "If it wasn't for African Vision of Hope's free education, I would not be in school." He heard about African Vision of Hope through a friend who attended the school. His home is an hour and a half drive from African Vision of Hope School in Chongwe, but the walk is much longer. Because no one in his family owns any sort of vehicle, Abity rents a one-room hut near school. In order to pay for the hut, he must work odd jobs during school breaks. "I will do anything to stay in school." He even works when he gets home from class. "The money helps me buy shoes and pay for my expenses, but it is never enough. I don't have food most times in my house. I depend on the meal that the school provides. I want to work hard and finish my education despite these challenges I face."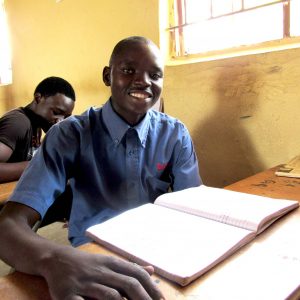 "They don't chase me away at African Vision of Hope School. When I came to this school things changed. I get to read every day. I am in the 10th grade and working hard to improve my life and my family's life." Abity is the first in his family to reach the 10th grade. He plans to become an electrical engineer when he graduates. "I thank you,
African Vision of Hope, for the help you have given me. It is because of you that I am in school today. In the rural area where I live, without the free education you provide, many souls would be lost to immoral practices. No one in this area would be educated, but now we have hope of finishing school and finding jobs, or even going to college."
This is all because of YOU! Thank you for giving Abity and his classmates hope that they can escape their bleak situations and their cycle of poverty.