What started as a small college club used as an artistic outlet is now a flourishing organization with big objectives. YOZA, Youths of Zambia Alive, has a major goal: to empower their generation through arts and skill.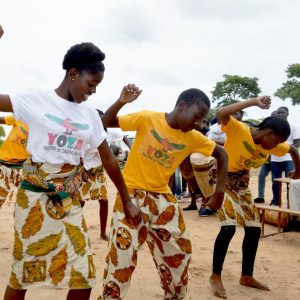 The organization was started by African Vision of Hope graduate, Misheck. He wanted a way to raise awareness about issues surrounding his culture such as AIDS, abuse, child labor and poverty. YOZA is a ministry of African Vision of Hope that seeks to be a network for youth to groom their talent, create a positive mindset, and advocate for their rights. The group recruits youth who love expressing themselves through arts, poetry, dancing and singing. By using their talents, they can inform and educate other youths about the issues affecting their country.
Zambia's youth are being empowered to take their futures into their own hands. YOZA's  audience is government offices, embassies, television stations, schools, and business. At the end of each performance, the performers share the gospel with their audience. Through YOZA's three values – education, entrepreneurship and entertainment – the group is proving to their country that youth can be the builders of the future and are ready to be the next generation of Zambia's leaders.