"Without education I would probably be selling things in the streets. There is nothing else I could do, especially as a girl." – Memory, African Vision of Hope college graduate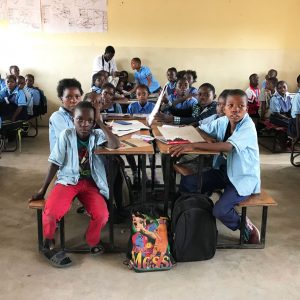 Memory is grateful to be the first to finish college in her family and we are delighted to have her as part of the African Vision of Hope teaching staff in Kafue, Zambia. The African Vision of Hope scholarship fund helped make her childhood dream of becoming a teacher a reality.
Memory has a passion for changing the lives of vulnerable children in Zambia. She is using her desire to help break the cycle of poverty by teaching English, Reading, and Writing. As these children grow into teens they become leaders in the community and their government and can make decisions that bring about positive transformation. Literacy also empowers children and families to read Scripture. It is the lens that allows people to study God's Word. When children from illiterate parents learn to read, they impact their families, communities and future generations.
African Vision of Hope is committed to helping educate vulnerable children. You have invested in future generations by providing over 80 higher education scholarships to students.
"Train up a child in the way he should go; even when he is old he will not depart from it." – Proverbs 22:6
[button style="btn-primary btn-lg" type="link" target="false" title="invest in educating Zambia's future" link="/giving/give-now/" linkrel=""]