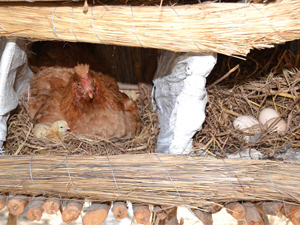 Pay It Forward Program: Chicken
Chickens supply entire families with nutritious meat and eggs. Both the meat and the eggs that the chickens provide are excellent sources of protein and other essential nutrients that are necessary for good health.
Families can also sell any extra eggs they have in the market to gain supplementary income. Each family can raise their chickens, enjoy extra income, and benefit from nutritious eggs and meat.