I love candy. If there is a bag of Twizzlers or Swedish fish open then my hand is going in. There is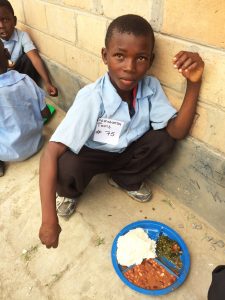 something about that red dye #5 that sucks me in. But this year, I am committing to GIVE IT UP. Instead of buying more sugar I am committing that same amount of money for the month of January to help children who long for a simple meal.
We are so fortunate in our society to be able to eat according to our likes and dislikes. Children living in extreme poverty in Zambia don't get that option. They can't choose food to thrive when they are simply trying to survive. When you make a resolution to eat healthy for yourself this year, why not carry it further and allow a child living in extreme poverty to eat healthy as well?
Join me and GIVE IT UP!
Join the Give It UP Campaign