Self-sustaining food & nutrition program improves learning
Africa is a continent rich in natural resources, yet hunger and food security steal the lives of thousands every day.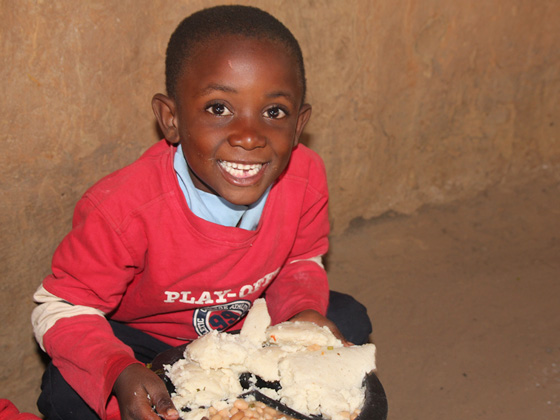 How African Vision of Hope is helping:
500,000 hot, nutritious lunches are served to African Vision of Hope students each year.
Children and families learn how to improve nutrition by varying their diet with crops that they can grow and animals that they can raise.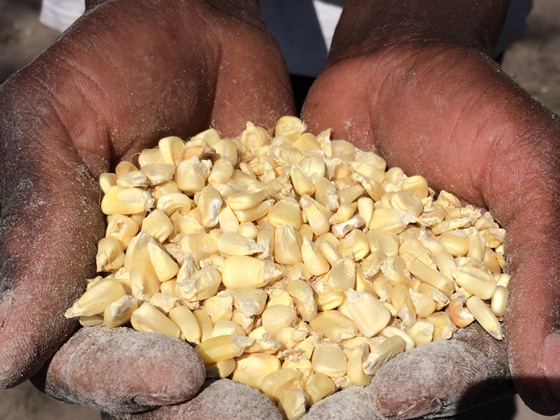 Rural farmer and pastors are taught agriculture technologies to improve crop yield and avoid crop failure.
Farming God's Way teaches farming that works with the environment instead of struggling against it.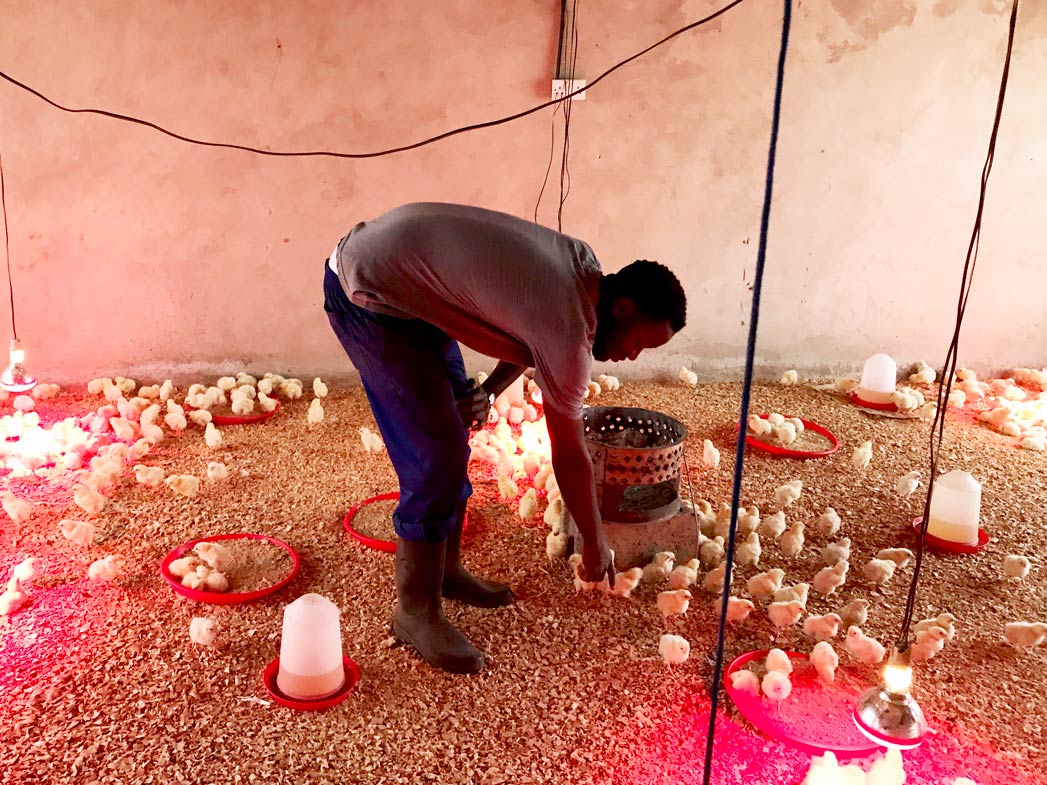 Chikumbi Conservation Farm
African Vision of Hope has a 45 acre teaching farm in Chikumbi, Zambia that grows food for the schools and is a teaching and training ground for African farmers and pastors. We believe that transferring skills to small scale farmers will allow them to improve yields, crop variety, profitability, and the overall food security of Africa. Our agricultural training program, Farming God's Way, is teaching families in Zambia both the biblical principle to produce bountiful harvests and how to break the cycle of poverty.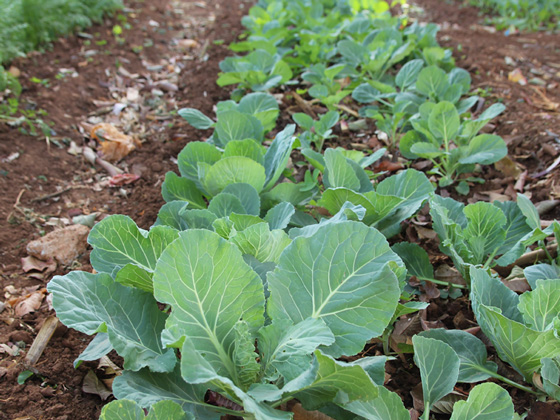 As with most of Africa, agriculture has yet to become a higher priority than the minerals mined from the earth and sold internationally. With no emphasis on agriculture, generation after generation has passed on farming practices that are inappropriate for the conditions of the region, such as tilling, which results in erosion of the crops and soil when it rains. The results are severe crop failure, minimal yields and high cost. The Chikumbi Conservation Farm is reversing that trend.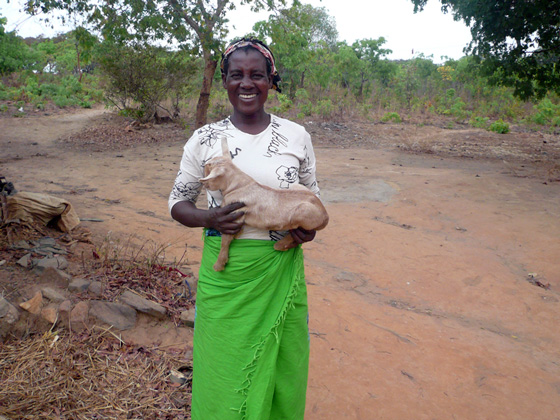 Pay it Forward
The core of our training is to pay it forward. Your donations allow us to provide families with chickens and goats and proper training on how to care and raise them. These families then train and give the first female offspring of their livestock to another family. This extends the impact of the original gift. The Pay It Forward program allows a once impoverished family to become donors and full participants in improving their communities.