In third world countries like Zambia, even the simplest of medical procedures are inaccessible to almost everyone. Until you stepped in, this was the case for 8-year-old Judith.
Judith has a broken heart. Because of her sickness, she cannot walk more than 10 steps without collapsing. Her parents do odd jobs around town, selling tomatoes and doing other miscellaneous tasks to earn money for their family, but Judith's sickness is taking its toll on their ability to work. Judith's mother has to carry her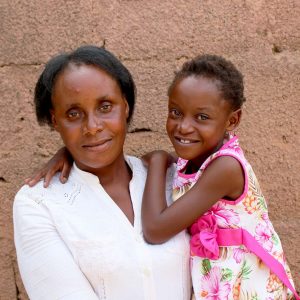 everywhere on her back, even to school. "It is a challenge to take her to school every day on my back, and I worry about if she will get sick while at school. She misses class a lot when her condition worsens." They discovered Judith's illness when she was a year old. Her parents had difficulty understanding her disease as they had never seen anything like it. They must make frequent trips to the hospital to get her heart medication, but finding transportation is difficult in their financial situation. "I want my daughter to get better so that she can have a normal life. She wants to be a doctor when she grows up."
African Vision of Hope's first heart surgery was 4 years ago. Today, there have been a total of 29 surgeries to little hearts like Judith's. She will be in a group of children that will fly to India in February to receive life-changing heart surgery. This year, 29 more children will be able to walk, run, jump and play because they will have healthy hearts. These surgeries were made possible through a global partnership with Gift of Life International.
In order to fix more broken hearts, we need your help. Without these surgeries, kids like Judith will die before they are able to have a childhood. Donate so they can live long, healthy, happy lives.