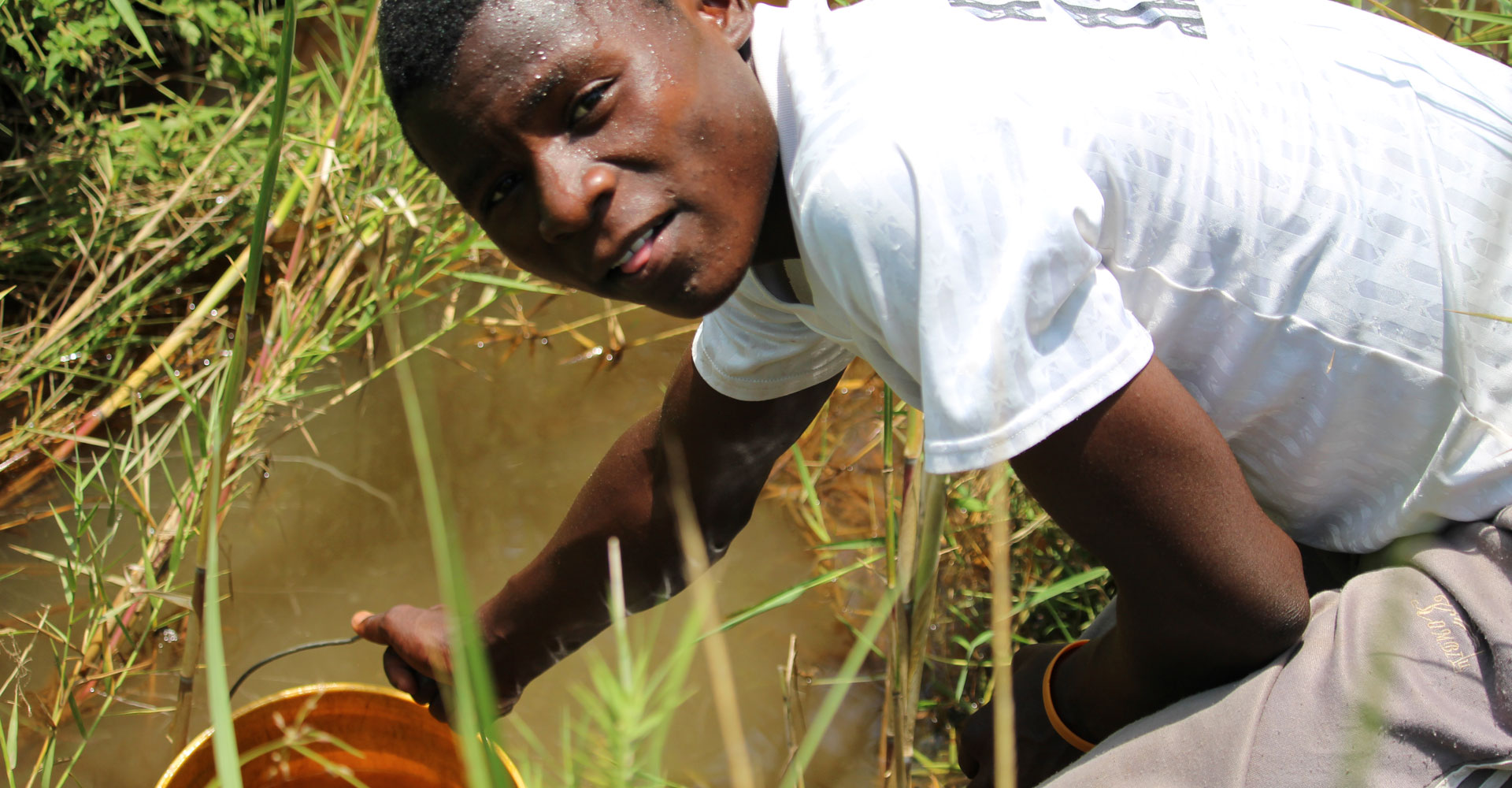 Project Description
For those living in the bush, access to water is the key to sustaining life. Paul a student at African Vision of Hope in Chongwe shows us where he fetches water for his family, a chore he does at least 3 times daily.
This "fresh" watering hole is about 1/4 mile from his family's farm. You walk down hill to reach it, but the trip home is not only back up hill, you also have the added benefit of carrying a full 5 gallon bucket.
This water is used for cooking, cleaning, and drinking.