These are some pretty extreme statistics, numbers that are unimaginable but are real.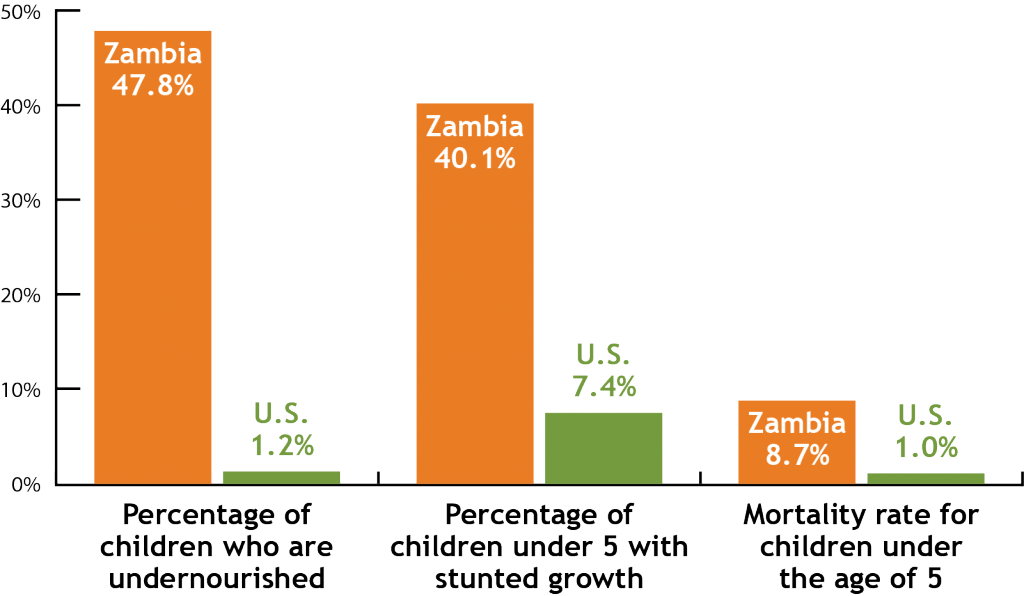 Like seeds and young plants, children need to be nurtured in their different phases so they become what God created them to be. They need to be planted in a rich environment and paid attention to while unhealthy attitudes and beliefs need to be weeded out.
Many of the students at African Vision of Hope have lived a life of constant suffering. Currently it is winter in Zambia, the nights are a cold 45 degrees and there are no blankets to curl under or heat to turn up. Children who are already suffering from malnourishment now struggle to just stay warm as they sleep on the dirt floor.
Andrew told us he thought it would be, "better to be dead than suffer the way I have suffered." The hope is not to flourish in life in Zambia it is simply to survive. Many students have questioned, Why am I alive?
As students at African Vision of Hope you give them hope in their circumstances and in their tomorrow. A healthy purpose is possible and can help determine a student's direction. You strive to pull the children out of the survival lifestyle and motivate them to develop the skills, attitudes and beliefs relevant to leave their world a better place. With each cohort of children that pass through our school the community is changed. There is perseverance, resiliency and personal growth. The students no longer question, why am I alive? In turn they praise God for their life and strive to make their life matter.