Completing seminary is not about graduations, it is not about receiving degrees, it is all about Jesus. Our seminary students are dedicated to fulfilling their own unique god directed mission, wherever that may take them…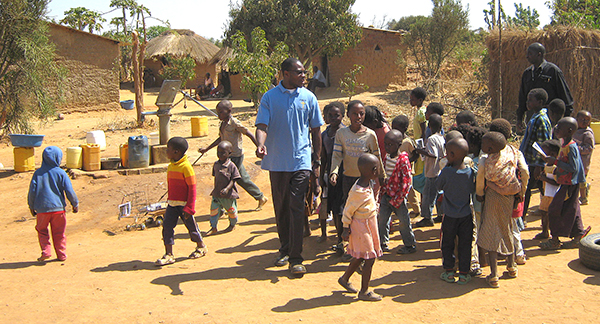 Love In Action. The African Vision of Hope Seminary student and graduates spread God's love to the orphans in remote villages throughout Zambia.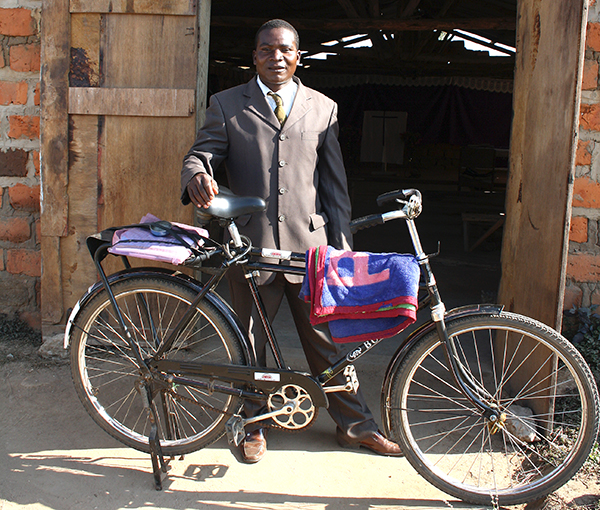 Ease of travel and communication can impact how the Gospel is spread but give a seminary student a bike and watch him go! Weekends are spent sharing the Jesus film in rural areas with a generator, laptop and bike.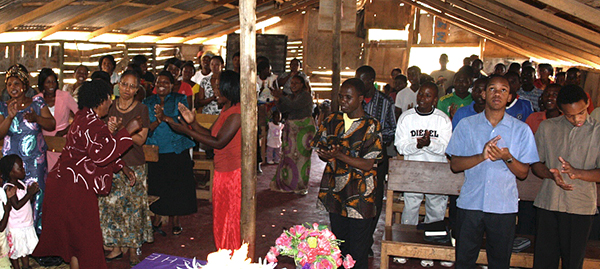 Graduated Seminary students plant new churches and contribute to the uplift of village life.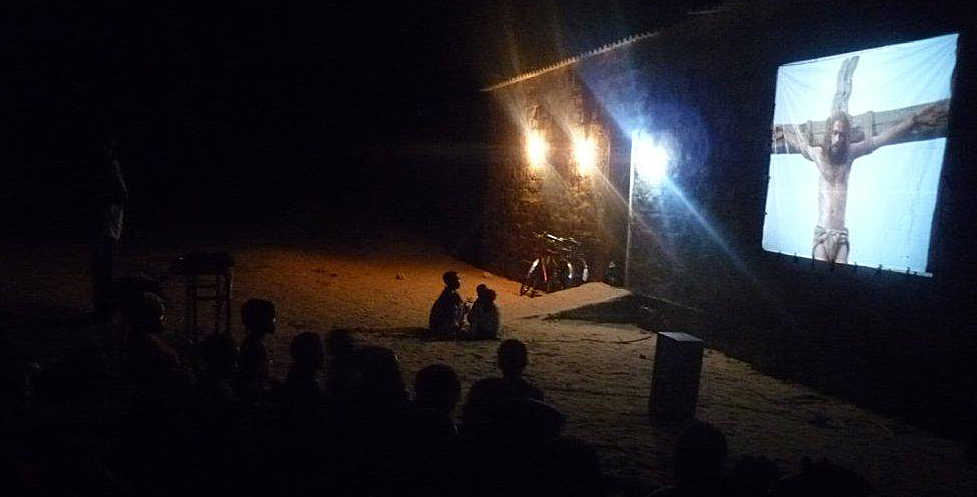 Showing the Jesus Film in the remote bush lands of Zambia. Just need a large sheet and two trees to tie it between or in rare special occasions a large wall to view the film on.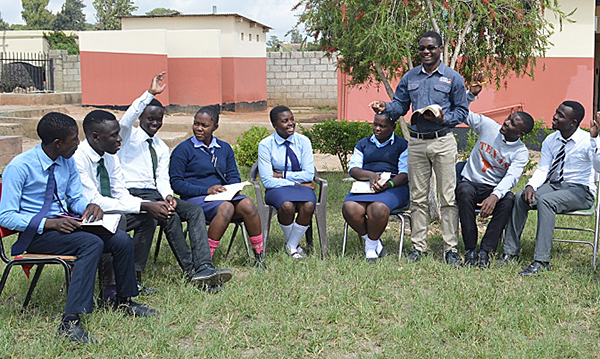 Seminary Students helps disciple students who attend African Vision of Hope schools by teaching them doctrine and in-depth bible studies.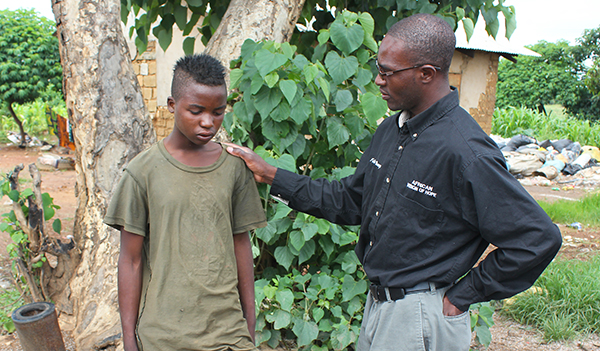 African Vision of Hope is committed to educate, equip and empower indigenous pastors, who have a heart and vision to reach their own people, become spiritual leaders in their community and nation.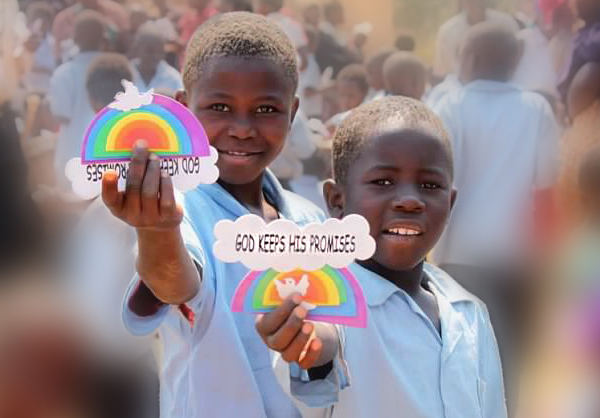 The Sonshine Kidz Klub gathers on Saturday mornings in two villages in Zambia. The Klubs, sponsored by African Vision of Hope, and led by our seminary students teach children Bible stories, Scriptures and Songs of Praise.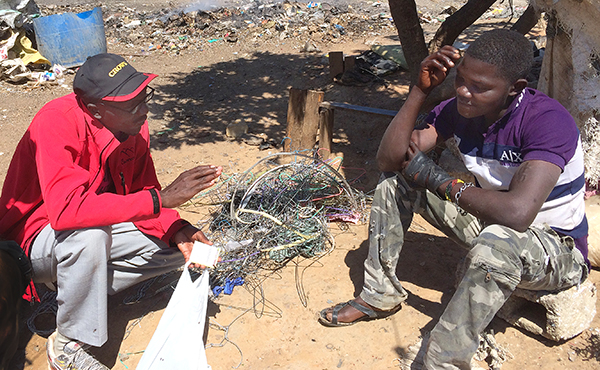 In every contact the seminary students seek opportunities for witnessing their faith and experience, and seek to build up a true Christian fellowship in the community.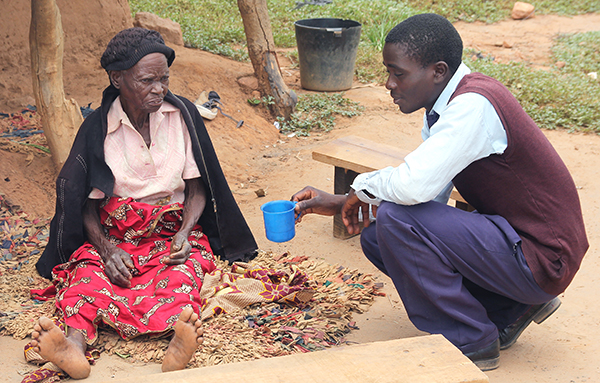 As the seminary students get out into the villages they spend days and nights there; share in the joys and sorrows of the people, and sacrifice and endure with them, then they are able to reach the hearts of the people for God.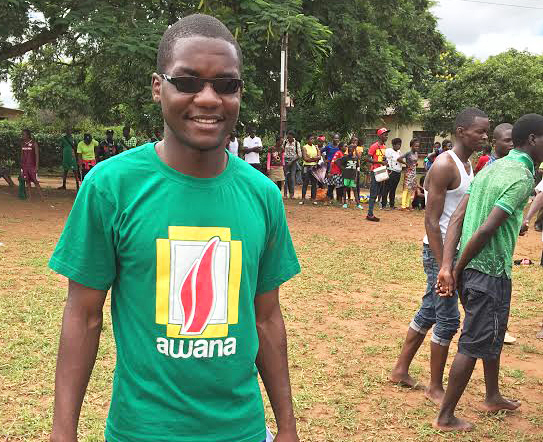 The Awana program in Zambia ministers to reach kids with the incredible news of the gospel and to change the lives of many who wonder if life can provide something more. African Vision of Hope is proud to have started Awana programs in the villages where our schools are located.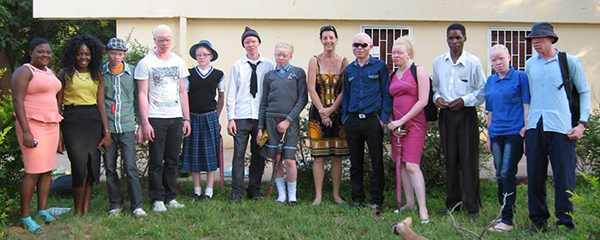 One of African Vision of Hope's Seminary graduates has started helping with the Albino Foundation of Zambia. The Foundation was established to help protect the Albino population where they are hunted for their body parts. In Zambia there is a misconception that albino body parts have the potency to increase one's wealth.
Thank you for helping us make a difference!