At 16 years old, Jeff is the head of his household. He and his 5 siblings are orphans and live with their elderly grandmother. Jeff's family makeup is stereotypical for Zambia – where over 50% of the population is under the age of 18.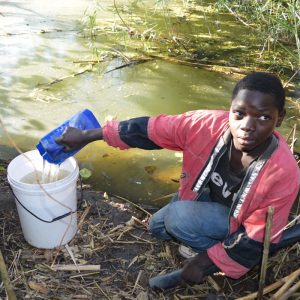 In order for his family to survive, Jeff started farming their small plot of land. "I don't go to school because I have to take care of my crops and sell them every day. This is the only way I can support my family because my parents only left us this small piece of land when they died."
Every day, Jeff wakes up at 4 am to start his chores. He walks almost a mile to fetch water for his crops. "This process of walking to fetch water and watering my crops takes eight hours most days. After that I still need to prepare to plant other crops to be able to sell them. This makes sure I have crops to sell every season."
Jeff wants to go to school, but he can't. His situation prevents him from doing things for himself. "I work extra hard farming our land so I can see my siblings go to school. After I sell my crops, I use the money to buy household requirements and my siblings' school supplies such as books, shoes, bags and uniforms."
Can you imagine being 16 years old and having the responsibility of sustaining your entire family's survival? Many children in our most rural school in Chongwe, Zambia have similar stories. They are able to take care of themselves and support each other. The difference between these students and Jeff is that they are in school, and their education is free.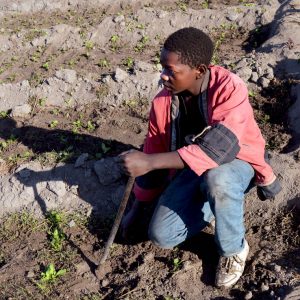 There are thousands of kids just like Jeff who have watched from the sidelines as their youth is stolen from them. Their opportunities and futures are robbed as their dreams are replaced by duty. By building more classrooms, more kids like Jeff can be given a chance to change the direction of their lives. You can be the driver of that change. By becoming a Hope Legacy partner, you can open the doors for kids like Jeff to be released from extreme poverty.