Zambia's family dynamic is complex. Chrispine, a fifth grader at African Vision of Hope School in Kafue, knows this first-hand. After his father and mother separated, Chrispine's mother remarried a man who refused to accept her children. Unwanted by their mother's new family, Chrispine and his siblings were sent to live with their grandmother.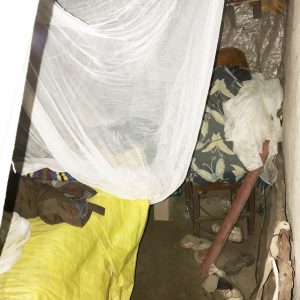 Even in her old age, she works hard to provide a living for her grandchildren. She does small jobs to earn enough to keep a roof over their head and food in their bellies, but struggles to provide anything beyond the basics. That is where you come in. Because of your support, Chrispine is able to go to school for free. His grandmother finds comfort knowing that he is receiving one meal a day, medical care, an education, and being shown the love of Jesus. She makes sure he never misses school because she knows what a priceless gift he has been given.
Many children like Chrispine do not get this opportunity. In their village, many children do not get to go to school because their guardians cannot afford to send them, or they have to work to help support their family. When children are uneducated, their options are limited. They do not know anything but poverty. It is our job to show them that there is a way out, and it is education.
Chrispine has big goals. He says "I know that if I pray and study hard, I can become a pilot someday." Share Chrispine's story with your friends and family to help him find a sponsor that will become a source of encouragement as he follows his dreams, or sponsor Chrispine today.