Emergency Relief Fund
Zambia is facing an extreme famine. Hunger is a constant and chronic pain facing children and…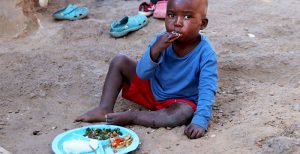 Emergency Relief Fund
Zambia is facing an extreme famine. Hunger is a constant and chronic pain facing children and families living in this country. Hundreds of Zambians are in need of emergency assistance in order to survive – children being those at higher risk of death due to the crisis. We have to do something about this, and we have to do it now. The families and communities we serve are desperate.
African Vision of Hope has committed to implementing an Emergency Relief Fund that will provide students and their families relief from hunger and starvation. This program has already started taking place. Small children are so hungry that they are walking hours to our schools for a hot meal. $3,000 per month can feed 600 children from the streets and communities surrounding 3 of our schools, or $5 can feed one child for one month. How many children will YOU feed?
School Shoes
Each donation of $20.00 covers 1 pair of shoes plus shipping costs. Without shoes, children are…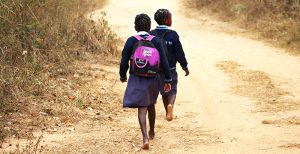 School Shoes
Each donation of $20.00 covers 1 pair of shoes plus shipping costs.
Without shoes, children are especially vulnerable to soil-transmitted diseases and parasites that can cause illness and even death. Most children walk over an hour to school, and without shoes, illness becomes almost unavoidable.
Children who get sick miss school, can't help their families, and suffer needlessly. Also, shoes are required to attend most schools. Since children's feet grow so quickly, they often outgrow donated shoes within a year, leaving them once again exposed to illness and disease.
You can change that by providing a new pair of school shoes for a student in need.