As graduation quickly approaches for Scolastica, a grade 12 student at African Vision of Hope, her heart is full of gratitude and hope. Scolastica looks around the room at her classmates recalling the days when she first joined African Vision of Hope in 2018. She remembers the fun memories of when her friends would meet after school to play chess or sing songs.
Scolastica also reflects on the challenges she has overcome to make it to graduation. Child Protection Officer, Esther, sat down with Scolastica and asked her if she could give us some advice on how to overcome challenges, especially in school. Scolastica was happy to share her thoughts and wisdom and give us 5 pieces of advice.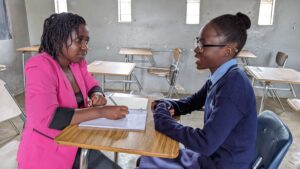 1. Look to the Word of God
"The word of God gives me HOPE, whenever I feel bad or lonely the word of God is always there to support me – it's either through music or through when I study the Bible. It gives me peace through struggles."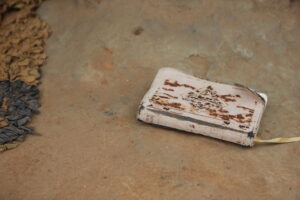 2. Study, even when you are tired
"Perseverance is very important in my studies. Even throughout the night when I am tired, I remember my goal of getting good grades. That motivates me to persevere in any situation. I grew up with many responsibilities at home but always managed to study."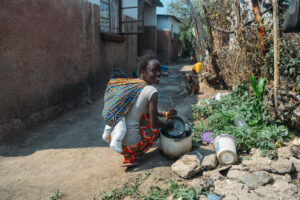 3. Have a plan and pray
"The advice I can give for studying well is one needs to have a proper plan and timetable that will guide him/her to study well. Expect you will get good results when you have written out a plan, and pray for the results to be better than you expected."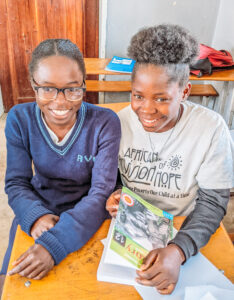 4. Do not let people stop you
"Being educated opens every door and gives opportunities to a successful life. When I, as a girl child, receive education I am less likely to marry young and more likely to live a healthy, productive life. Many child marriages in Zambia occur as a result of poverty, limited access to education, and violence in their homes. There is an African proverb saying, 'If you educate a girl child you educate the whole world.' I hope every girl child remembers this as they grow up."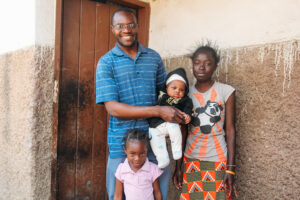 5. Be grateful and give back
"I would like to contribute to my community by building an orphanage to help those who are less privileged in life so they can also be educated and successful, like I am being helped by African Vision of Hope. I would love to appreciate my sponsors, the entire team of African Vision of Hope for the opportunity they have given me and others to have a free education. This is a blessing to me and for that am really humbled to be a part of African Vision of Hope School. May the good Lord continue to bless you, keep on protecting and giving you knowledge to train and sponsor other students to come. Thank you for the chance you have given me."  Scolastica, Grade 12 student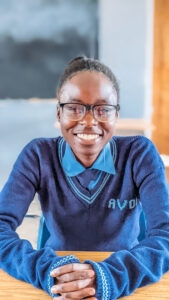 You are transforming lives like Scolastica's through your generosity. Because of YOU, the graduating classes of African Vision of Hope continue to grow every year. Scolastica and her classmates are eagerly awaiting their graduation ceremony taking place very soon! Pray for each graduating student as they begin the next chapter of their life. Pray that each of them continues to persevere in their lives, whether they go to college or look for a job.