Pictured: Alexander, a sponsored seminary student, with his wife, Beatrice, and four of his children in front of the Seminary he attends.
One of the most effective methods for releasing children and families from extreme poverty is by developing and supporting opportunities for them to work within the communities they live. By placing an emphasis on building relationships and learning their stories, we can better understand how to meet their needs. This is why we partner with local pastors and churches. It is our belief  God uses these men, women, and their congregations to rescue His people.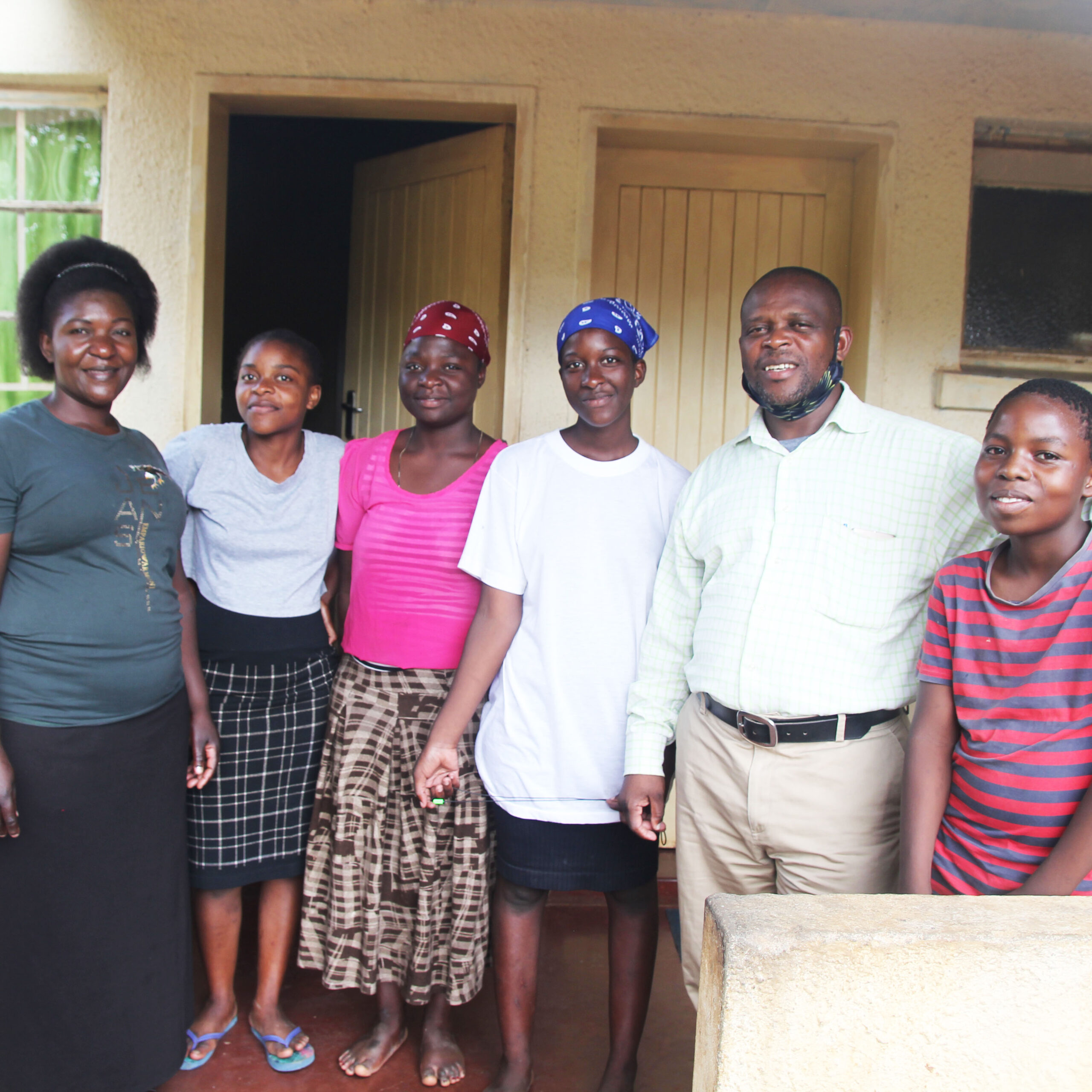 As a father of six, Alexander has a passion for ministering to the next generation of Zambians and reaching the children and families of his country. He felt the call to ministry in 2006 and was encouraged by his church family and pastor to plant his own church. Alexander knew he lacked the theological knowledge and experience to do this, so he began studying for his degree at the Theological Seminary through a scholarship you are helping provide. Since his first church plant, Alexander has planted one more church and is currently surveying rural villages to find another area to plant a third church once he graduates with his Seminary degree. (Pictured: Alexander and his family in front of their home at the Seminary)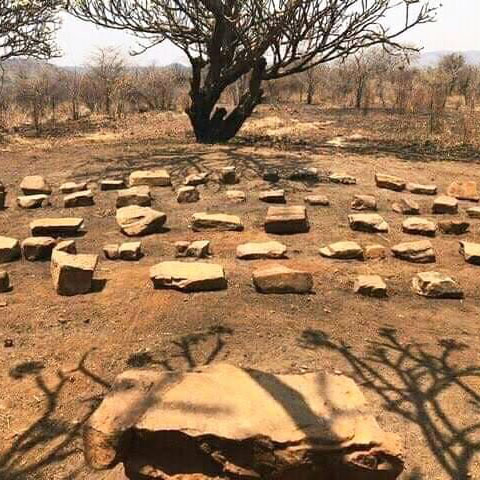 Alexander has requested your prayers as he continues his journey in ministry. He asks you to pray for him as he studies for his final examinations, for him to remain healthy and strong as he prepares, and for God to provide Alexander wisdom as he leads his churches and helps the members grow spiritually. Finally, Alexander asks you would pray for his protection as he travels long distances in-between his church plants. (Pictured: Oftentimes, this is how church plants begin – with rocks as the pews and the pulpit. Eventually, once the congregation is established, a church building is constructed.)
The best way to empower pastors like Alexander, who are serving families living in extreme poverty, is by equipping them with them the Biblical training they need through seminary scholarships. These scholarships are supporting pastors around the world who are sparking real change in their communities, and they are not possible without you. Will you give now so future generations can hear the Word of Christ? 
[button style="btn-primary btn-lg" type="link" target="false" title="Give Now" link="/giving/give/" linkrel=""]