Sandra's mother left in January to purchase vegetables for her small business. Five months later she had not returned. Sandra become the head of the house, making it difficult for her to go to school as she had to care for her siblings, Faith and Joseph.
Sandra, a seventh grader, lived with her mother Martha, her 9-year-old sister Faith, and her 18-year-old brother Joseph. It had been challenging for Sandra and her family to make ends meet, but it was the life  Sandra and her siblings knew. However it was just about to get much more difficult.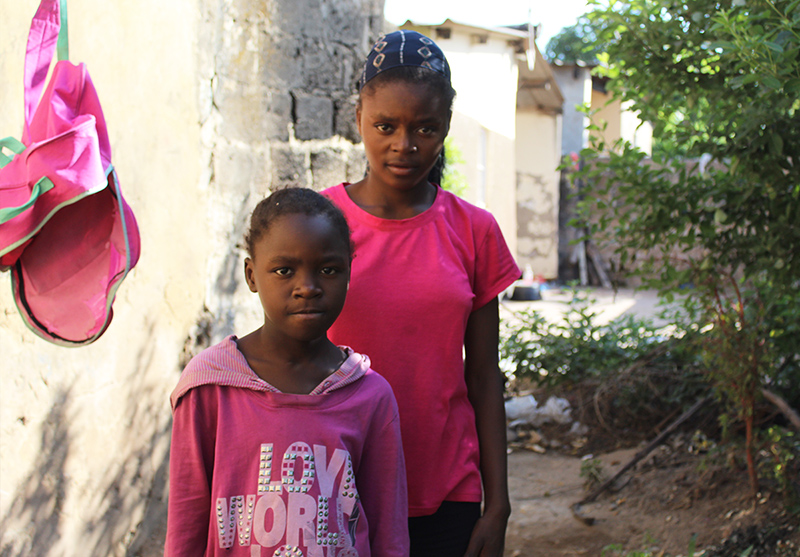 Heavy burden on small shoulders
Prior to her mother's departure, the family of four was barely able to pay for rent and food with the small vegetable business and the side jobs her older brother was able to get laying bricks. With the primary income now eliminated, the challenge of securing daily necessities became impossible. The only meals Sandra and Faith ate were their school lunches, and Joseph often went days without eating.
Questions of their mother's whereabouts were left unanswered. The sadness of abandonment set in with no comfort. Sandra and her siblings are not the only Zambian children in this situation. The strain and adversity to provide for their families facing uneducated, single mothers often results in abandonment.
RELATED: Girl Against All Odds
The greatest source of anxiety
As weeks and months passed, the stress and concern increased. Not only did they miss their mother, but the children knew they would eventually have no place to go. The greatest source of anxiety was the children's inability to pay rent, they were now 5 months behind.
Eventually, Sandra began to look for jobs to earn additional income, forcing her to stop attending school and began looking for piece work (low-paying side jobs). Her absence caught the attention of the teachers and Trevor, on of our Child Protection Officers.
Hope for the future
Trevor immediately took action, providing the family with food and helping Sandra return to school.
Through your giving, African Vision of Hope paid the 5 months of rent due to the landlord, plus an additional month's rent. Joseph was offered a maintenance position with African Vision of Hope to provide a steady income for the family to be able to pay for rent and necessities.
Their mom has been found, she did not have enough money for transportation to return home.
Your generosity helped to lift this heavy burden from their small shoulders and provide them with a future filled with hope. Sandra, Faith and Joseph look forward to being reunited as a family in a safe home.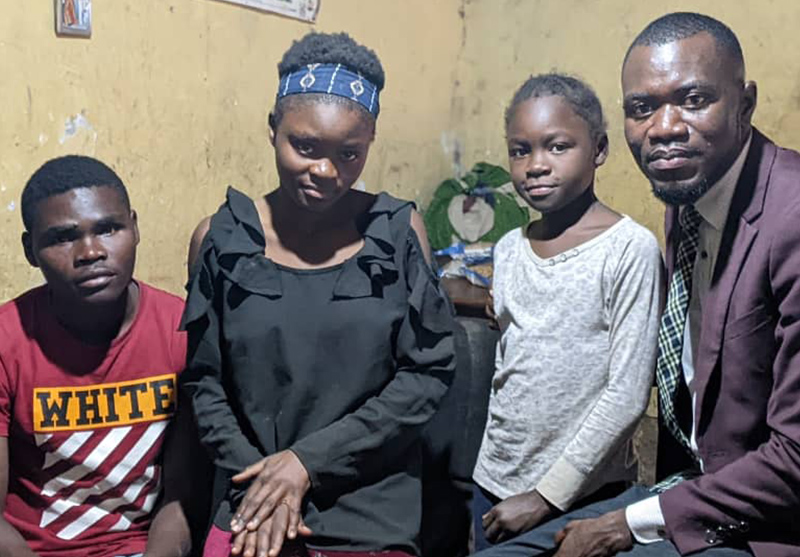 "Religion that God our Father accepts as pure and faultless is this: to look after orphans and widows in their distress and to keep oneself from being polluted by the world." James 1:27
Rescue more children like Sandra, Faith and Joseph.
A Prayer for Sandra, Faith and Joseph
Join us as we pray for Sandra and her siblings:
"Father God, please put your arms around Sandra, Faith and Joseph. Fill with strength and wisdom, and help them feel comfort and hope. Meet their needs both physically and spiritually. And, Lord, guide me so I can be your hands and feet pursuing justice for the poor and upholding the cause of the needy. Amen."