It's always encouraging to catch up with African Vision of Hope graduates and see how they are using their education to impact the lives of others. Christopher, a 2015 graduate, is teaching at African Vision of Hope School in Kafue.
In 2004, when Christopher began school as one of African Vision of Hope's first students, he never could have dreamed where this gift of education would take him.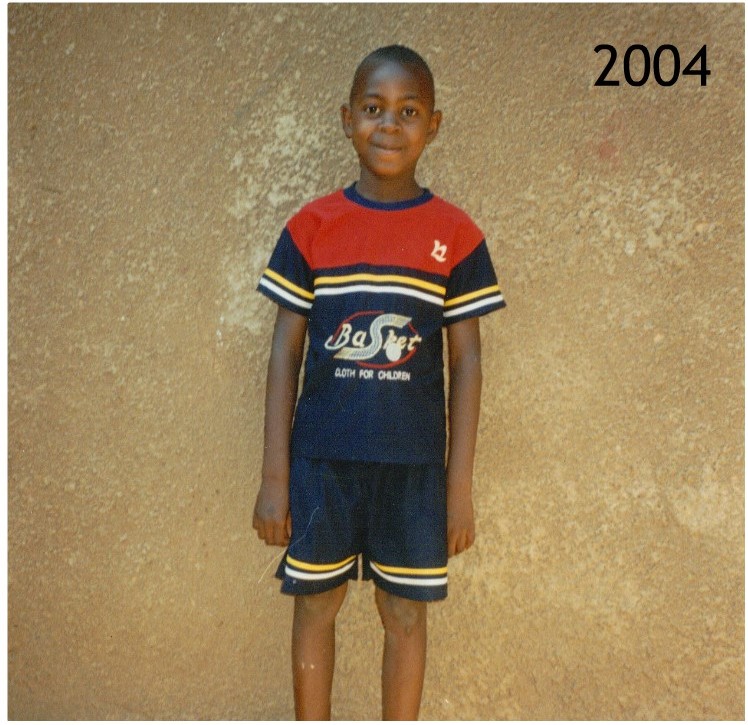 Christopher had a rough start in life. When his father died, his relatives stole all of his property and possessions, leaving Christopher's mother with nothing. "After that, it was very hard for my mother to raise us. She washed other people's clothes and dishes so we could have one meal a day, and we moved from place to place because we could not afford housing. I wanted so badly to be educated and have a roof over my head."
In 2004, Christopher started grade 1 at African Vision of Hope School. He was one of the very first children ever to be enrolled – the 18th, to be exact. "The school provided me with what I needed such as books, shoes, and a uniform. At no other school would these gifts have been given to me." Christopher graduated from African Vision of Hope School in 2015. After graduation, he applied for an African Vision of Hope college scholarship and is now a teacher at African Vision of Hope School in Kafue, Zambia.
(Pictured, Christopher at African Vision of Hope in 2004)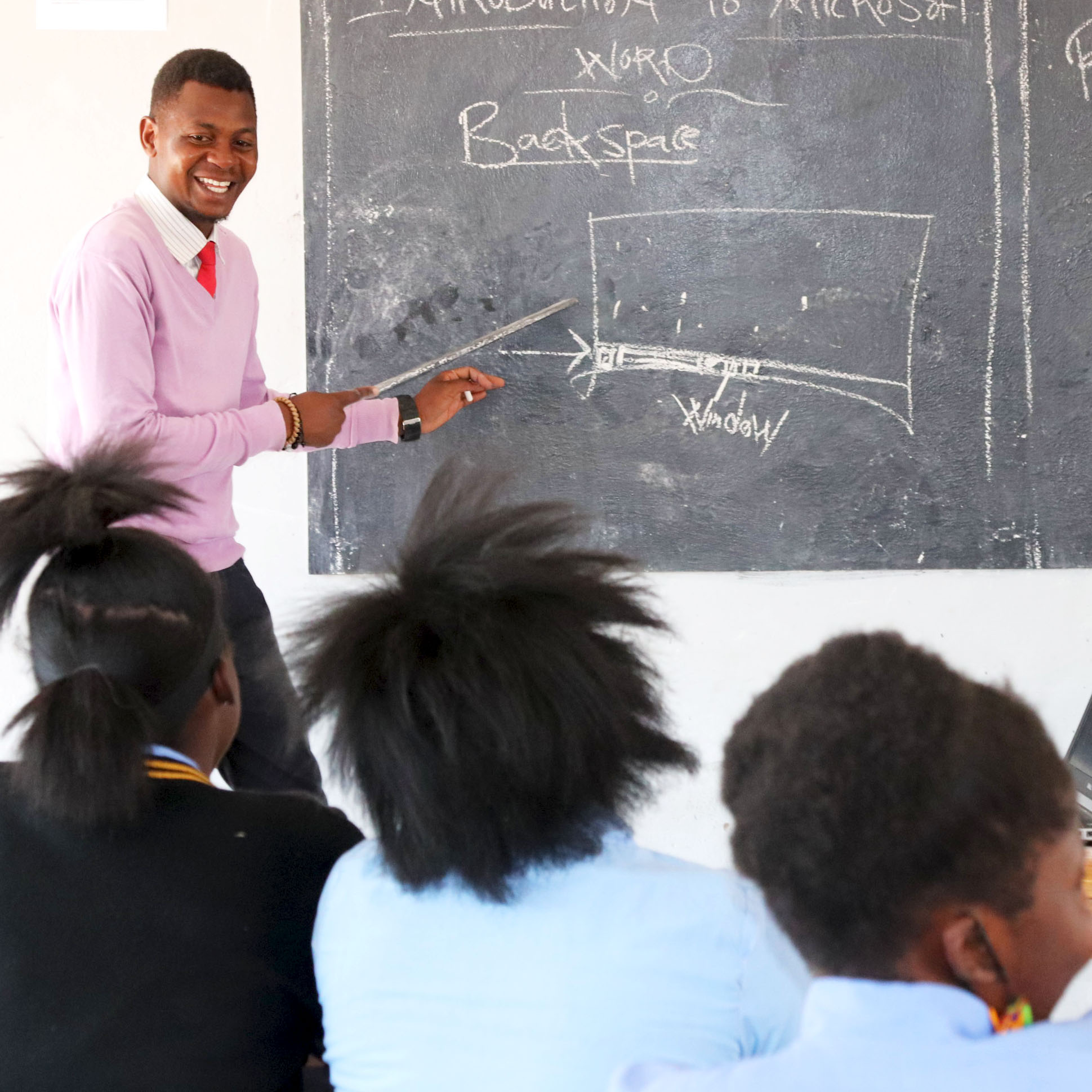 "Without African Vision of Hope it would have been impossible to learn and attend school. I learned a lot about Jesus Christ while at school. I am so proud of all I have been able to accomplish and want to help reach children who have been orphaned and need to be encouraged and uplifted, children just like me. Teaching has allowed me to give back to the ministry while also releasing myself and my family from extreme poverty. I really want to thank African Vision of Hope for the huge opportunities they have granted me. May God highly bless you all." – Christopher
From his start in grade one to his high school graduation to the completion of college and the start of his teaching career, Christopher's entire education has been a product of generous donors like you. Thank you!