Pictured: Abraham and his grandmother in front of their home in the compound of Kalikiliki.
Child sponsorship makes a tangible impact on a child's life. We know that sponsored children are more likely to finish secondary school, complete college, have a salaried job as an adult and become community or church leaders. Of the 3,250 students currently attending our six schools, only 985 of those students are sponsored.  We asked Abraham, a 6th grade sponsored African Vision of Hope student: How has child sponsorship changed your life?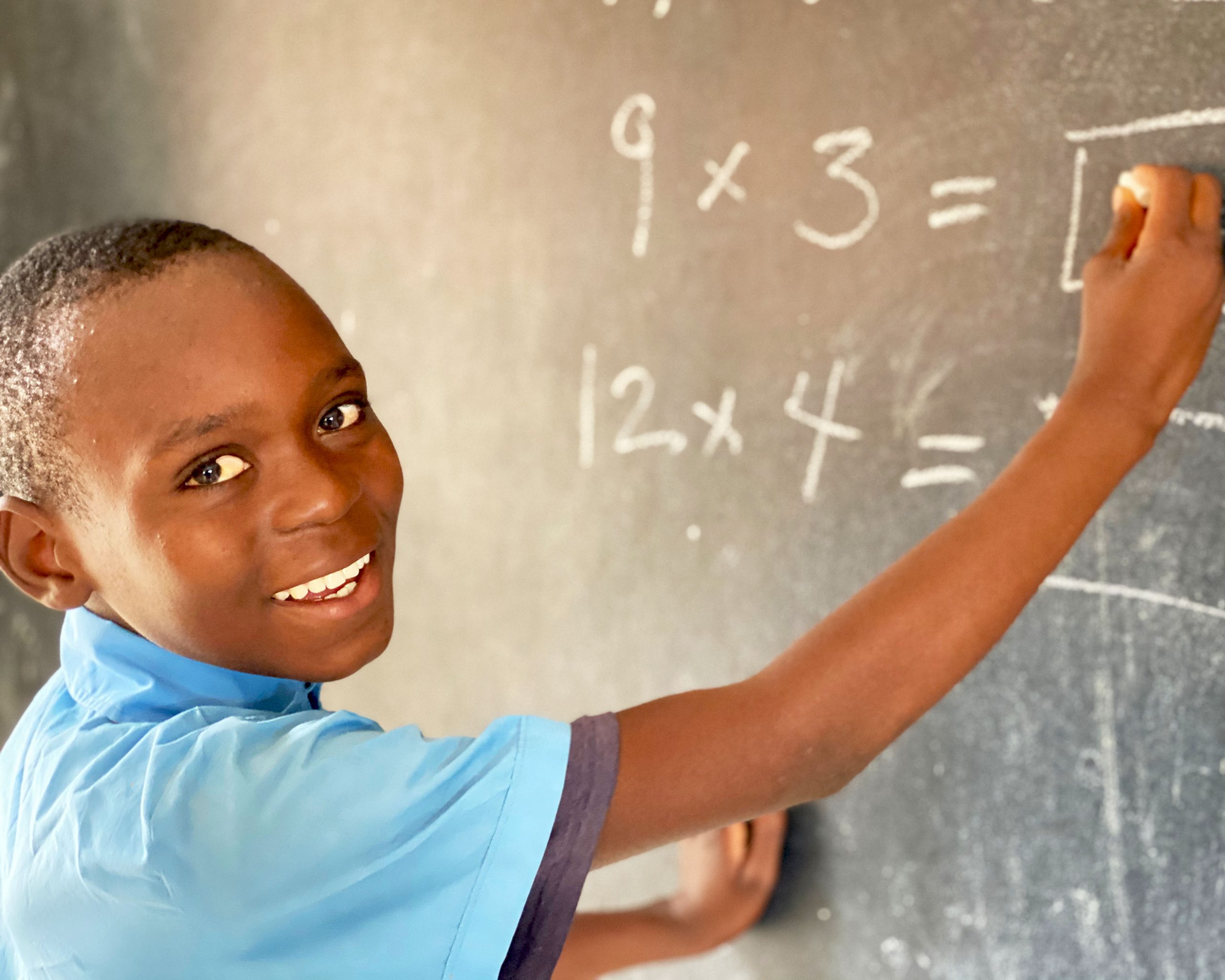 How have your sponsors made an impact on your life?

"I love my sponsors. I do not hear 'I love you' from my family, but my sponsors tell me they love me in each letter they send. I love knowing that their family prays for me. They encourage me to trust God and keep focused on education. Many of my friends are not sponsored, but I feel special because I have a sponsor. Among my siblings, I am the only one who has a sponsor. My sponsors encourage me to follow my dreams. I think of them every day and keep my letters safe in a book at home. I love to look at them, they remind me that I have hope. Without my sponsors, I wouldn't be in school and learning all that I am.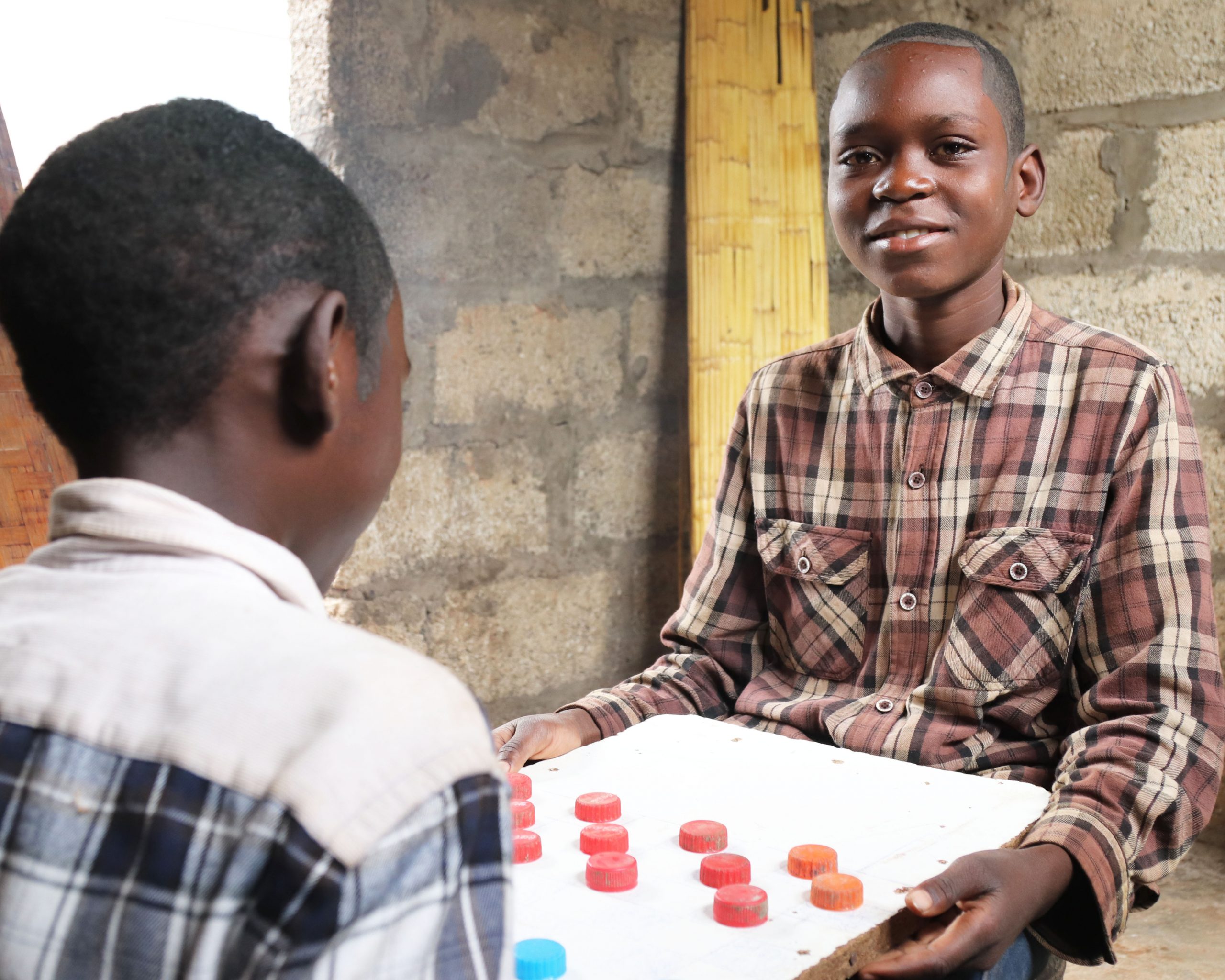 What is something you enjoy learning from your sponsors?

I enjoy asking them about their life in the USA. The food we eat and the homes we live in are much different, so when they share about America it helps me learn a lot about our different cultures.
Tell us about your family.

African Vision of Hope's free education is the only way my 3 siblings and I can have the opportunity to go to school. When I was younger my father passed away, and my mother washes people's clothes for a small income. Despite what she makes it cannot sustain our family, so we live with our elderly grandparents. Many days we do not eat. I depend on the breakfast and lunch I eat at school. My family is very grateful that I have hope of completing school and for the opportunities it will provide in the future. They are also thankful that I have sponsors.
(Pictured: Abraham and his cousin Moses playing checkers with bottle caps)
What do you want to be when you grow up?

I want to be a pilot when I grow up. I always see planes in the sky and wonder how they are able to move in the air."
When you sponsor a child, they love to hear from you! Writing letters is easier than ever with our new portal. Sign up  HERE to write an e-letter today!
100% of every child sponsorship goes directly towards educating children like Abraham. Each child has only one sponsor, ensuring a one-on-one relationship. Sponsorship provides them with clean water, medical care, school supplies, and Christ-centered education. Your investment changes their life and enables them to fulfill the purpose God has prepared for them.
Would you prayerfully consider sponsoring a child today?
[button style="btn-primary btn-lg" type="link" target="false" title="Yes, I will sponsor a child!" link="/donation-category/sponsorship/child-sponsorship/" linkrel=""]