At the end of April, Youths of Zambia Alive (YOZA), an organization started by African Vision of Hope students, hosted a week-long community outreach in the rural village of Chongwe. YOZA's goal is to use art and skill to empower and educate youth and communities in Zambia. They teamed up with African Vision of Hope, The Drug Enforcement Commission of Zambia, and Campus Crusade for Christ to create a successful event in Chongwe.
The goal of this outreach was to educate students and the community about problems facing Zambians today such as early marriage, AIDS, and drug and substance abuse. They began the week at African Vision of Hope School in Chongwe and spoke to the 7-12th grade classes about the topics mentioned. Misheck, YOZA's president and an African Vision of Hope staff member, says, "We had an overwhelming amount of audience interaction because early marriage is considered normal in Chongwe due to the traditional practices of the village. We also talked about the dangers of premarital sexual relations, especially for students in school."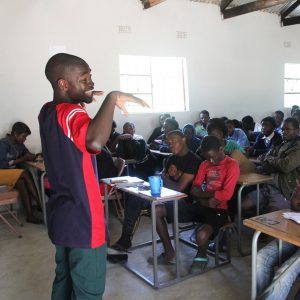 After the school assembly, they took the outreach into the village and spoke to more than 140 people young and old. Their message was about the importance of education and the dangers of drug and substance abuse. They used poems, skits, and Zambian cultural dances to share these lessons. Other trainings from the week included messages on God's love, the similarities and differences between men and women, lessons on hygiene and avoiding HIV/AIDS, avoiding teen pregnancy, and remaining pure. At another outreach later on in the week, over 500 people gathered at Chongwe school to learn lessons such as these from the presenters.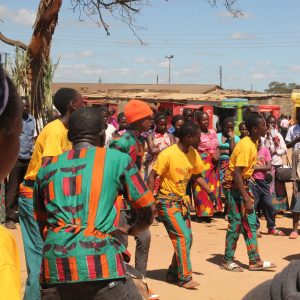 At the end of the week, African Vision of Hope School in Chongwe conducted a ceremony to celebrate the official opening of the Chongwe branch of YOZA. It is amazing to see the youth of Zambia taking their future into their own hands. They are empowering one another to be educated members of society who want to change their country for the better. Your support of African Vision of Hope allows programs like this to exist! Thank you for investing in generations.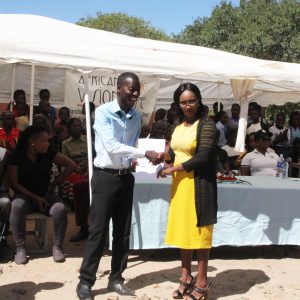 [button style="btn-primary btn-lg" type="link" target="false" title="Give where most needed" link="/giving/give/" linkrel=""]