Samuel's life and testimony displays the very heartbeat and vision of African Vision of Hope, "So every Zambian child may be released from extreme poverty to fulfill God's purpose for their lives." Samuel grew up as a child living in extreme poverty. Both of his parents died from AIDS and Samuel was living with his grandmother. Upon his arrival at African Vision of Hope school, Zambia was in the grips of a record breaking drought. Samuel's grandmother, the sole provider for the family, could not afford to buy enough food each day; the situation was critical.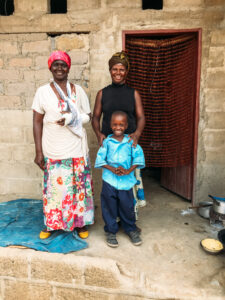 Samuel and his grandmother felt the worsening effects of the drought every day as food prices continued to increase beyond their means. Desperate, Samuel's grandmother set out on a long journey to the remote village of her childhood to plead for help. She never returned. Samuel was alone, trying to survive. He frequently missed classes due to the challenges of living alone. Samuel's teacher took notice and immediately alerted one of the African Vision of Hope Child Protection Officers..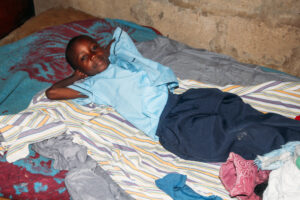 Samuel was immediately moved into Rescue Care. For the first time ever, he had his own bed, electricity to provide lights to study, a new family, education, three meals a day and clean water. He was taught about God's love and learned God has never abandoned nor forsaken him. Samuel's new brothers in Rescue Care continue to encourage him and offer help with school work.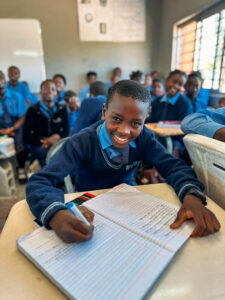 "African Vision of Hope has given me free education, clothes, shelter, love and they have made me to know God and to know Jesus." -Samuel, age 15
Samuel lives in Hope Village with a family of 95 brothers and sisters. He is full of joy knowing he has a safe place to lay his head each night. The lives of every child in Hope Village are being transformed through spiritual, physical and emotional growth. These children participate in community outreach, gardening, performing arts, cooking, home care, and are active members in their classrooms.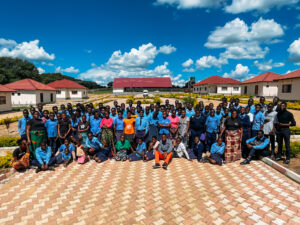 It is because of YOU, African Vision of Hope now has four rescue communities that are full and thriving! Without your gifts, children in Zambia would continue living in the cycle of extreme poverty. But now they have hope for a future where their family will grow up differently. You are changing future generations in Zambia!