God longs to meet the emotional and spiritual needs of His children. He is meeting the physical needs at every African Vision of Hope campus through Nurse Prudence.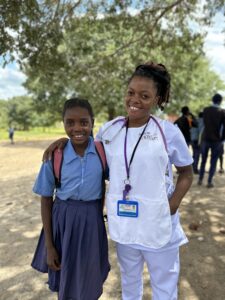 "I believe African Vision of Hope having good medical care is the move of God. His will is to heal others in every aspect of life; spiritually, emotionally and physically. After rescuing children from extreme poverty, African Vision of Hope helps them live a healthy life through access to medical care, just like the way Jesus saved and healed the sick." – Nurse Prudence
Each week Prudence treats 200 students! Prudence's passion and desire to be used by God is unmatched. As Prudence lives out her dreams, she is reminded of how African Vision of Hope transformed her childhood.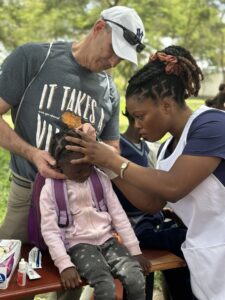 Prudence came to African Vision of Hope like many new students, broken and hopeless. Soon she realized there was a bigger plan for her life than the despair she was living in. Through a Christ-centered education her hope was restored. Prudence graduated high school at the top of her class, qualifying for an African Vision of Hope college scholarship, where she pursued her nursing degree. As she medically treats students with childhoods much like her own, she shares God's love, filling them with hope.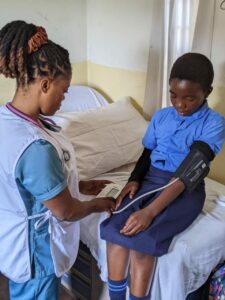 "I'm really grateful to be part of the team that is changing lives. Thank you so much for the opportunity to save the lives of these amazing beautiful children."

– Nurse Prudence