Through education, a troubled street child became a small business owner, transforming his life from poverty to possibility.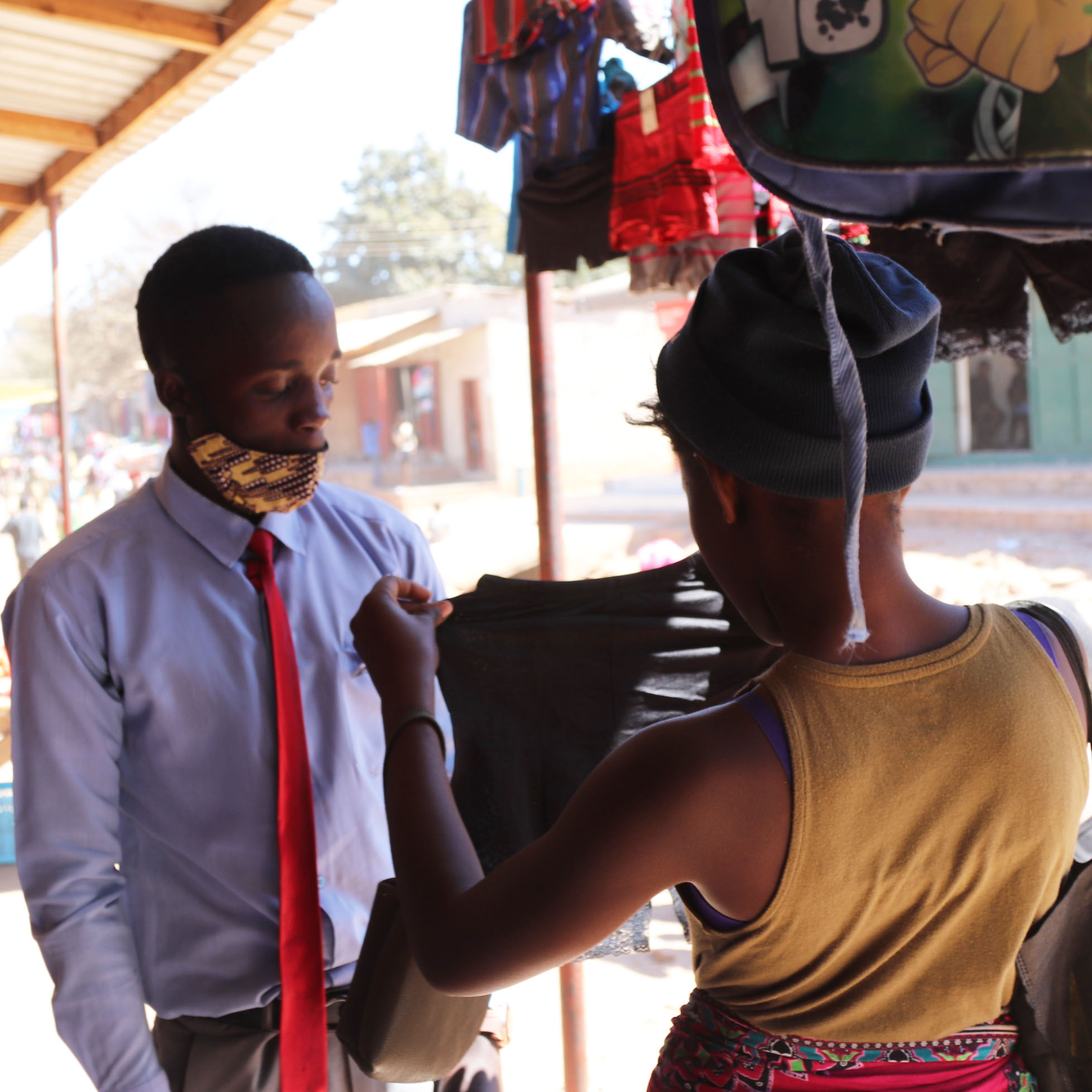 John comes from a very poor family in Zambia. His father died when he was young, and his mother was struggling to care for their five children. She made the difficult decision to send the girls to live with their grandmother and the boys with their uncle. This uncle was not able to support them, and John was left living in the streets.
"I got involved with a bad group of kids. In the night we would go out and steal from people to help keep us alive. My bed was a drainage ditch."
(Above, John helping a patron at his shop)
After some time, John was offered a place to sleep in one of the small shops in the local market. He worked as a shopkeeper and was promised to be paid at the end of the month. Months went by with no pay, so John decided to open his own small shop to sell groceries and earn enough money to feed himself. From under the tin-roof canopy of his rented storefront, he watched his future pass him by. Fortunately, John discovered African Vision of Hope.
"I am so grateful for the education and spiritual leadership I receive at school each day. Today, I have hope for a better future."
(Right, John displaying a few items for sale)
John still runs his small grocery store, but now he is equipped and empowered with the knowledge that he can be so much more. Now that he is an African Vision of Hope student, he receives a free meal, education, clean water, medical care, spiritual mentoring, and encouragement from friends and teachers. Once he graduates he will have the opportunity to earn a college scholarship and transform his shop into a thriving small business, rescuing his family from extreme poverty and impacting generations to come.