Because of you, Godfrey and all 5 of his siblings have had the privilege of being students at African Vision of Hope at one time or another.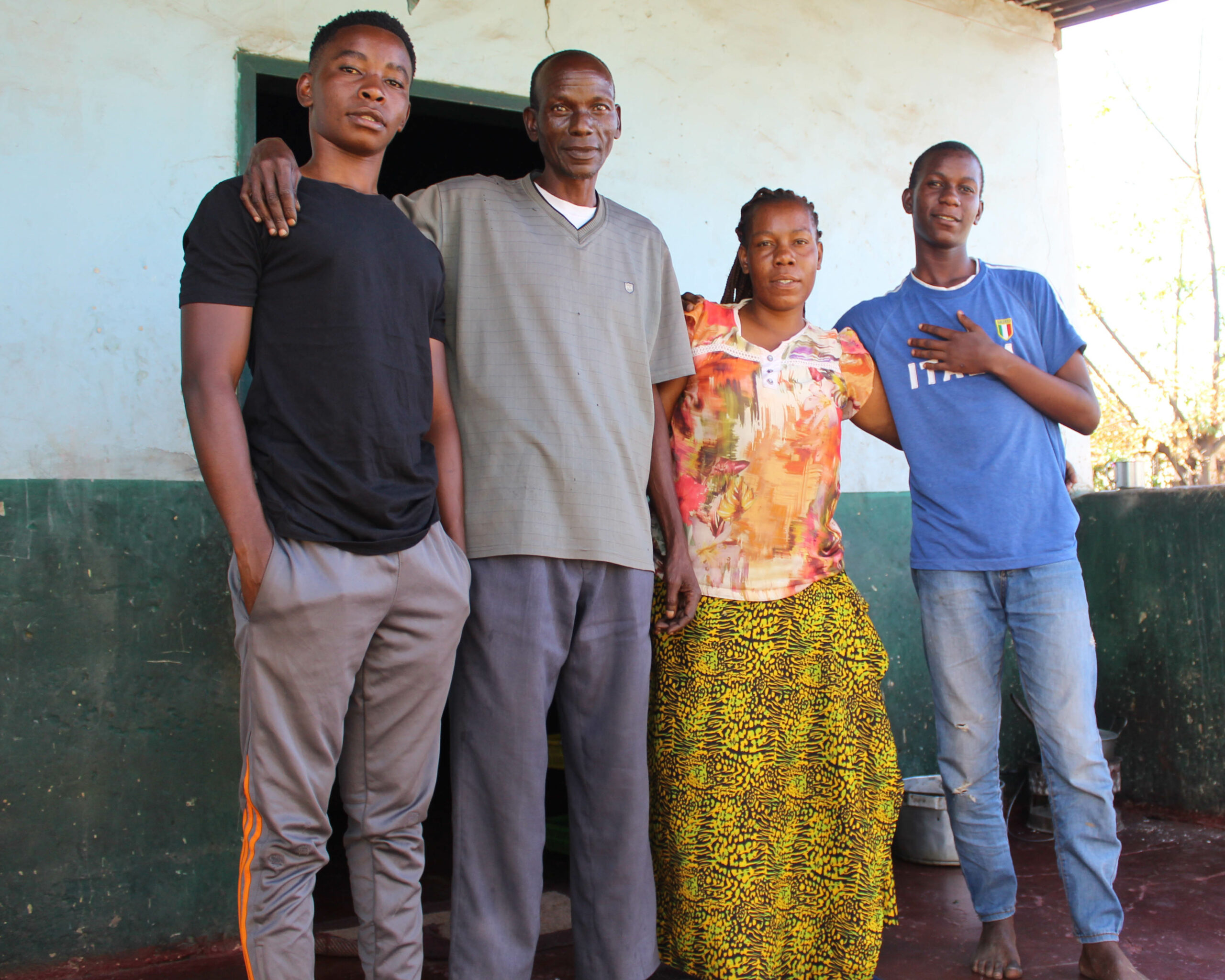 Godfrey started school at African Vision of Hope in kindergarten, and today he is in the 8th grade. His older brother, Lameck, graduated in 2018 and is now applying for an African Vision of Hope college scholarship to study clinical medicine. "I am so proud of my brother and all he will become." – Lameck
After the death of their mother last year, Godfrey found it difficult to concentrate and missed a lot of school. He did not pass his exams to move on from the 8th grade to 9th, and he felt discouraged. "The Child Protection team came and visited my house to find out why I had been absent. It really showed me how much they love us and value our education. I am excited to come back to school and work hard to make them proud."
(Pictured from right to left: Godfrey, his sister Sarah (fellow African Vision of Hope student), their father, and his brother Lameck (African Vision of Hope graduate))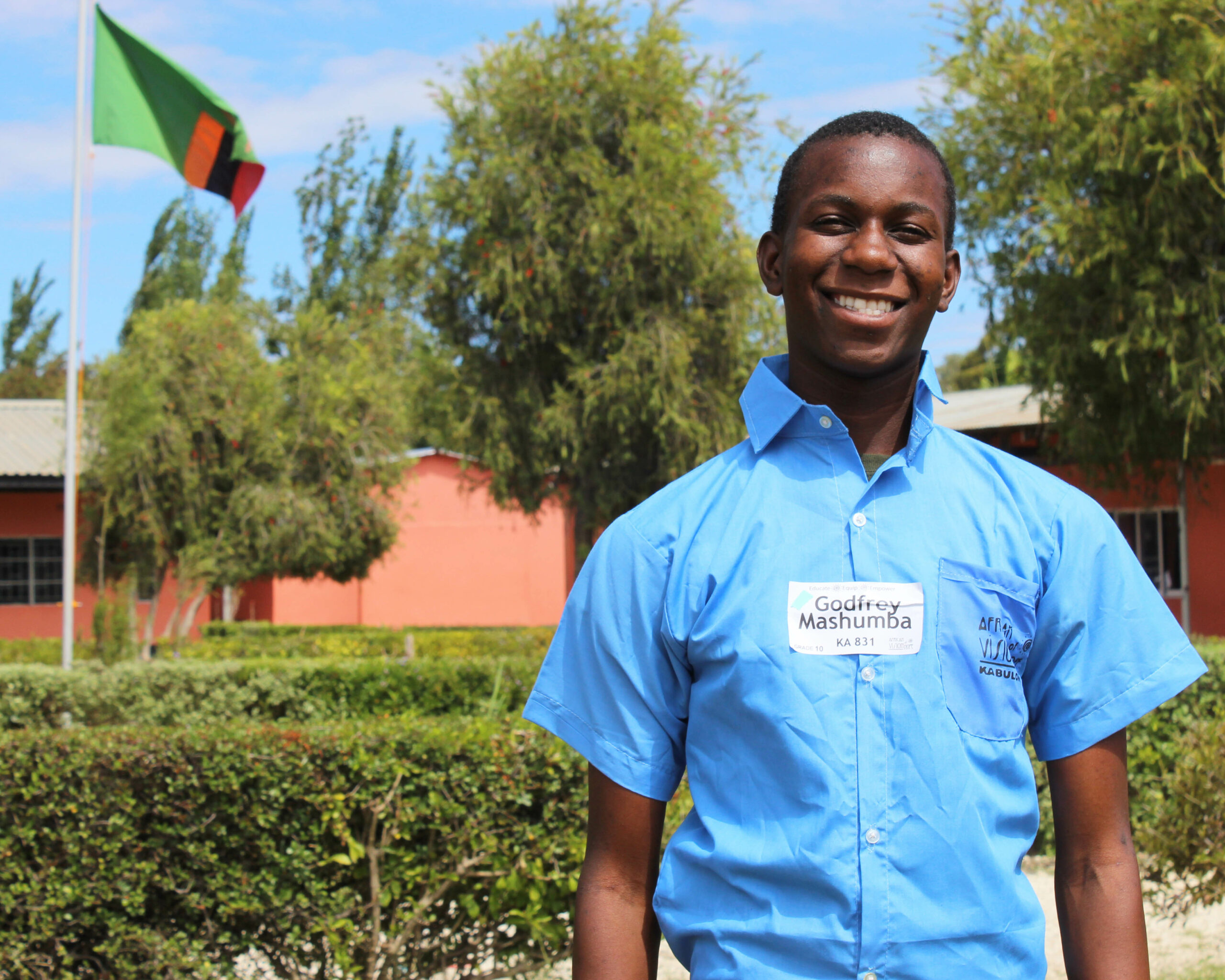 Through your support, Godfrey and his siblings have not only been given an education, but also uniforms, school books, and backpacks – all luxuries their widowed father would never be able to afford.
"I love this school. It has helped me and my family so much. My father wouldn't have been able to manage to send us to school, or college, but your help has made it possible for us to be educated. I am so thankful for my sponsor for praying for me, and for the school staff for teaching us and sharing the gospel with us."
When you give, you are lifting the burdens of parents like Godfrey's father. With your immediate gift, you can provide generations of children with futures that would have been otherwise out of reach.
[button style="btn-primary btn-lg" type="link" target="false" title="give now" link="/giving/give/" linkrel=""]