In Zambia, the school year begins in January and goes through December. Through April, August, and December, schools close for 2-3-week breaks.  These short closures are known as 'holidays.'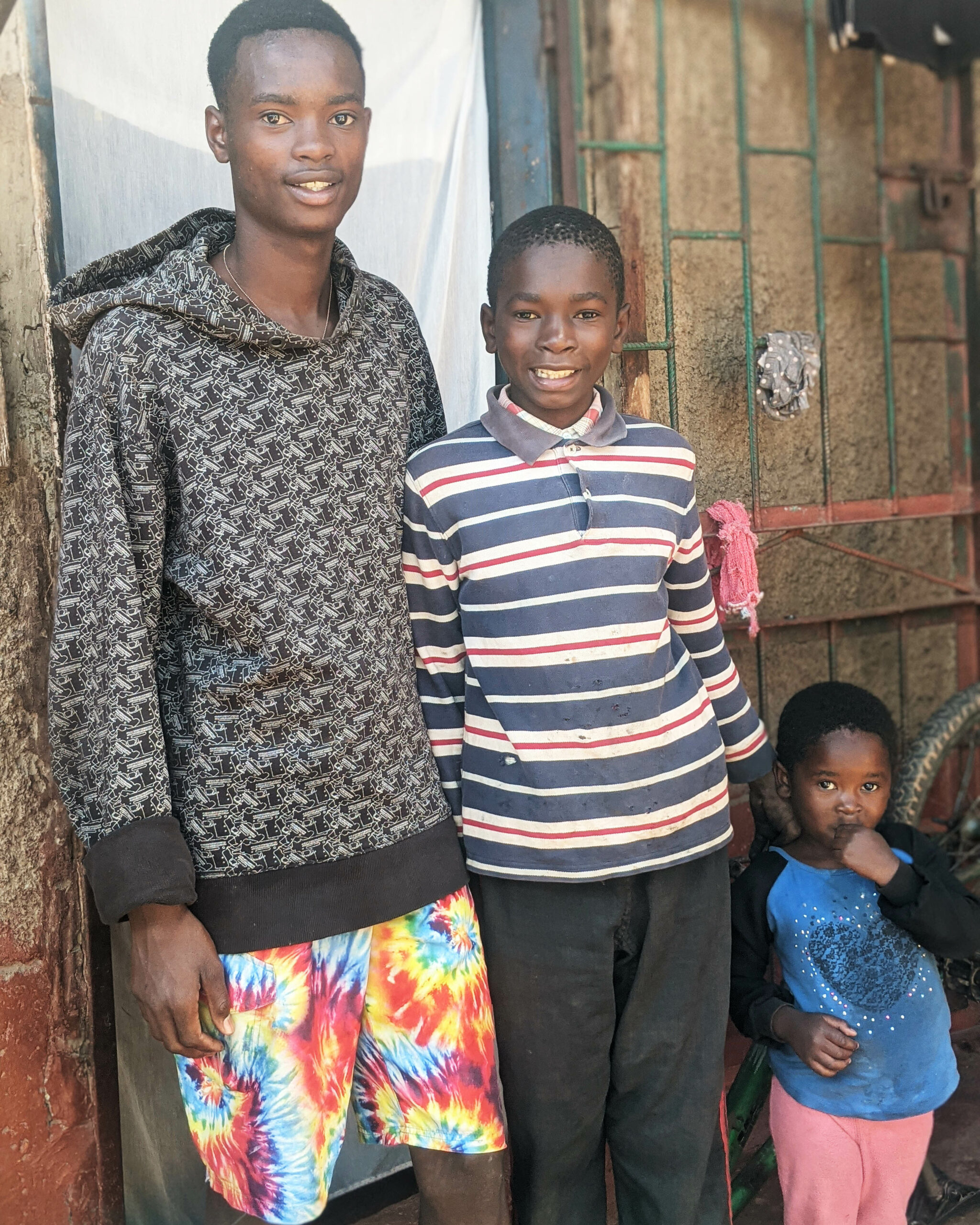 (Pictured: Francis, Moses, and their youngest sister.)
During these breaks, students miss school terribly. They especially rely on the vitamin-fortified lunch received at school as their daily source of nutrition. However, during this time away, students work daily jobs, known as 'piece work,' to help their families contribute to buying food.
Moses started at African Vision of Hope School when he was in the 6th grade, and today he is in grade 8.  Three of his older siblings are African Vision of Hope graduates, and he is excited to one day follow in their footsteps.
"I am so proud of my brother, Francis. He did very well in school, graduated, and now has the opportunity to go to college next year. He is my role model."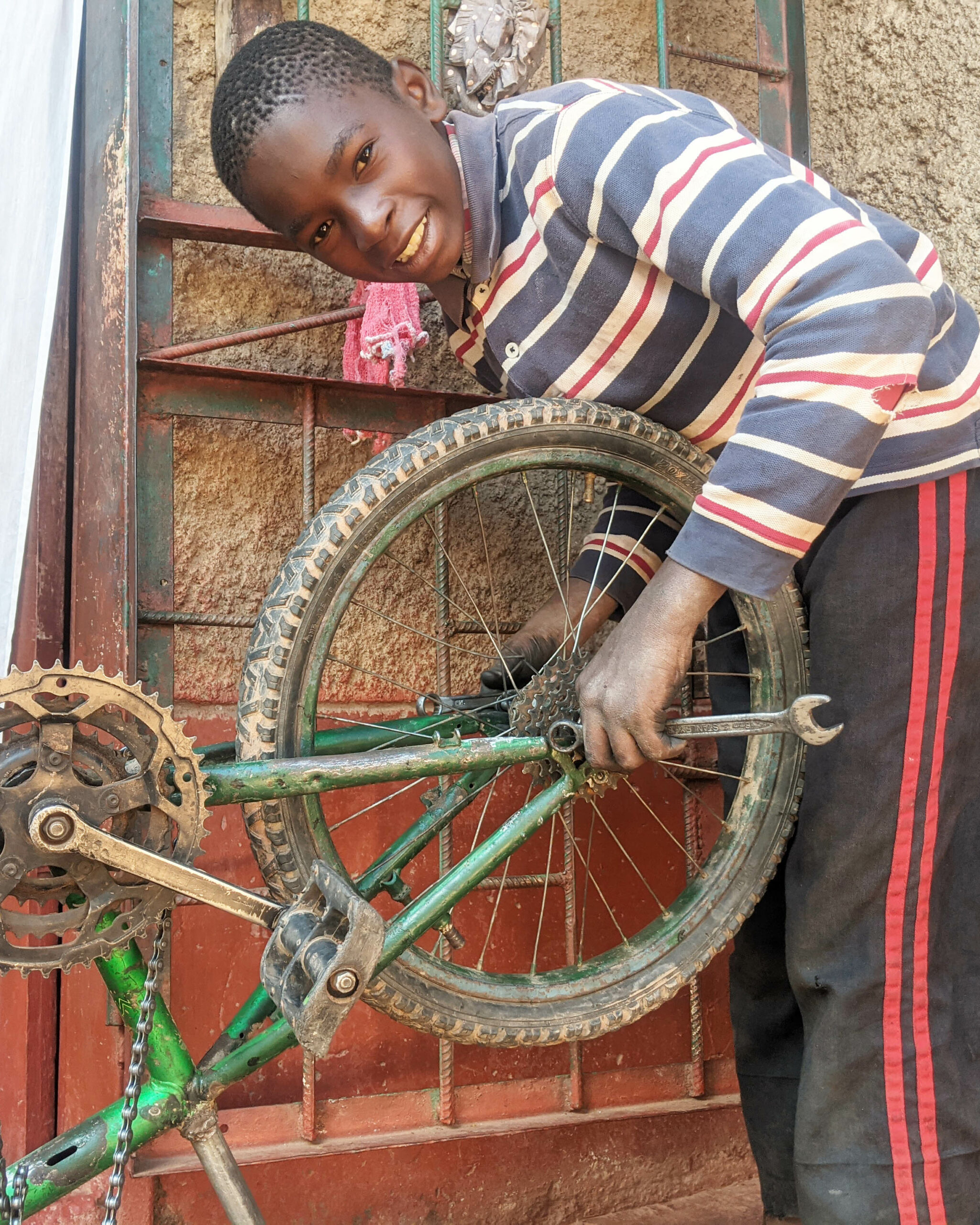 "When I am in school, I am so happy. I love my school. During school breaks I really miss it. I play in the streets with my friends or work on repairing bicycles.
My sponsors are wonderful because they help me go to school. Without your help, my siblings and I would not be educated because our parents face many financial challenges. I love my teachers and look forward to the start of the new school session." – Moses
Through your generosity, children like Moses are given a priceless gift, the gift of education. They have something to look forward to, and something to hold onto when life seems hopeless. For children living in extreme poverty, education is not only their key to a bright future, it is also daily access to nutritious meals. Give the gift of education today.
[button style="btn-primary btn-lg" type="link" target="false" title="give now" link="/giving/give/" linkrel=""]