The foundation is going in and construction has started at the Chongwe Village of Hope Rescue Home! In the meantime, the temporary Village of Hope in place for 42 children who have been rescued so far. Fizwell, a Child Protection Officer at our rural school in Chongwe and sponsored college graduate, is the rescue home's "house dad". He wanted to share an important update with you on how his kids are doing.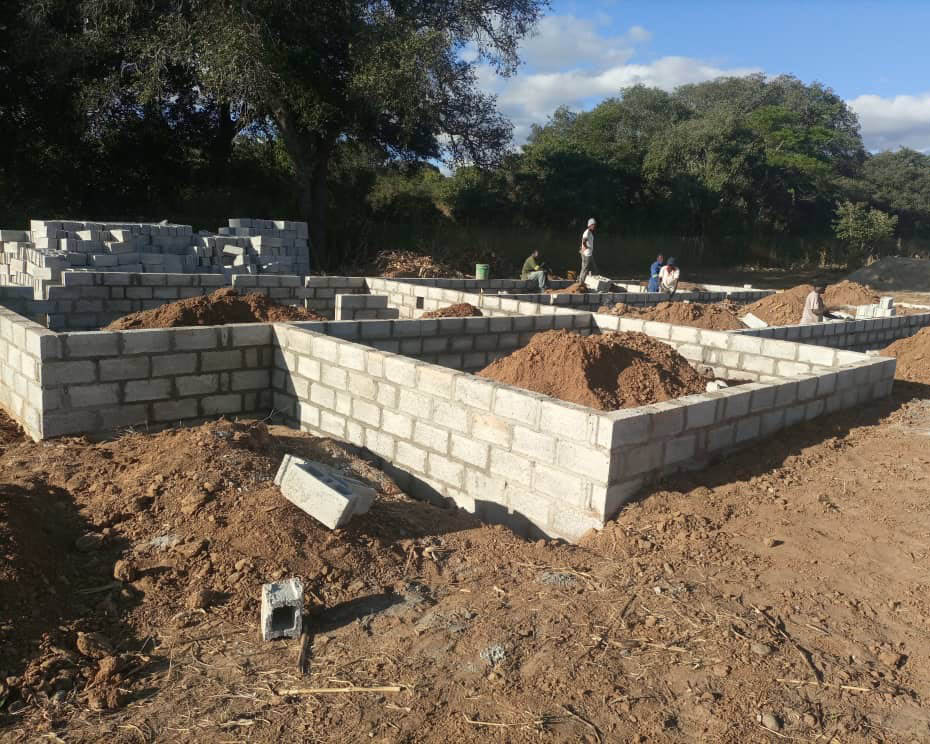 "The Village of Hope Rescue Home in Chongwe is rescuing children who are orphans, being used as slaves, treated as property, at risk of being trafficked or are fleeing abuse. Every day, children who have no family and who have lacked basic needs such as food and clothing their whole life, are smiling with joy because they are now free. Living here is just like a dream come true and answer to prayer."
(Pictured: The foundation going in at the first of 6 boarding homes at the Village of Hope.)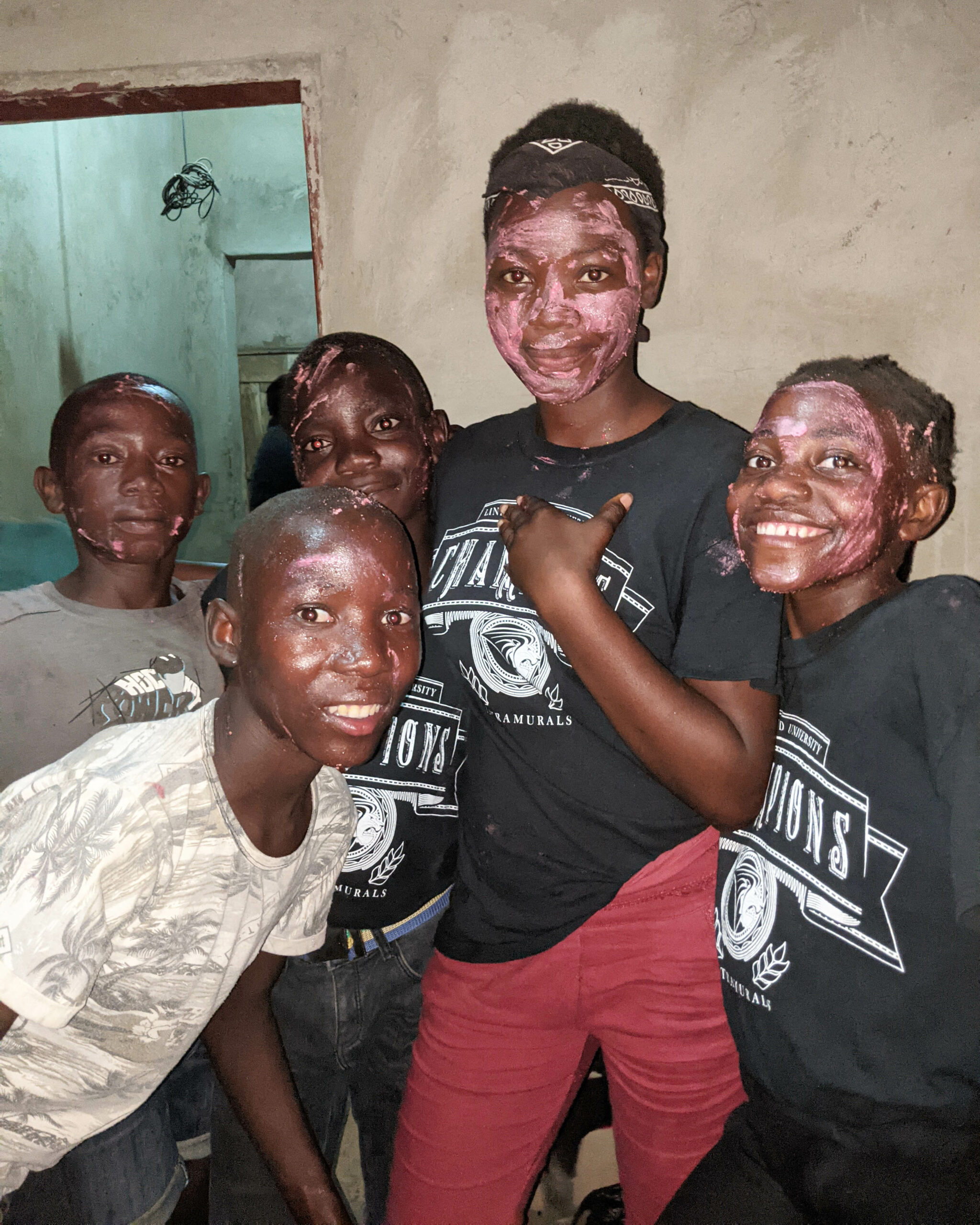 (Pictured: Borders at the Village of Hope enjoyed their very first birthday party – especially the cake and icing.)
"Life at the Village of Hope is full of love, joy, and the promise of hope. Kids are enjoying their very first birthday celebrations. Before coming to live at the Village of Hope, no one ever acknowledged their lives as a reason to celebrate. They were never given an opportunity to just be a child and have fun. Now, they are part of a family that loves and cares for them. Love is the greatest thing these kids wanted, and above all, they needed hope. They have seen the love of God through a bed, food, a hug, and are learning to pray and forgive. "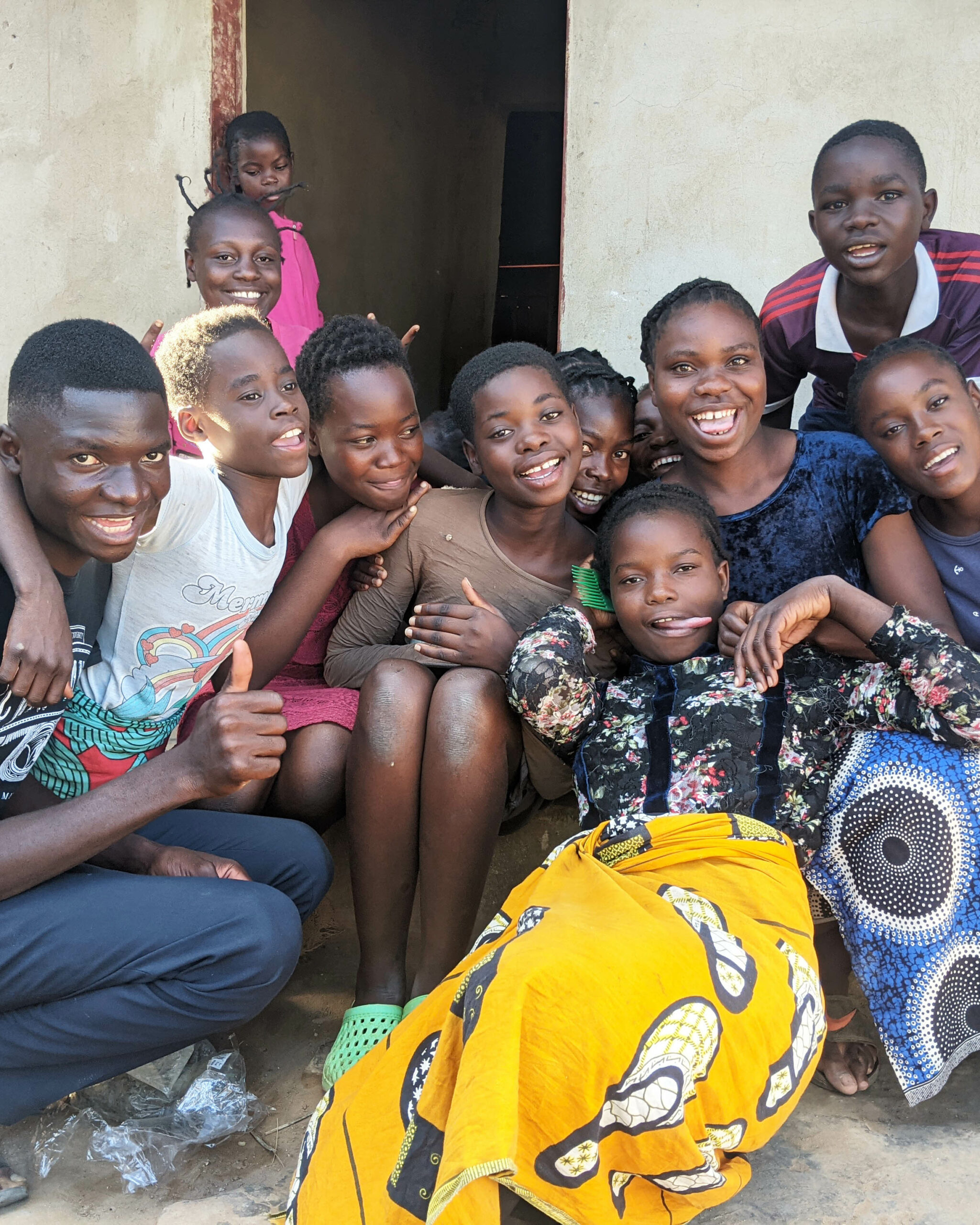 (Pictured: Friends and classmates living at the temporary Village of Hope)
"This journey has just begun. There are more children who need our help, and we are ready to welcome them into our family with open arms. We just need the space to do it." – Fizwell
That is where you come in. Your giving can have an immediate impact by helping finish a home, or a monthly gift can provide basic needs for a child.
[button style="btn-primary btn-lg" type="link" target="false" title="learn more " link="/giving/village-of-hope/" linkrel=""]