Above: a student presents information he has learned from Nurse Clementina's training on hygiene and sanitation.
In Zambia, knowing the importance of hygiene and sanitation can literally save lives. That is why African Vision of Hope's school nurse, Clementina, recently held a course for students and staff to train them about these vitally significant topics. Your support helps provide hygiene and sanitation training.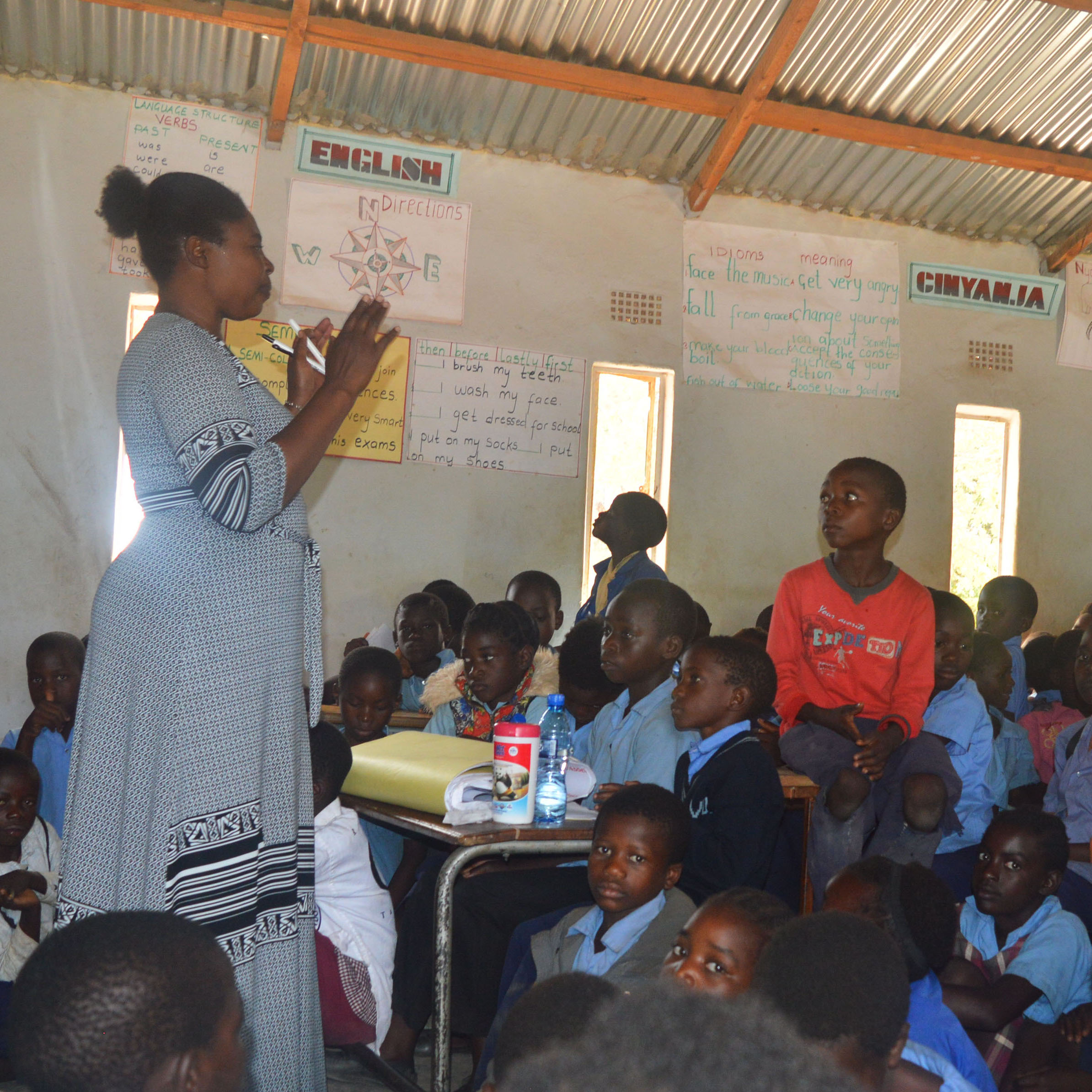 More than 500 students and 22 staff members were given a basic introduction to sanitation and hygiene. They were taught that sanitation is how to keep our environment clean and clear of diseases that can harm us, and hygiene is how we keep ourselves clean and free from germs that cause diseases. They were even given a pre-test so they could later be re-tested to evaluate how much they learned and also so the nurse knows what topics she should focus on teaching.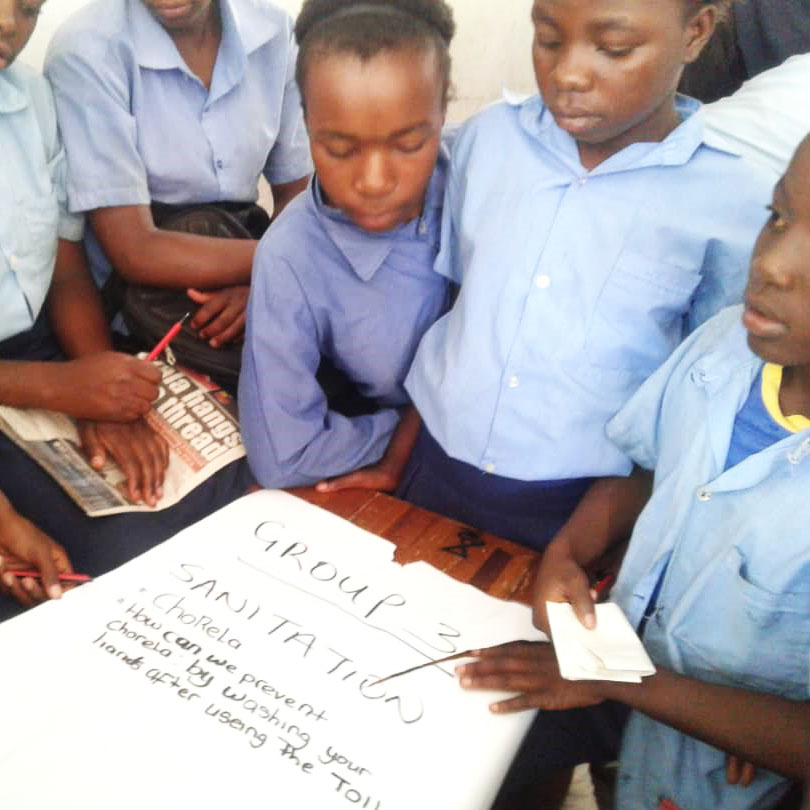 Clementina found that many of the students and their teachers did not know the difference between sanitation and hygiene and also were not aware of what diseases and sicknesses can be contracted because of poor hygiene and sanitation. After her presentation, students were put into groups and each group was told to choose a disease caused by poor sanitation or hygiene and how it can be prevented (pictured to the right). Then, each group presented their findings to the class. During the presentations, Nurse Clementina would answer questions and clear up any misconceptions.
Because of you,  this training is teaching both students and staff how to keep themselves, and their families, safe and protected from sickness and disease. Your continued support makes these trainings possible!
[button style="btn-primary btn-lg" type="link" target="false" title="Give now" link="/giving/give/" linkrel=""]