"We must face the truth, and the truth is that people need help." – General Cleophas Lungu of Zambia
 The hunger situation in Zambia finally has the world's attention. The country has been urged to declare a food emergency during what is the worst drought Zambia has seen in 40 years. Farm outputs are down and the result is widespread and devastating hunger.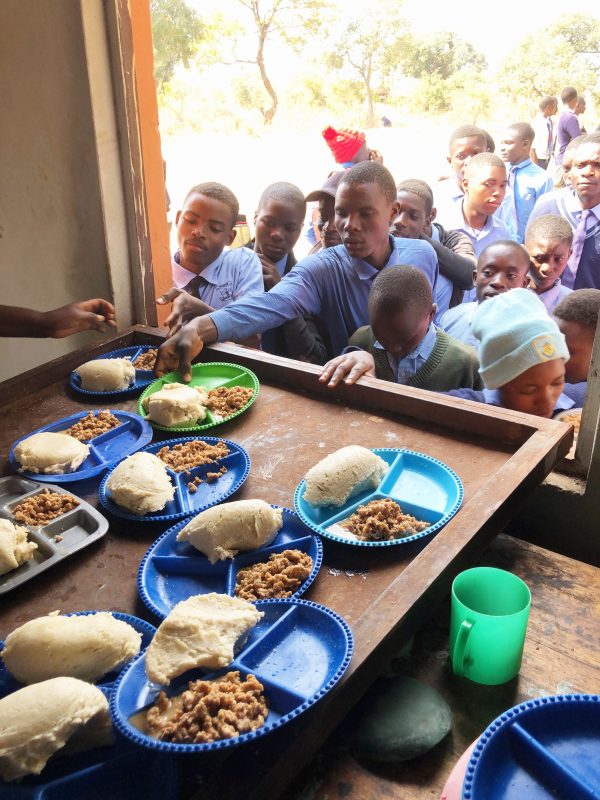 Food prices are the highest they have been in almost 20 years. Families already cannot afford to feed themselves, and the worst is still to come. Food insecurity steals lives every day. Education is lost to sickness and caring for others that are merely trying to survive. When the priority is survival, people can do desperate things: steal, drop out of school, or even turn to prostitution just to eat. In the villages where African Vision of Hope works, the impact will be felt among the most vulnerable: the children.
Zambia is truly in a state of emergency. With your help, we can do something about this, and we can do it now. The families and communities African Vision of Hope serves are desperate.
So how do we "do ministry" with hunger lurking in the community? Sometimes the only way to share Jesus is through a warm plate of Nshima (porridge) or rice.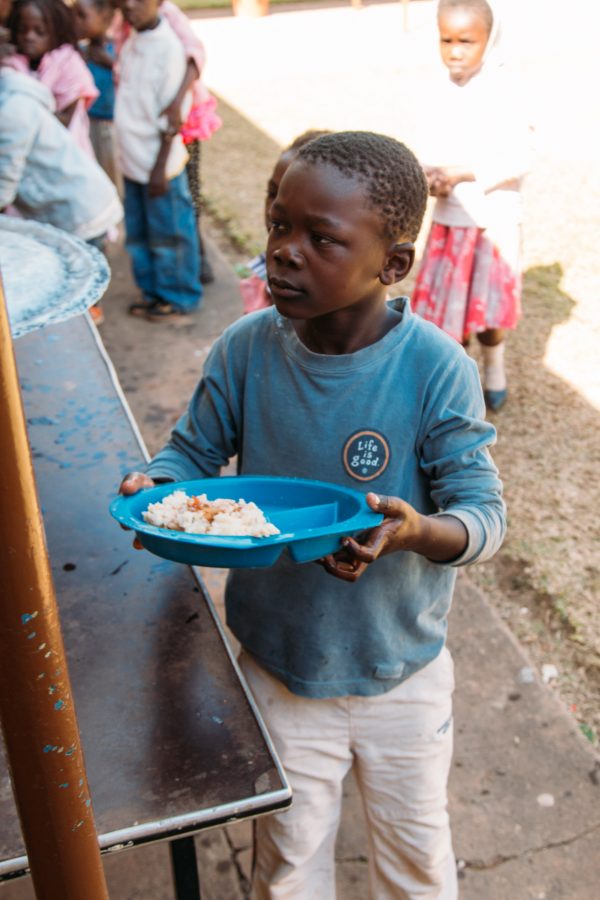 The families and siblings of our students are so hungry that they are walking hours to our schools for a hot meal. African Vision of Hope has committed to implementing an Emergency Relief Fund that will provide students and their families relief from hunger and starvation. This fund ensures every African Vision of Hope student receives the nutrition they need, which is aiding their families and communities.  All of our students will continue to get a warm meal every day providing them with the nutrition their body needs while providing the opportunity to grow up and stay healthy.
With your help, African Vision of Hope is responding to this need by providing students with additional meals as well as serving those children walking onto our campuses. Lolly Llama, a partner of African Vision of Hope, is passionate about seeing the lives of these children changed. Every new donor, upon their first gift of $20.00 or more to the emergency feeding program, will receive a custom Lolly Llama necklace. This one-of-a-kind piece will serve as a reminder to continue to pray for Zambia during this devastating situation.
To address this emergency situation, African Vision of Hope has partnered with Convoy of Hope to provide emergency relief to these children and families. Because of Convoy of Hope's commitment to providing relief to hunger-stricken parts of the world, the impact of your giving can be multiplied. $30,000 will provide over 500,000 nutritious meals to these vulnerable and hurting children. Your gift of $20.00 can feed 16 children for 1 month. How many children will YOU feed?
---
Do not neglect to do good and to share what you have, for such sacrifices are pleasing to God.
-Hebrews 13:16
[button style="btn-primary btn-lg" type="link" target="false" title="Feed starving children today" link="/giving/feeding/" linkrel=""]
To read a news article about the state of emergency, click HERE.