"The Bible says 'train up a child in the way he should go; even when he is old he will not depart from it' (Proverbs 22:6). The Word of the father God is being entrusted in the hearts of these children. We can gladly say that a better nation is being built because the future leaders are being trained in the Word of God and healthy meals are being provided for them, to keep them strong and healthy." – Leah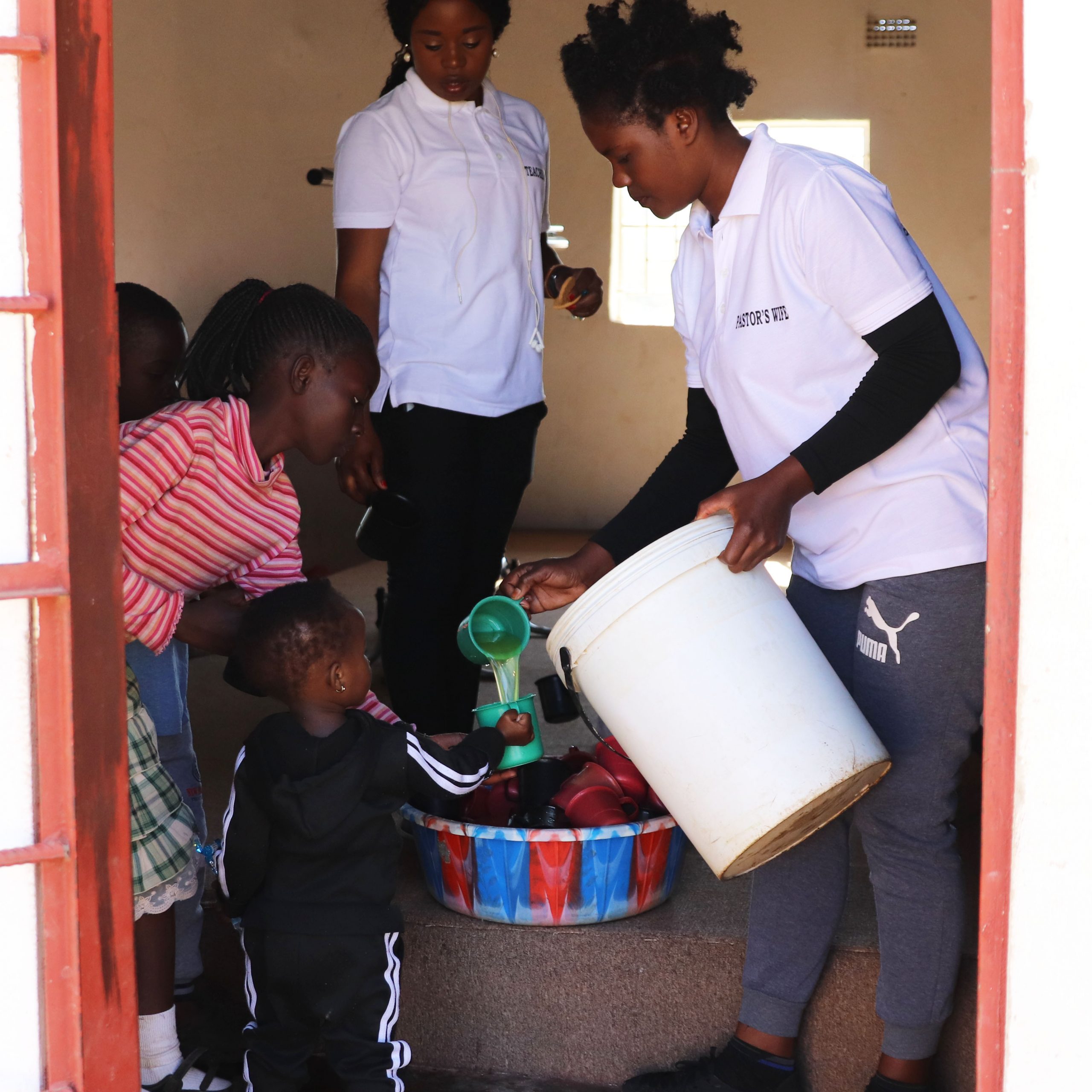 On Saturdays, 8 Sonshine Kidz Klubs meet in communities across Zambia and minister to more than 600 street children. These Klubs are led by Leah and a team of volunteers that she has recruited. Leah graduated from seminary in 2019 through a scholarship you helped provide. Sonshine Kidz Klubs are a church ministry partnership where children are fed, sing songs, and are taught about God's love for them and His plan for their lives. Most of these children walk for over an hour to reach the Klubs. Many times Leah must walk to the program herself. It is about a 2 hour walk each way. She will tell you she is more than happy to make that walk just to be with the children. These children are from slum compounds where there is very little supervision, little food, little positive influence, and where extreme poverty saturates every inch of existence.
(Pictured to the right, Leah serves a child a cup of water at a Saturday morning Sonshine Kidz Klub)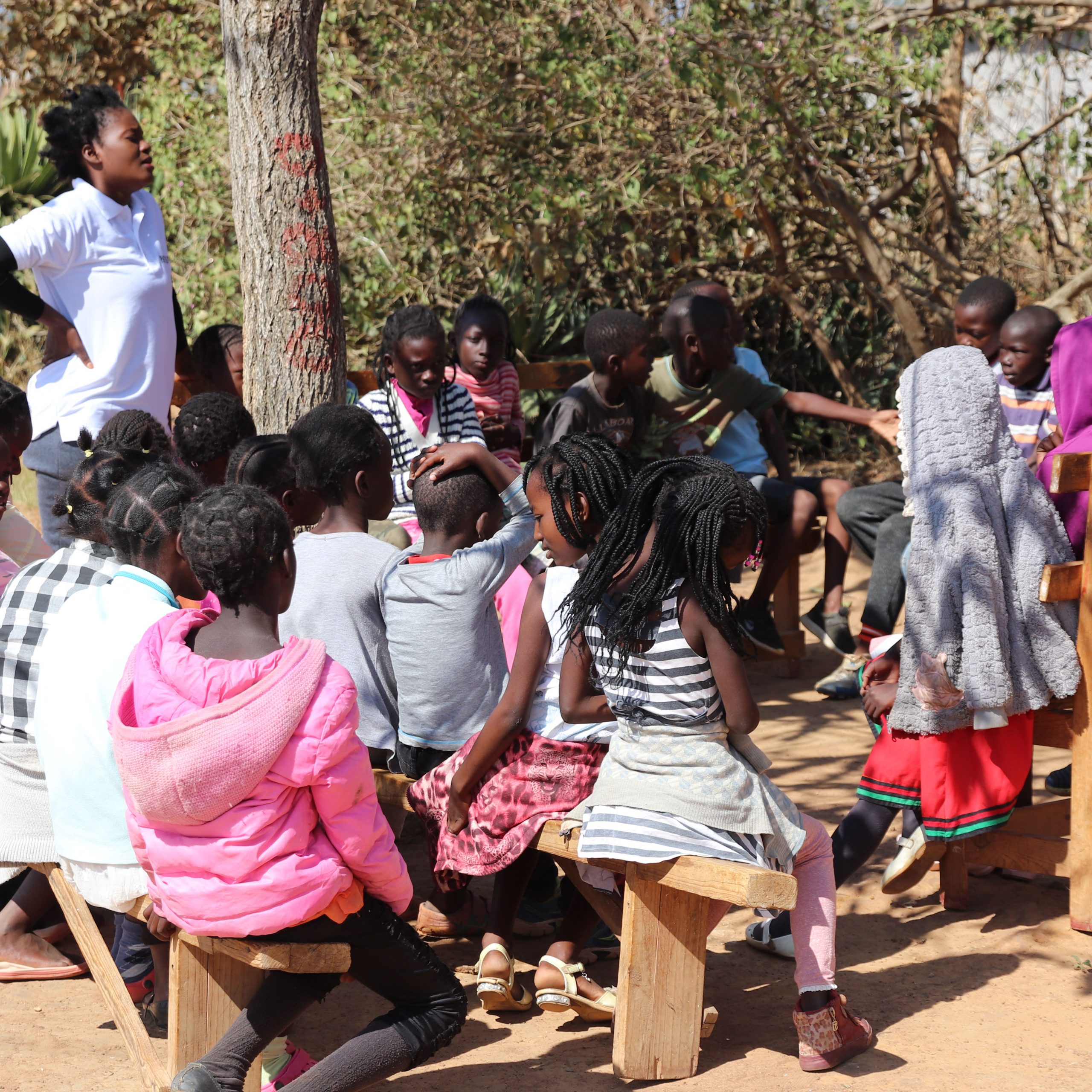 (Pictured, Leah leads a group of children in prayer after teaching them a Bible lesson)
Leah also serves on the African Vision of Hope Child Rescue Team. In the top photo, Leah is talking to a mother whose child is not in school, gathering their story so that she can work to find the child a place in a classroom.
Because of the scholarship you helped provide, Leah has been able to minister to hundreds of children through the Sonshine Kidz Klubs and also through her job at African Vision of Hope. Leah's husband, Stephen, is also a seminary scholarship recipient. Together they lead and pastor a dynamically growing church that is touching multiple communities and also plant churches. You opened the door for them to take the gospel to the nations while living out Psalms 82:3 which says, as Christians, we should "Defend the weak and the fatherless; uphold the cause of the poor and the oppressed."
You can make it possible for even more children and families to be reached with the Good News of Christ.
[button style="btn-primary btn-lg" type="link" target="false" title="give now" link="/giving/use-where-needed-most/" linkrel=""]