At first glance, Chongwe may appear to be a sleepy village dotting the rural landscape of Zambia. When you look a little closer, you see the crippling hardships these people face. Their strife is interfering with their ability to be educated, forcing the village's children into child labor. Hundreds of families are living in extreme poverty, struggling to provide food for their families by farming or making mud bricks. The pursuit of a better life has been hampered by the lack of access to education.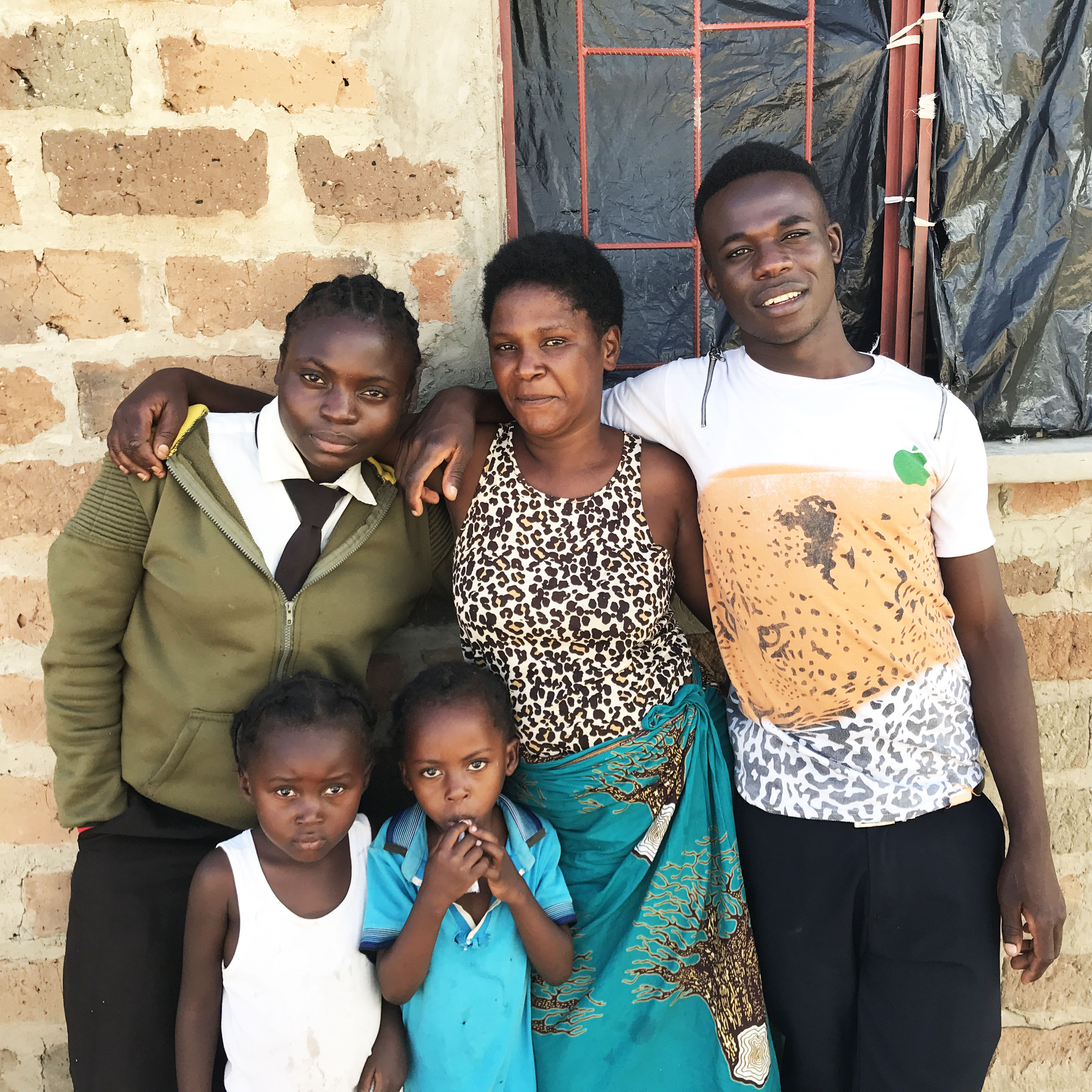 Luke's future was grim. He was left to care for his mother and eight siblings when he was just a child. There was not a school within walking distance of his home and raising money for the required fees was impossible. Luke knew he needed to learn to read and write but needed a miracle to make it happen. A ray of hope emerged in Luke's village in 2008 when an African Vision of Hope school was started under a tree. Unaccustomed to change, parents and guardians were reluctant to send their children to school. However, soon the the entire community became excited about the future and got involved in making bricks to construct classrooms. In 2009, the first classrooms were completed along with toilets, community well, and school kitchen. Today, 725 children in grades 1-12 attend the school where Luke proudly graduated in 2017. There was no looking back from there. Luke's good grades and determination secured him a scholarship through African Vision of Hope's higher education program. He is now studying mathematics and biology at Chalimbana University in Zambia. His goal is to be a school principal.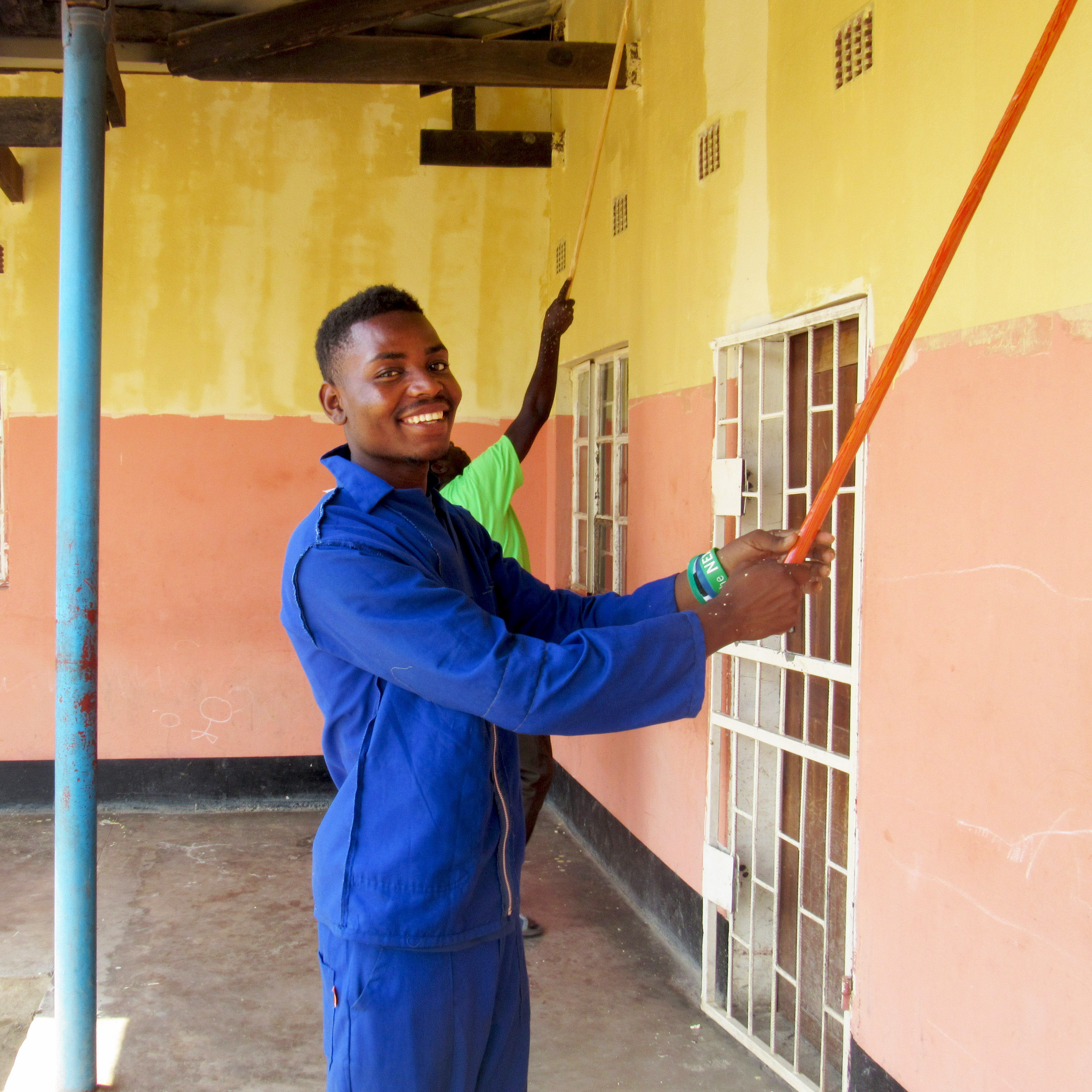 Right: Luke volunteers his time by helping paint African Vision of Hope schools during his college break. African Vision of Hope scholarship recipients give back to their communities by tutoring in African Vision of Hope schools, helping with maintenance, assisting at the Conservation Farm, and providing support by mentoring to children and families."The happiest time in my life is when I was accepted into an African Vision of Hope school. My burden was lifted, and I could concentrate on learning instead of working long hours in the field or making bricks. Without this gift of education, I would be unable to help my community like I am now. Thank you for your merciful hearts." – Luke
Without the generous giving of Africain Vision of Hope donors, Luke would not be able to go to college and pursue his dream of becoming a school principal. Will you give so that other students like Luke can have the opportunity to pursue their higher education dreams?
[button style="btn-primary btn-lg" type="link" target="false" title="Give now" link="/giving/hopelegacy/" linkrel=""]