Think back to when you were in eighth grade. Most of us were struggling with adolescence and all that comes with it. We typically had countless extracurricular activities and friends to keep us busy. Of course, who can forget preparing for high school? These memories are something we will never forget. There is a student in Zambia who has a unique story of her own educational journey, including how it is shaping the next generation.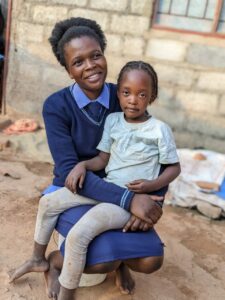 Martha is in grade eight at African Vision of Hope. She is 23 years old. You might think this is odd, a 23 year old in a grade eight classroom. It is not so unusual in Zambia for students to be older than we are used to because of the barriers to education they experience. Martha's story is no different. She grew up in a shanty compound where her parents had no money to pay for her school fees. They thought the only solution was to arrange for Martha to be married off, even though she was just a very young teenager.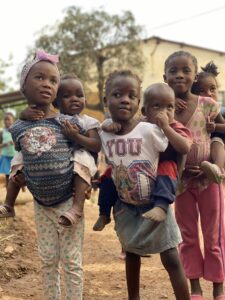 The arranged marriage did not go as planned. The fiance took advantage of Martha and she became pregnant. The man rejected Martha and she was left on her own to raise a child, figure out how to pay rent and feed her new small family, all with no education. 
Martha came to know about African Vision of Hope and was determined to enroll. Despite her age and the fact she was a young mother, she knew completing her education would change not only her life, but her daughter's life as well. Ever since starting grade six in 2020, she rarely misses class and her grades are excellent. Martha's life has drastically improved.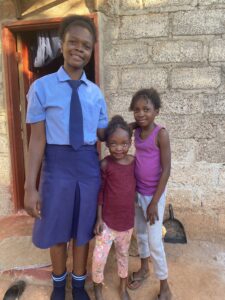 Martha has started a business of selling scones.With a small convection oven, she bakes them fresh daily and sells them to pay her rent. Besides supporting herself and young daughter, Martha has taken in a brother and niece, all sharing a one-roomed house. In her free time, Martha is teaching her daughter how to read and write, putting her years ahead of where Martha was at her age. Martha's family's future is forever changed.  
Because of YOU, Martha has the opportunity to be educated. Many children in Zambia dream of being in a classroom but do not see that dream come true. Martha is now being educated, equipped and empowered to change the next generation for Christ. The testimony of her children will look a lot different because of Martha's determination and passion for education.