We present to you, the African Vision of Hope graduating class of 2019! Your support has made this momentous occasion possible. What an incredible sight to see 116 students from two African Vision of Hope schools commemorate the end of their high school education and the beginning of a new chapter. This brings the total number of high school graduates to over 600! In Zambia, graduating high school is a huge accomplishment and many of these students are the first in their families to graduate! This achievement will set them apart and qualify them for better jobs, or even higher education, which will lead to an increased quality of life.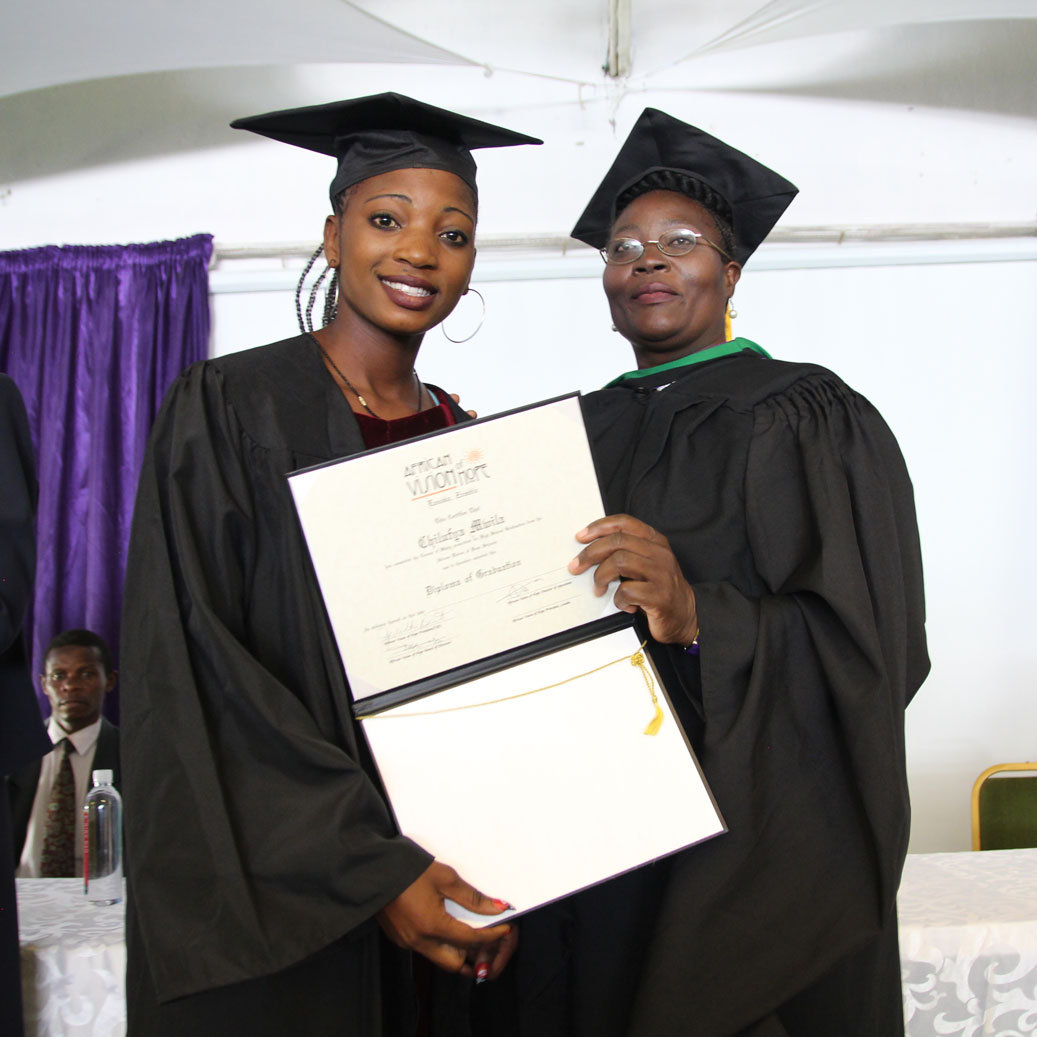 "Before I joined African Vision of Hope my life was filled with challenges. I had no money for school fees, a uniform, or school materials. I thought that I was alone in the challenges I was experiencing, but when I became a student at African Vision of Hope I shared stories with my friends and came to understand that I was not alone and that God has a purpose for our lives. Without the free education I have been given, I would still be trapped living in extreme poverty with no hope of becoming something in life. I am happy that I am graduating and know that my dreams are within reach." – Mwila, graduate at African Vision of Hope School in Kabulonga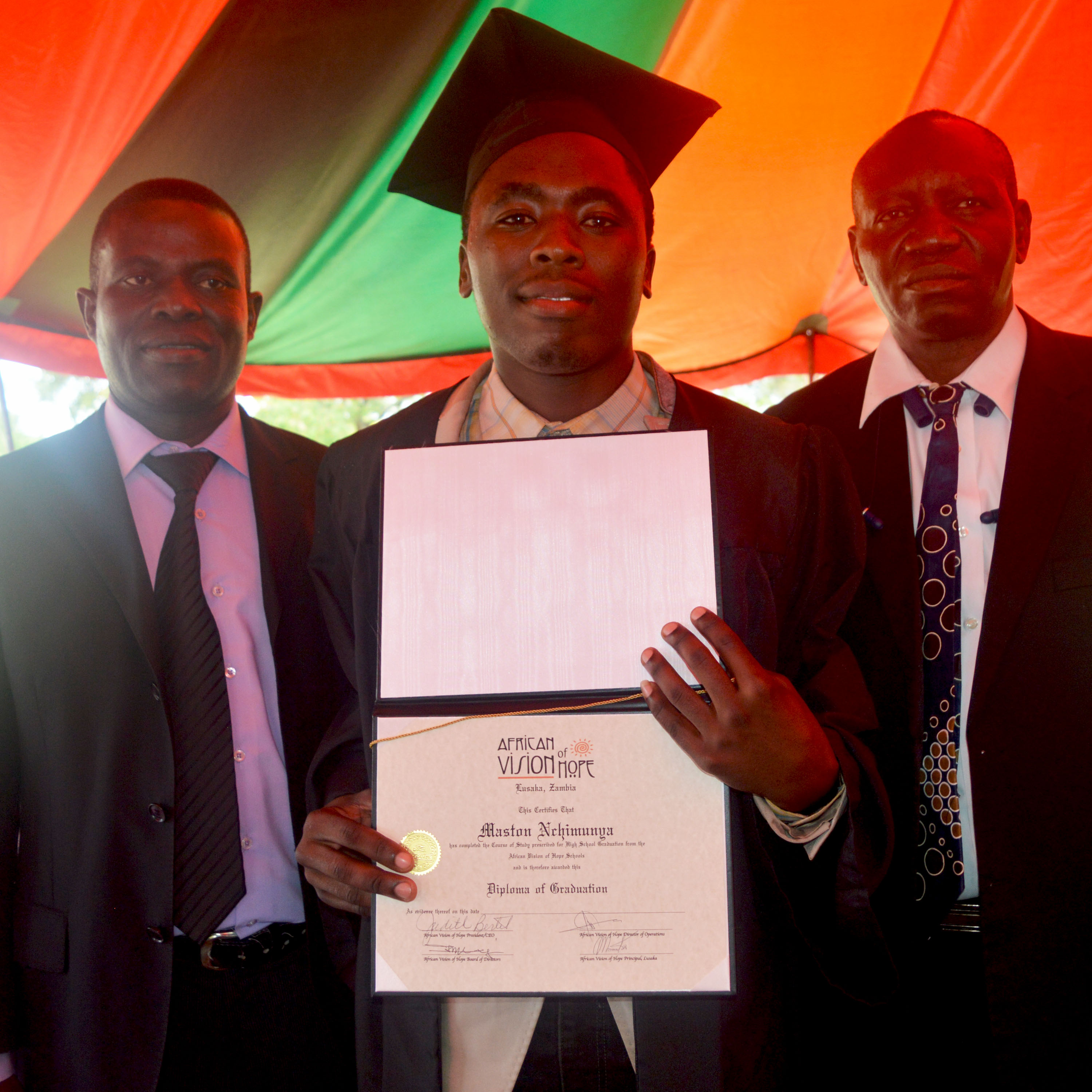 "I am filled with joy to be graduating. Thank you for all you have done in my life, may God bless you. Thank you to our sponsors for giving us hope. I would also like to thank you for your support and the care that you have given unto us. Because of you, I am one of the first people in my village to graduate! I am so thankful." – Maston, graduate at African Vision of Hope School in Chongwe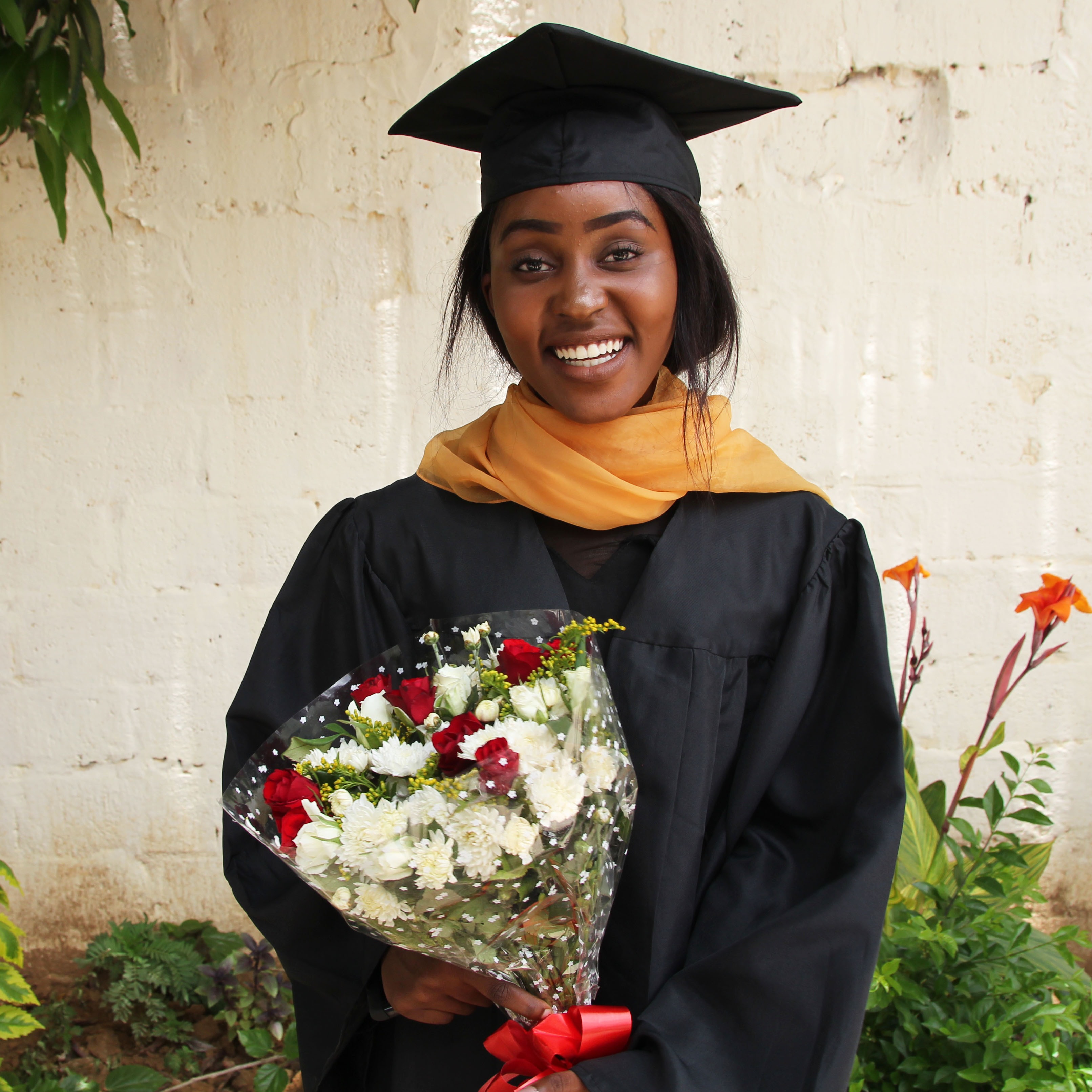 "I am so thankful to African Vision of Hope for the hope that they have restored in our lives. If it would not have been for African Vision of Hope, my life would have been miserable. I would have been starving in the streets. But, it is because of you that my life has been saved and hope has been restored." – Deborah, graduate at African Vision of Hope School in Kabulonga
Because of you, African Vision of Hope has wonderful teachers and staff who have taught, encouraged, and empowered these students to pursue excellence and persevere in the face of their challenges. Thank you for investing in these students and their futures. Lives are being transformed across the globe due to your faithful investment! With your support, we cannot wait to see what 2020 will bring.