It is so exciting to see former African Vision of Hope students thriving and pursuing their dreams after graduation. Two students who are taking advantage of every opportunity they have been granted are Fizwell and MacRichard.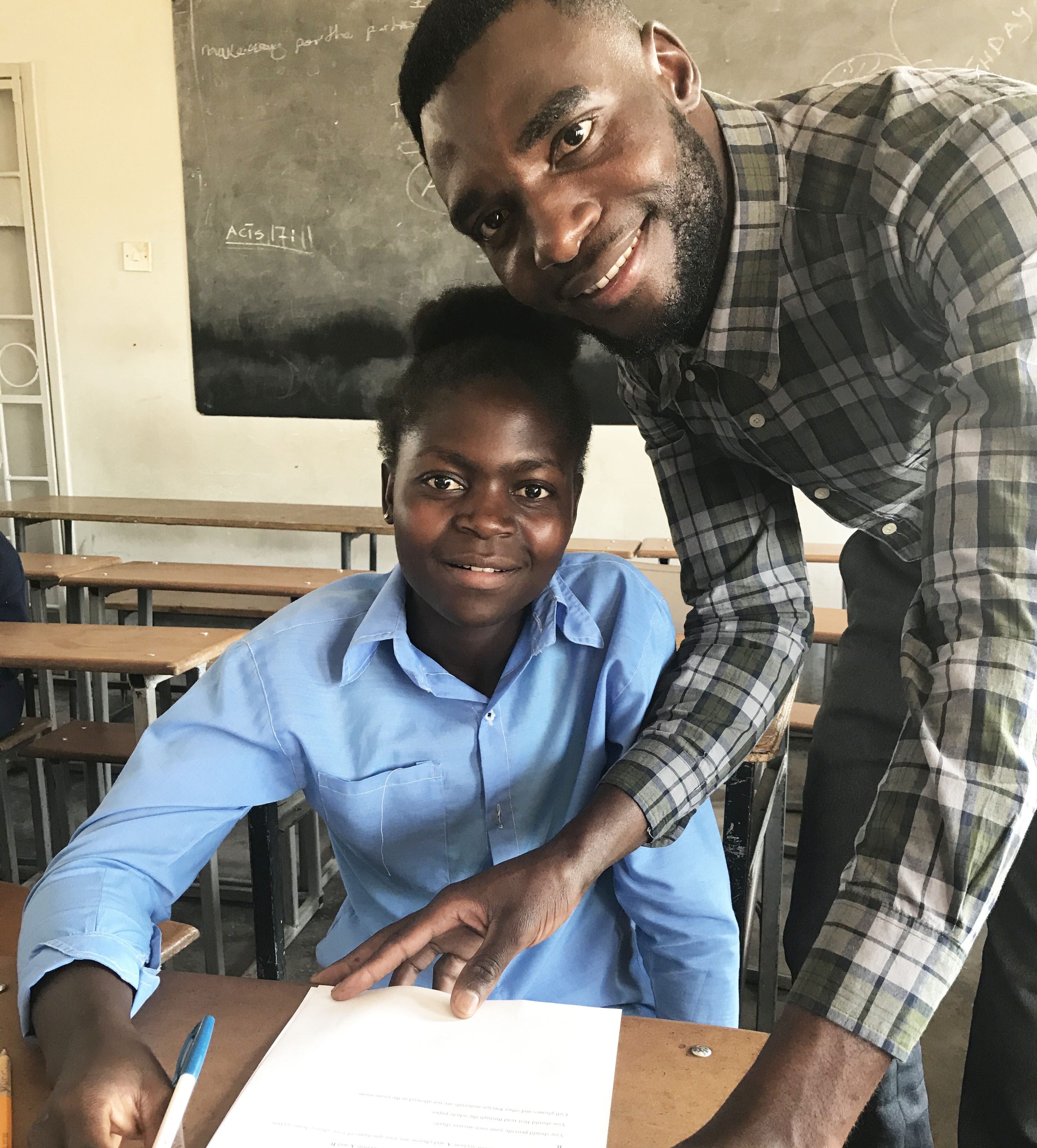 Fizwell is the first person in his family to not only graduate from high school but to go on and pursue a college degree. His family faces many financial challenges, limiting his ability to go to school and get an education. Until he found African Vision of Hope, Fizwell worked doing hard labor for construction sites to save money for school fees and food for his family. Then, he heard about African Vision of Hope. "I was able to stop struggling for school fees and learned about God and His love for all of humankind. My dreams of finishing my schooling and becoming a teacher were restored."
Today, Fizwell is pursuing a degree in Civic Education and English thanks to an African Vision of Hope scholarship. He is also completing his student teaching at our school in Kabulonga. "My future goals are to help others, especially the vulnerable and orphans, by supporting them through education and in God's Word. I will do for others what African Vision of Hope has done for me. What you have done for me by providing me education is the greatest story I can ever tell of myself."
Pictured: Fizwell student teaching an English class at African Vision of Hope School in Kabulonga.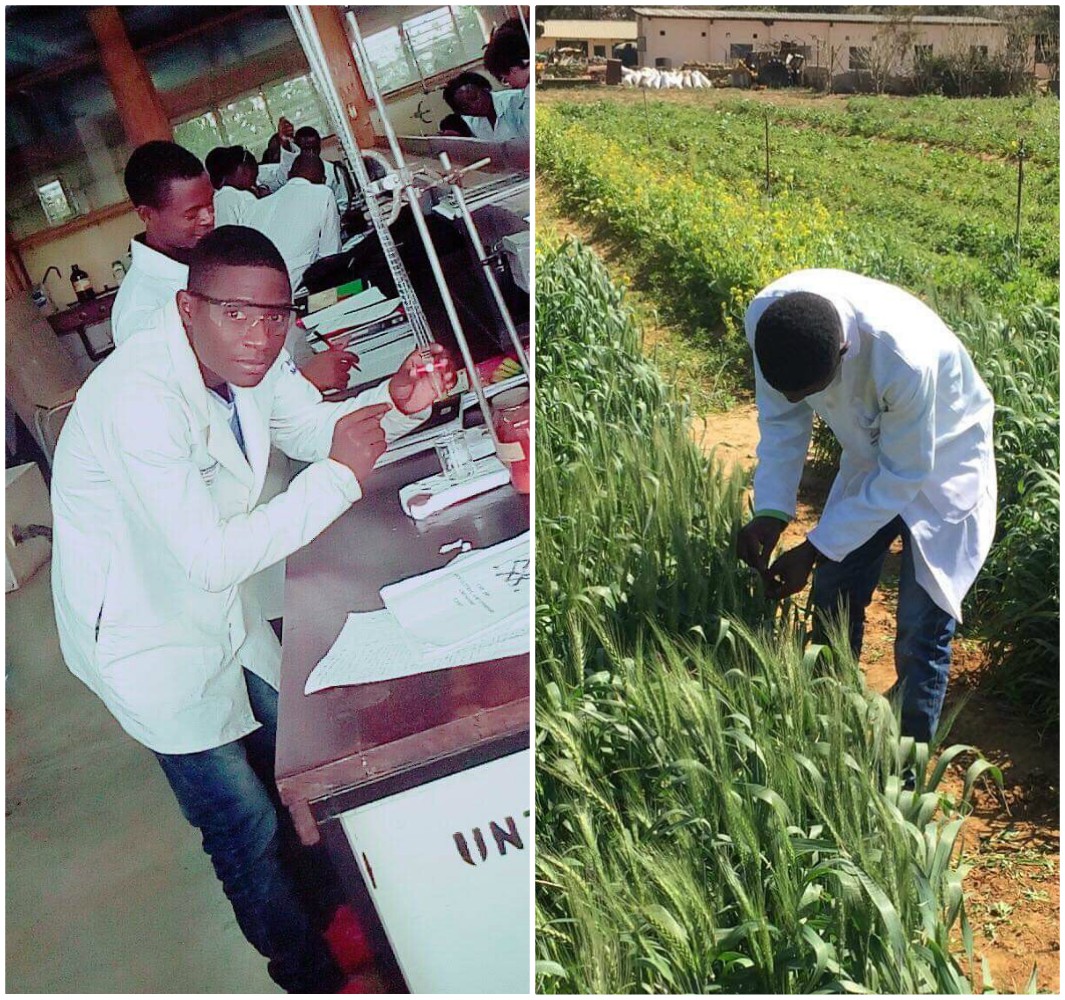 MacRichard is another sponsored college student who is working hard to take advantage of every opportunity that he has been provided. Orphaned as a child, he was passed off to a family in his village and was treated as a slave. MacRichard was beaten with a cattle whip and given one meal a day. He had one dream: to be educated. After running away, he discovered African Vision of Hope and was given a place in the boarding house. "It was the first time I knew what love feels like, and the first time I was treated as a human being. I now understand how much God loves me."
Today, MacRichard is studying Agriculture Science thanks to an African Vision of Hope scholarship. He recently shared an update on his studies. He is enjoying hands-on learning in Biochemistry class where they are studying the DNA of plants, their response to various chemicals, and dissecting farm animals to learn about their body's various systems.
"I am studying Agriculture Science because it is positioned to be the driving field for a better economy in Zambia, both today and tomorrow. Agriculture creates the food we eat and employment opportunities for Zambians so we can confront our major causes of poverty head on." – MacRichard
Pictured: MacRichard conducting experiments in class and studying plants' reactions to chemicals.
Fizwell and MacRichard are both becoming responsible, educated members of society who will go on to become Zambia's next generation of difference-makers. Through your generosity, they have been able to pursue degrees and are being equipped to become leaders in their fields. You have transformed their lives from poverty to possibility! Thank you!