Above: Martha (white shirt), an African Vision of Hope Student, with her family in front of their cinderblock home. You are helping relieve her family's burden and making survival less of a struggle.

Every day, the reports out of Zambia, from both our staff on the ground and the news outlets, are becoming increasingly urgent. Each day is a challenge for Zambian children and families to survive.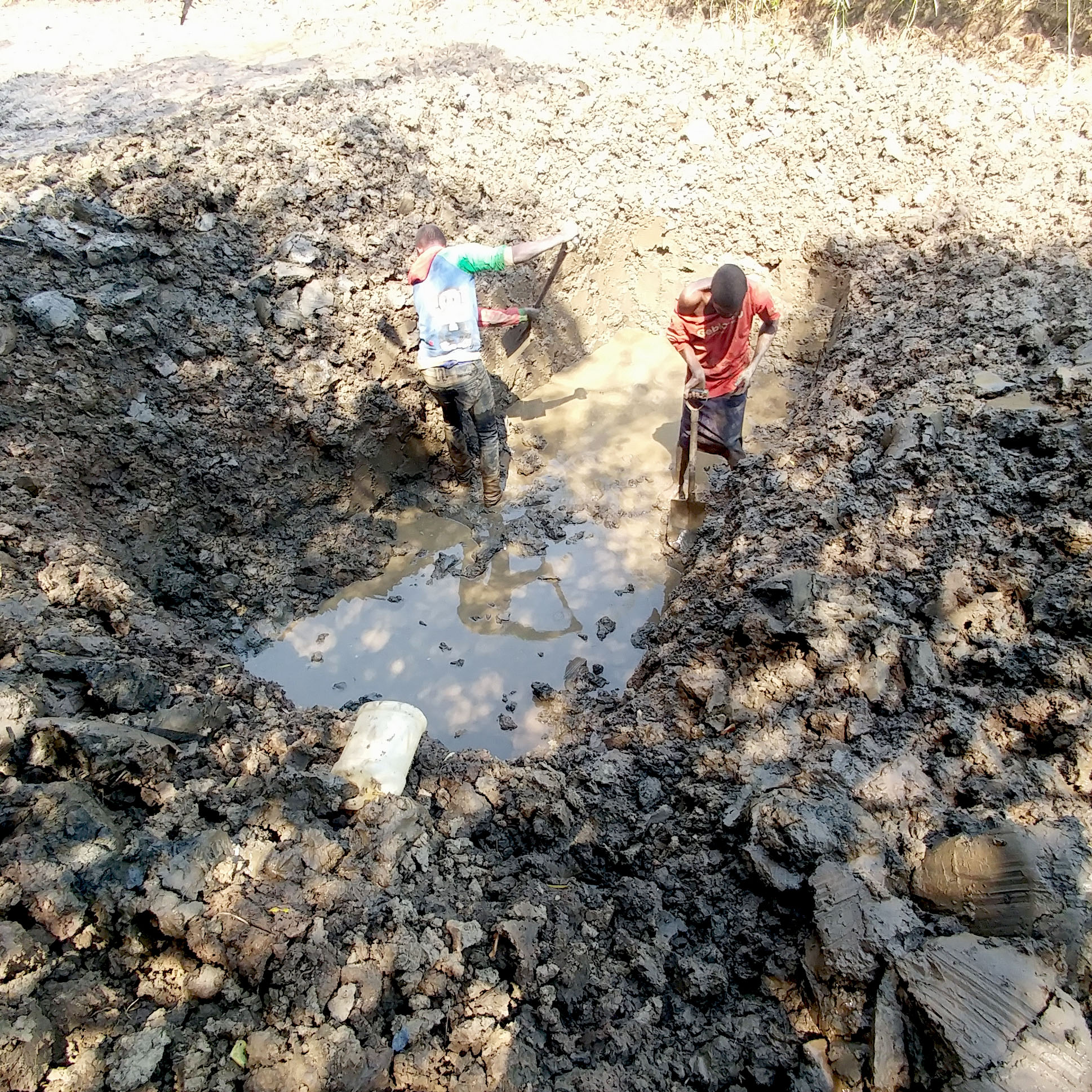 In the compounds, where many of our students live, and in "town" where our office is located, there have been daily power outages that last 6-7 hours a day. This has caused a lot of people who depend on power to run business like grocery stands and barbershops to lose their jobs. Without power, it is hard for an economy to thrive.
Many people now have to buy charcoal to cook on outdoor fires and must light candles to give themselves light at night. Some families cannot afford these necessities, making it difficult for them to prepare meals and for students to study at night. 
Another challenge Zambians have been facing is a lack of water. Drought has wiped out crop production and food supplies. Rivers are drying up, and people are digging man-made rivers just to create pools of water for household and farm use (pictured). Famine is a result of this drought and it is affecting the entire country. Food prices are rapidly increasing – more than doubling – and many people either have one meal a day or one every other day. Many of our students are coming from homes where their parents are doing small jobs like crushing rocks, farming other people's land, or making charcoal just to keep their family surviving day to day. Many Zambians are unable to find any employment at all.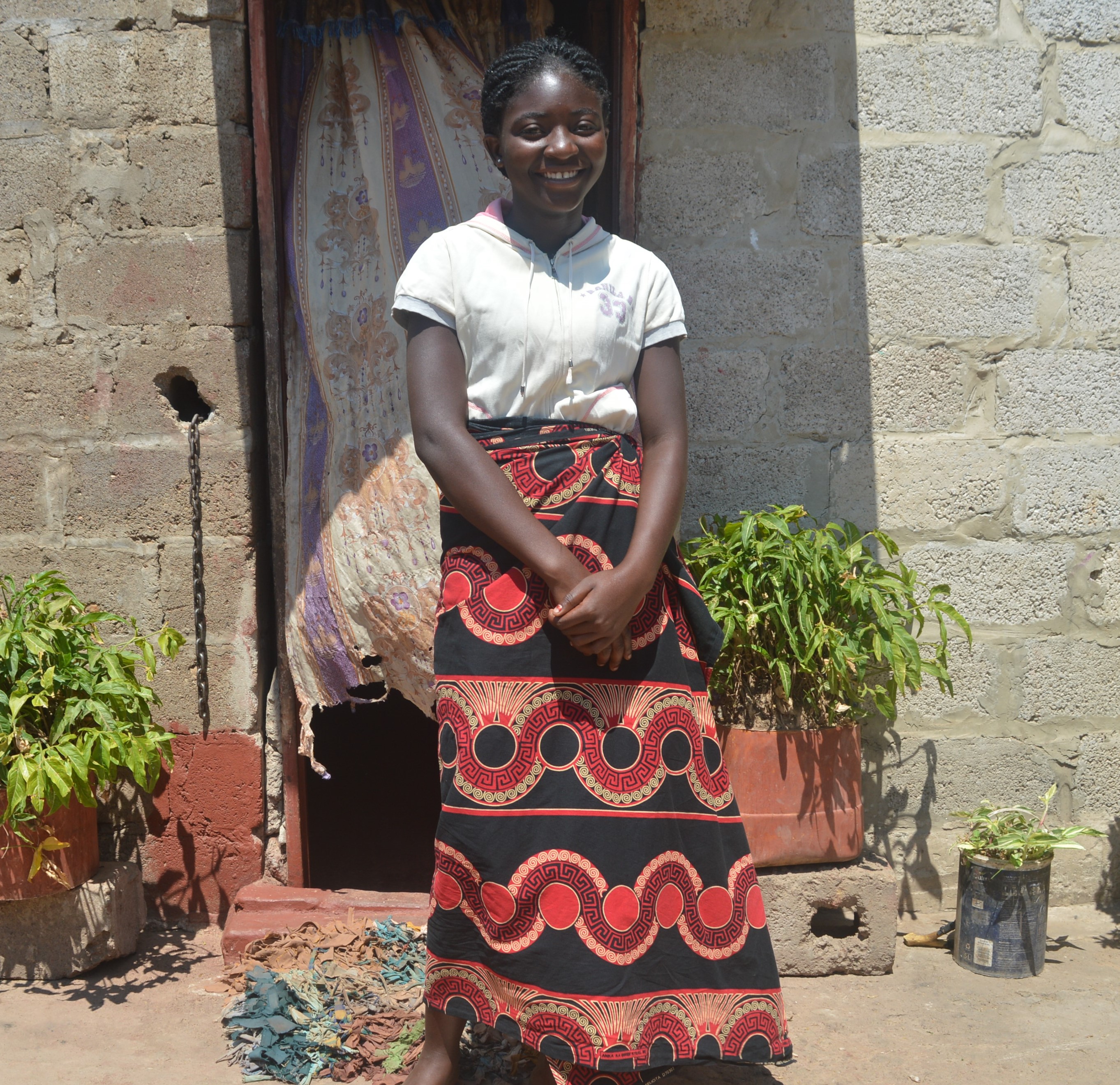 Martha's family is like most Zambian families. Her parents were unable to find work in the city and are now working as farmhands for very little pay. She and her siblings have been unable to go to school due to lack of finances, and one of her sisters got married to try and escape her family's situation. Martha's family lives in an incomplete building, half of which does not have a roof, on the land her parents farm (pictured). There are 9 families living in this crumbling building, and each family gets 2 rooms. Martha's family eats one meal a day, sometimes every other day. They are fighting for survival. She was scared that she would face the same fate as her sister and not be able to return to school, so she came to African Vision of Hope School seeking a place in school and refuge from her situation. Martha was given a place in a classroom and hope for survival and for the future. 
Because Martha is a student at an African Vision of Hope, she will receive clean water, medical care, and at least one meal a day at school. Due to the food crisis, African Vision of Hope has partnered with Convoy of Hope to provide emergency relief to our students and their families. Because of Convoy of Hope's commitment to providing relief to hunger-stricken parts of the world, the impact of your giving can be multiplied. $30,000 will provide over 500,000 nutritious meals to these vulnerable and hurting children. Your gift of $20.00 can feed 16 children for 1 month. How many children will YOU feed?
[button style="btn-primary btn-lg" type="link" target="false" title="Feed starving children today" link="/giving/feeding/" linkrel=""]