Looking at Josias Njobvu, African Vision of Hope sponsored seminary student and father of 4 beautiful children, you would never guess that a few short years ago he almost took his own life and ended it all.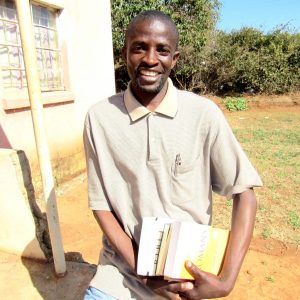 Josias and his 9 siblings were raised by a single mother. There was no money for the children to go to school, so they grew up working in the streets. Josias was introduced to beer and smoking early on in life. "I almost took my own life because of how lost I felt. I tried three times commit suicide, and it was during my last attempt that God spoke to me. He asked me 'Why do you want to take your life? Don't you know I died so that you could live?' It was then that I told God I would serve Him all the days of my life."
This was his turning point when he decided to take God seriously. He joined a church and gave his life to Christ. Josias got involved in his church's activities and various ministries. While he was serving, he started to feel a strong conviction to serve God in full-time ministry. Josias was encouraged to consider God's calling by his wife and church family but doubted he would be accepted into seminary. He had not finished elementary or high school, after all. After strong encouragement from family and friends, Josias began taking night classes and completed his diploma.
Once he graduated, Josias applied at the Baptist Theological Seminary of Zambia in 2015 and was accepted. However, it was a challenge to find the money for tuition when he was trying to raise a family and provide for them. "I took a step of faith and trusted that God would help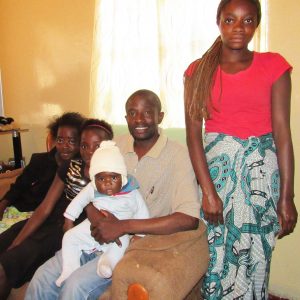 me through. I resigned from my job and moved my family to the seminary. After one week of school, I was called to the administrative office. They told me about African Vision of Hope. I applied to their scholarship program and was accepted. It was in that moment that my story changed. My burden was lifted."
Now Josias is able to concentrate in class and focus on spreading the good news of Christ. This is all because of generous donors who give towards seminary scholarships! Partner with African Vision of Hope so deserving students can continue to receive this crucial financial assistance. You can help them take the Gospel to their communities and country at large.
[button style="btn-primary btn-lg" type="link" target="false" title="Provide A Seminary Scholarship" link="/giving/higher-education/" linkrel=""]