Hanging on the wall for all to see. Folded carefully and placed with their most treasured belongings. Held between the hands of a child as they read and reread the words over and over again. The letters you write your sponsored child become a beloved treasure. Walk into their mud hut and you will find that the photos you send them are proudly displayed, and your letters are worn from being held and poured over time and time again.
Children love receiving letters from their sponsors. The empowering and encouraging words are ingrained in their memory. We asked 5 students their favorite thing their sponsor has written them and what they would like to hear from their sponsor, and their answers came to them almost immediately. Read their responses below and be inspired by the impact your letters can make!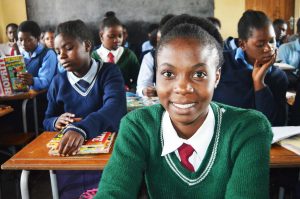 Florence, Grade 12:
"I like hearing about your family and what life is like in America. I like hearing about your job and what you do for fun. I would like to know how you came to be part of African Vision of Hope. I am so happy that I have a sponsor like you who cares and loves me. I am so grateful to have you in my life."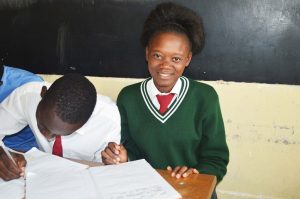 Alphonsina, Grade 12:
"I would like to know what my sponsors do as an occupation. What kinds of games do you like to play? Are you married or do you have children? It is so enjoyable to have you as a sponsor. I am really humbled, and I thank you for caring for me. Please continue praying for me and my education."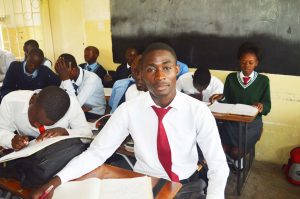 Caleb, Grade 12:
"I am always delighted to read letters from you. You encourage me a lot to study very hard and concentrate on my education. Iespecially love when you write to me about loving God and praying always, it has helped my greatly. I pray that you stay in good health and that you are prosperous. I am looking forward to hearing the word of God from you again and again because it really encourages me. I am so grateful for your support."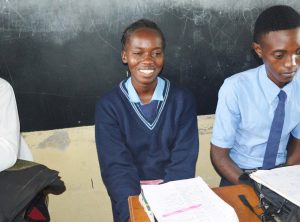 Janet, Grade 11:
"I am humbled to be given a chance to write you and know more about you. I would like to hear about what you do for a living, and words of encouragement towards my education and God's word. Thank you for encouraging me to be a hard-working girl. May the good Lord continue blessing you and everyone in your family."
Lameck, Grade 12:
"I remember receiving your most recent letter, it was awesome and very encouraging to read it. The words I heard from you really helped me and my family a lot. I have been putting the encouraging words you wrote me into practice day and night. I have improved academically, physically and spiritually. Whenever I am alone I like to read and meditate on the Word of God. It is because of your encouragement that I started reading the Bible, and now I am able to live in harmony with people and society. I am very much grateful and thankful for all of the support and sponsorship you are giving me. Your prayers are working in my life, my sponsor."
Isn't it amazing that your sponsored child can remember specific things you have written to them, and can recall the words of love, encouragement and support that you have poured into them? What you write is meaningful and not forgotten.  We mail letters to Zambia on a regular basis, so write your child today! Need some inspiration? Find some letter writing tips by clicking the button below.
[button style="btn-primary btn-lg" type="link" target="false" title="Letter writing tips" link="/letter-writing-tips/" linkrel=""]