Before Mackson started school at African Vision of Hope he had never been told: "I love you."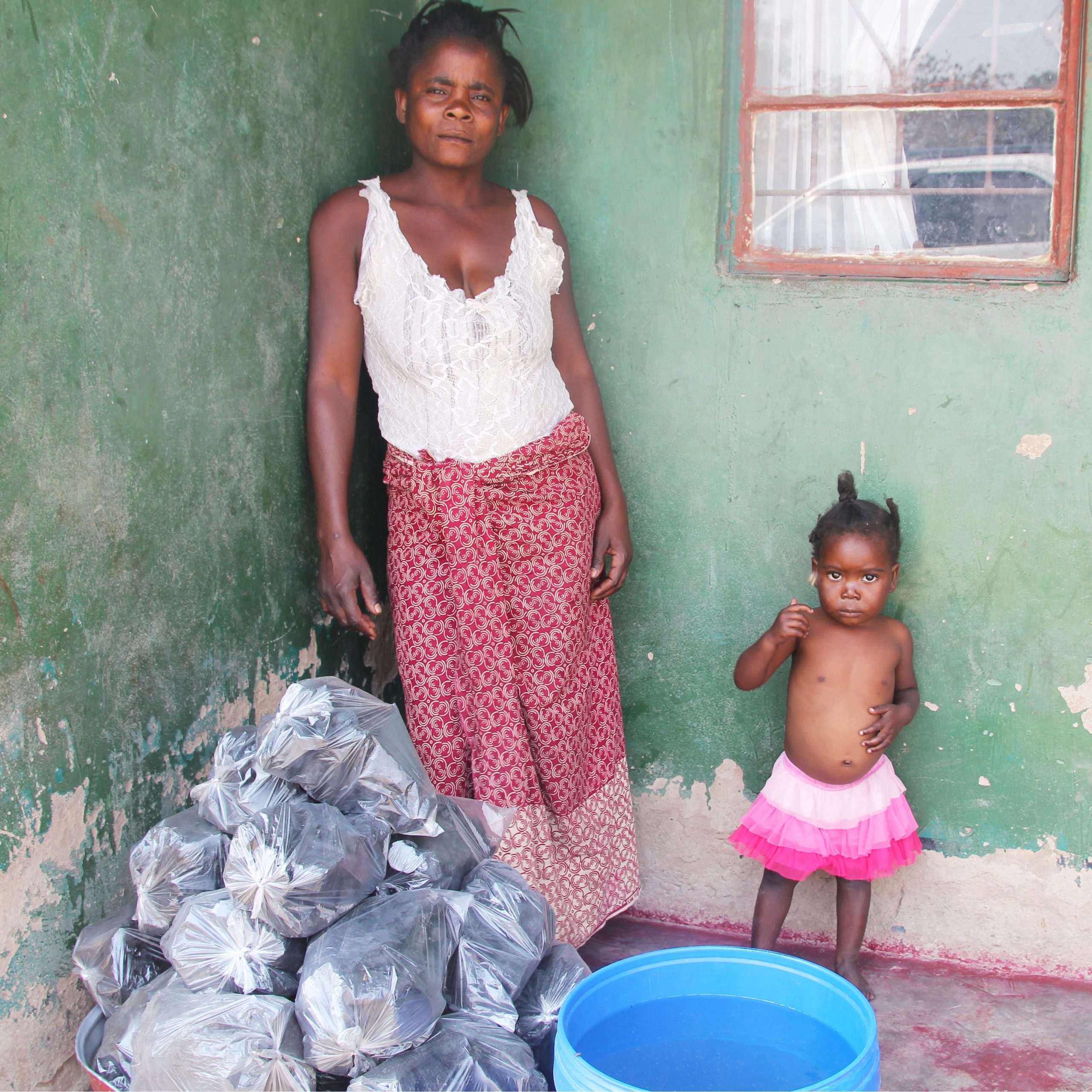 Two years ago his father died and his mother remarried. Mackson's stepfather kicked him out of the house and rejected him, forcing Mackson to move in with his cousins. He and his sister could no longer afford to go to school, and when she was 15 she became pregnant. She hopes and prays to be able to go to school again someday. Thankfully, Mackson was given the opportunity to start school at African Vision of Hope School in Kafue.
Mackson walks an hour from his cousin's house to school each day, and another hour home. On his way home from school he stops by to check on his mother while his stepfather isn't home. She sells charcoal to help feed their family but finds it difficult to survive.
(Pictured, Mackson's mother and the bags of charcoal she sells)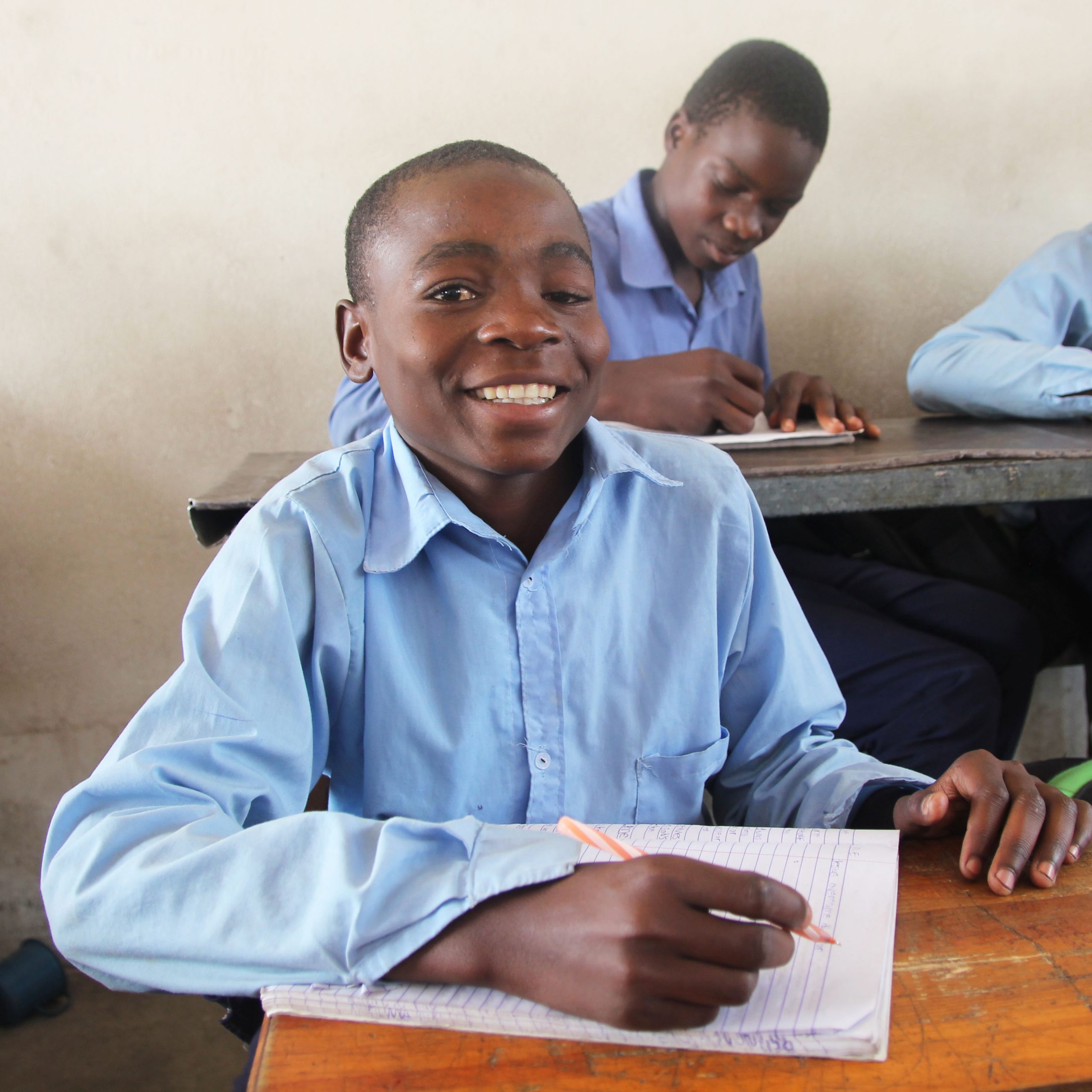 "I love African Vision of Hope School because it is not just a free school, it is my family. I have friends at school and I eat lunch for free every day at school. My mother and her family miss meals because there is no food, but I am able to get a meal every day. I have a sponsor named Brittany who writes me and tells me she loves me and prays for me. These are words I have never heard from my family. I love the words of encouragement I receive from my teachers and my sponsor. They help me work hard in school so I can have a stable life in the future." – Mackson
(Pictured, Mackson in his grade 8 classroom)
Child sponsorship has provided Mackson a place in a desk, medical care, clean water, spiritual mentoring, education, and the support and encouragement he needs in order to be successful. There are hundreds of children who are waiting for a sponsor to choose them. When a child is sponsored, it makes room for another child to be rescued from the streets and put in a classroom.
Children like Mackson are waiting for someone to tell them they are loved. Will you sponsor a child today?
[button style="btn-primary btn-lg" type="link" target="false" title="sponsor a child" link="/child-sponsorship/" linkrel=""]