Pictured: Anthony (blue shirt) and his family inside their "home".
Welcome to Anthony's home.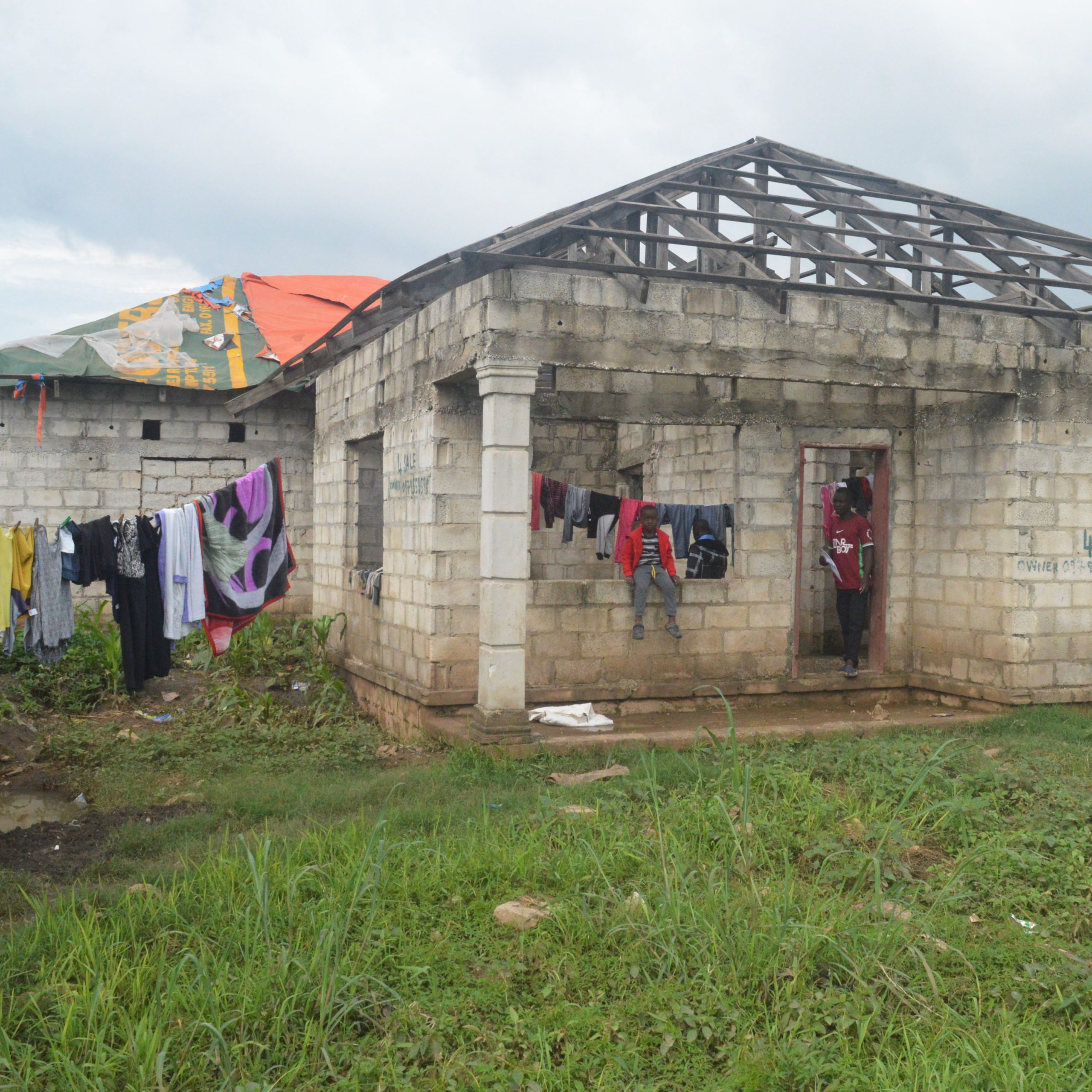 Eleven-year-old Anthony's parents are mentally ill and are unable to care for him. He shares this crumbling cinderblock shell of a house with his uncle, aunt, and four cousins. Anthony's uncle used to work as a gardener but due to the drought and economic downturn, his employer could no longer afford to pay him. They live in this incomplete building as caretakers, watching over it for the landlord.
"Most people laugh at our house, but we have no choice but to live here. During the rainy season, we struggle because the roof is incomplete in most places and leaks in others. This is what God has given us, and we are grateful." – Anthony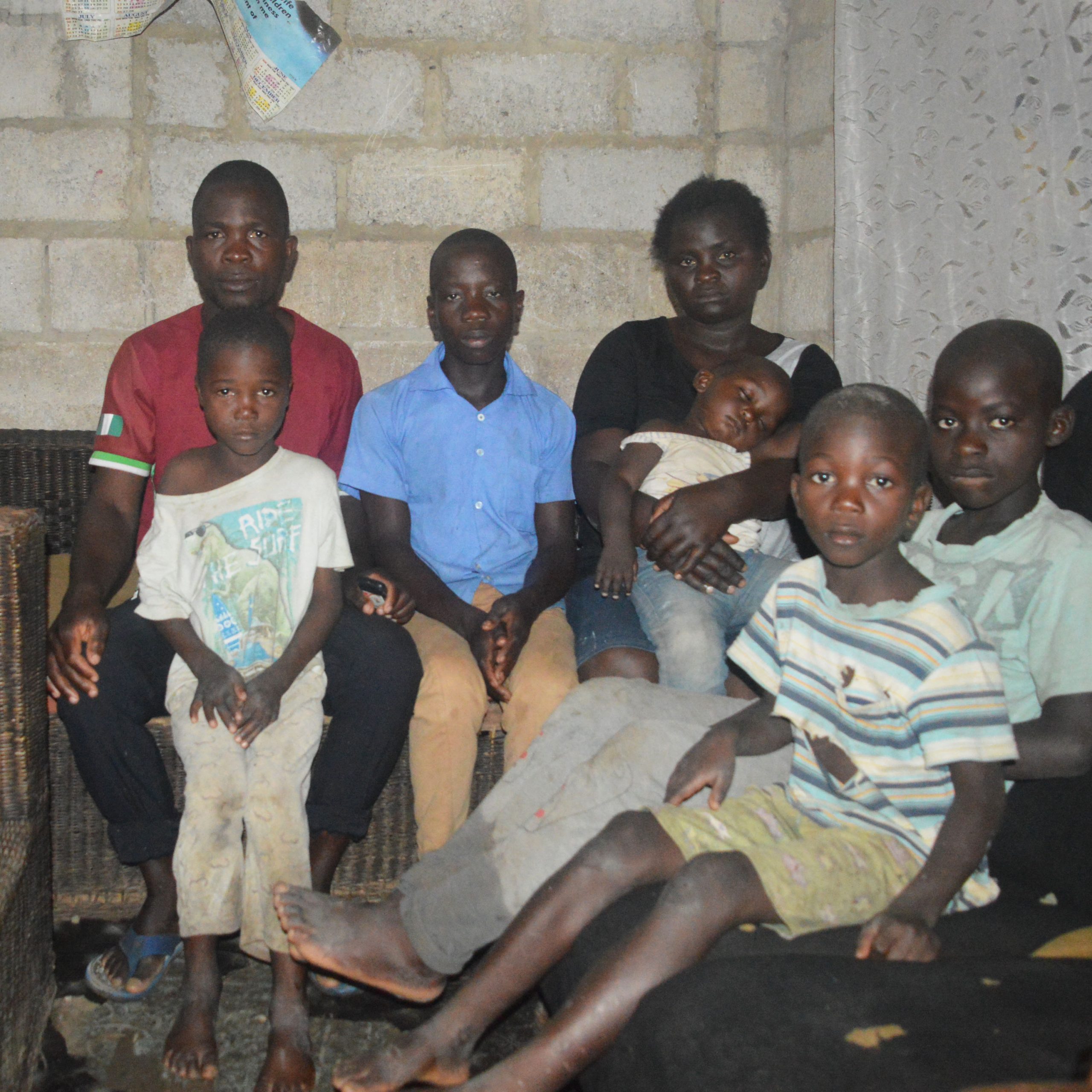 In order to eat, they tend to a small garden behind the "home". This only provides for one meal a day for each family member. Because of you, Anthony has been given a place in school and free medical care, nutritious meals, spiritual mentoring, and clean water. His family does not have to worry if he is being fed because they know he is guaranteed one meal a day at school.
"I want to thank you for giving me the opportunity to be educated. My uncle cannot afford to pay for me to go to school, but you have given me a uniform and a chance to be in class. I didn't ever think I would go back to school because of my parents' situation, but you have made it possible. May God continue to bless you for all you do."
(Pictured, Anthony and his family inside their home)
When you sponsor a child, you make room for children like Anthony to be rescued from the clutches of poverty. Your gift of $37 per month can transform a life from illiterate to educated, from forsaken to loved, and from despair to hope. Will you say yes today?
[button style="btn-primary btn-lg" type="link" target="false" title="sponsor a child today" link="/child-sponsorship/" linkrel=""]