Twenty years ago, African Vision of Hope began.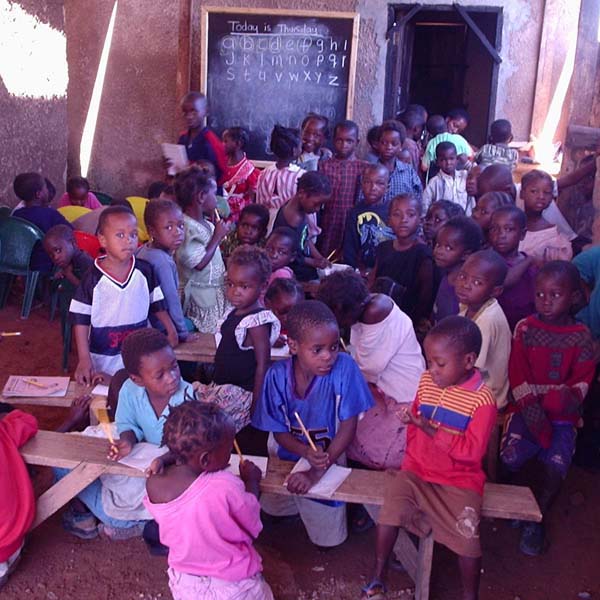 In 2000, Bob and Judi Bertels took a step of faith into unfamiliar territory. They provided a scholarship for a seminary student in Zambia, Africa. The Bertels soon came to understand the impact of extreme poverty and the lack of access to education in sub-Saharan Africa. With that understanding came the knowledge that millions of children will never reach their full potential and never step foot in a classroom if action wasn't taken. Bob and Judi were able to rent a tavern in one of the poorest slum villages in Zambia and there the first African Vision of Hope Christian School was started. Children lined up at the door at the possibility of an education.
(Pictured, the first African Vision of Hope School in a rented tavern)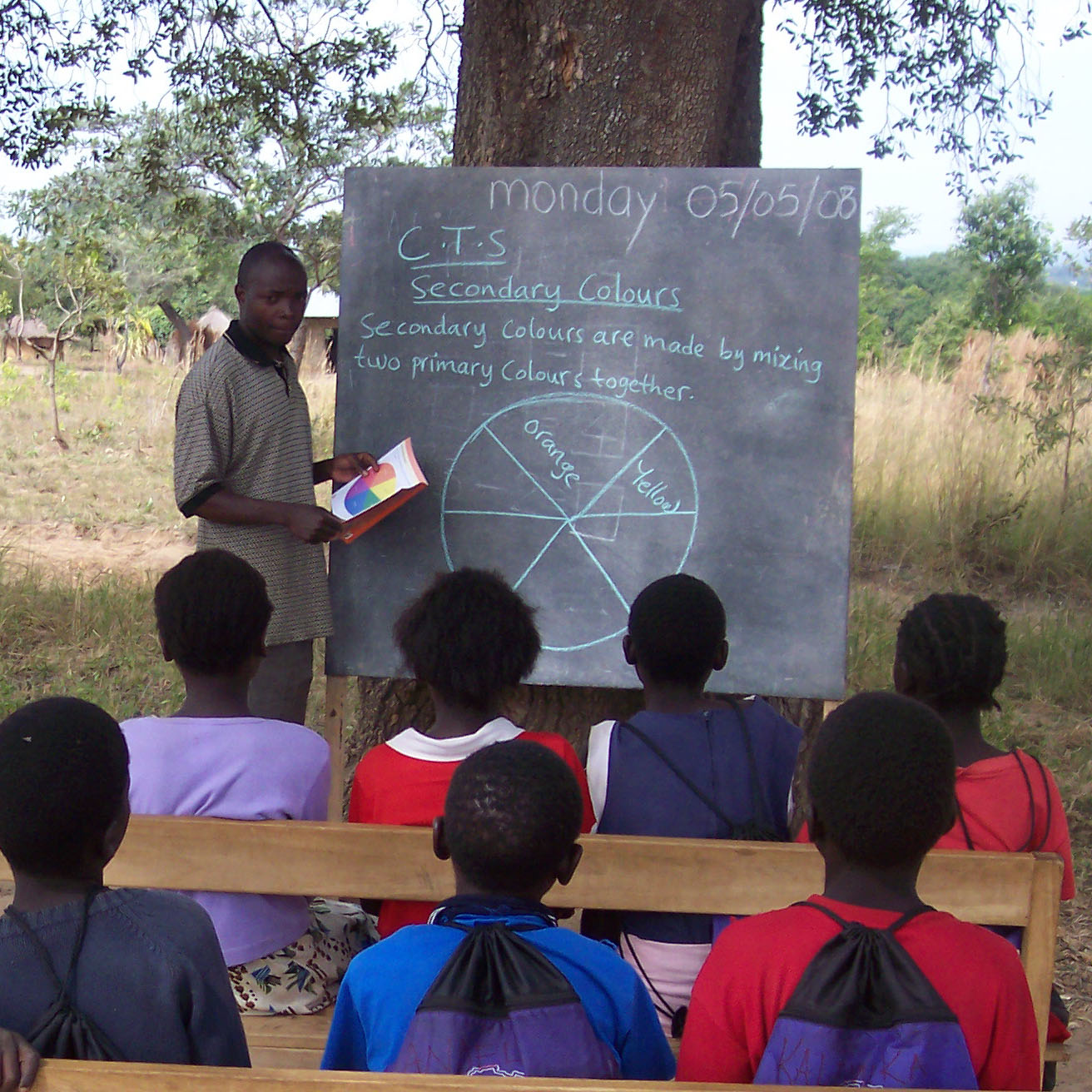 Enrollment quickly reached 250 children.  The second African Vision of Hope Christian School was started under a tree in the rural village of Chongwe. Children walked for hours to be able to learn from a real teacher. During the next 2 years, 3 more schools were planted in Zambia. We know that access to education has many benefits to children and the generations that follow.  African Vision of Hope Christian schools do not charge fees allowing us to reach the most vulnerable and oppressed children in the communities.
(Pictured, having class under a tree in Chongwe, Zambia)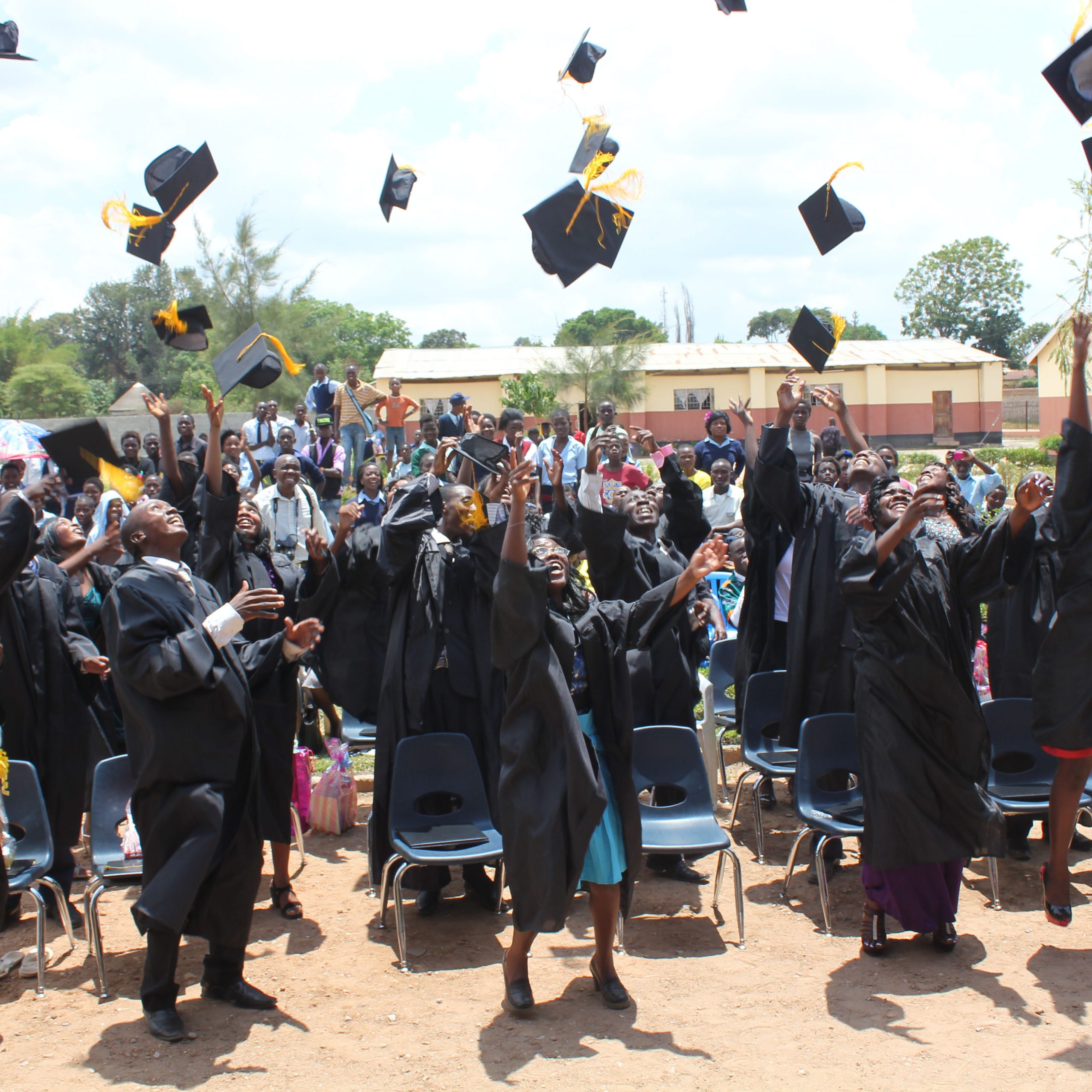 Today, there are 3,150 children attending school at 5 African Vision of Hope campuses across Zambia.  More than 600 students have completed 12th grade, and 36 students have completed college through scholarships. Forty graduates are attending college and becoming the leaders of today thanks to these scholarships.  Also, over the last 20 years, 55 seminary students have completed their education through scholarships and have become ministry leaders serving across Zambia. They serve at African Vision of Hope schools, plant churches in rural areas, and work throughout the continent to share God's hope and love.
(Pictured, the first African Vision of Hope High School graduates in 2012)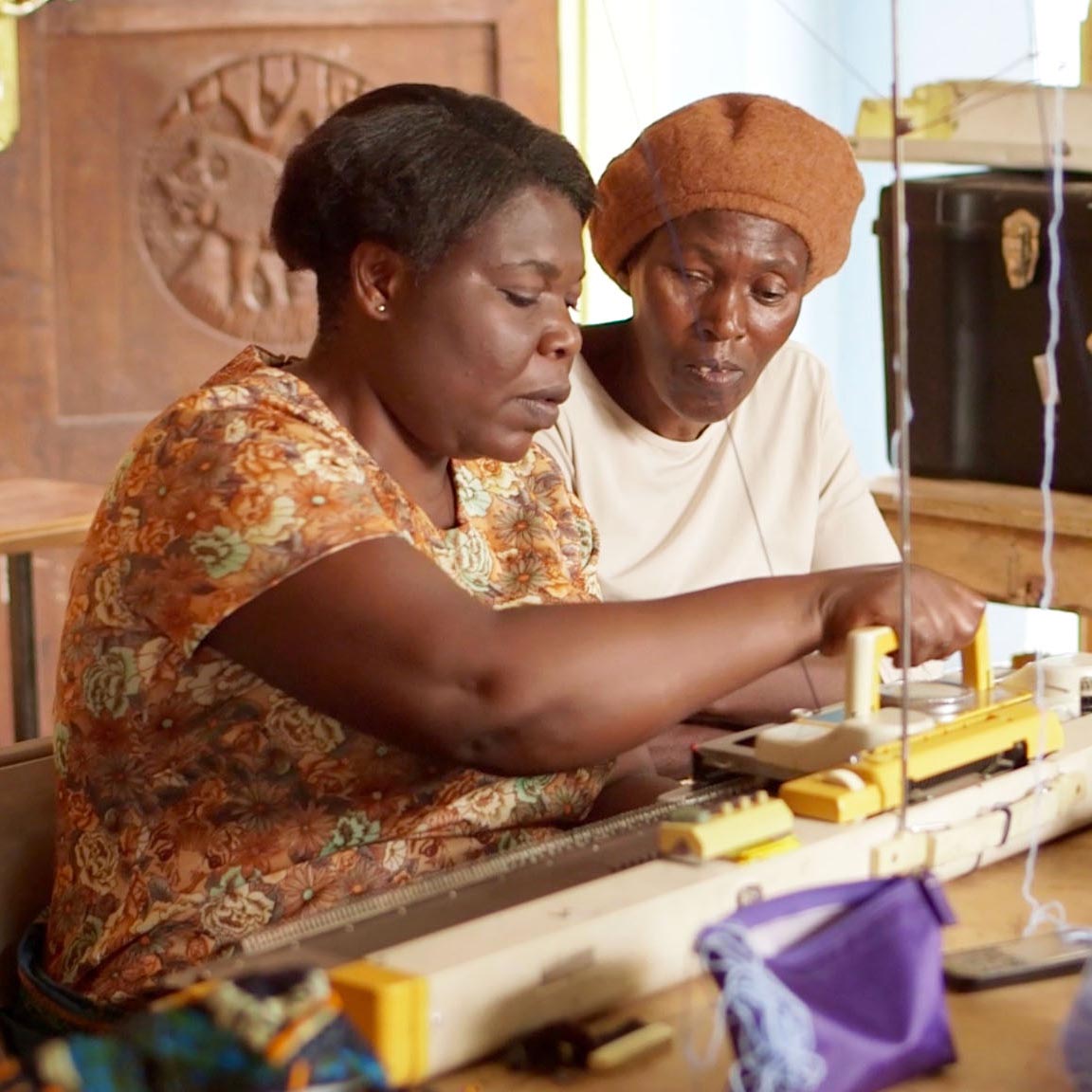 In 2008, the Empowerment Ministry was created to provide job skills to women who never had the opportunity to go to school. This program restores their dignity and trains them in sewing and knitting so they can provide for their families and it also makes the African Vision of Hope school uniforms. In the same year, the first boarding house was opened to provide homes for 65 vulnerable students. Ten years later, the Girls House of Hope Home opened which provides love, counseling, and restoration to young girls in Zambia. In 2010, the African Vision of Hope Conservation Farm was started in Chikumbi, Zambia which provides nutritious food for the School Lunch Program and trains local farmers on conservation techniques.
(Pictured, women in the Empowerment ministry knitting uniforms for African Vision of Hope Students)
What began as one family helping one young man has grown into a ministry that is impacting the lives of thousands of children and families in Zambia.  Once orphaned and hopeless, high school graduates are becoming godly men and women who are the next generation of leaders for their country.  Looking back at all that God has made possible, we celebrate His goodness and faithfulness and look forward to the future. He "is able to do immeasurably more than all we ask or imagine, according to his power that is at work within us" (Ephesians 3:20). Can you imagine the incredible transformation the next 20 years will bring through your generosity?
[button style="btn-primary btn-lg" type="link" target="false" title="give now" link="/giving/use-where-needed-most/" linkrel=""]