Your support is making incredible things possible in Zambia! From robotics training (pictured above), to leadership development, to constructing lab tables and desks, to PTA meetings and beyond. Take a look!
Last week, Zambian students saw robots for the first time as part of the initiative to increase their education on subjects like math and science. Mission team members taught high school classes about technology and robotics, something that these students never could have imagined possible in their wildest dreams. The students watched with fascination as team members taught them how to assemble and maneuver these robots, giving them practical knowledge in math, science, and computers. Luke, a mission team member pictured above, says, "It was really fun to teach robotics to the students and to see how excited they were about their vision for how they can impact the future." When you educate these young men and women on these subjects, they will go into Zambia's workplace as diverse candidates who are ahead of the curve and ready to become leaders in their fields.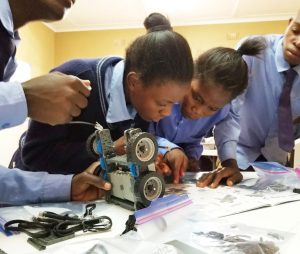 You are also building a new generation of leaders. All of the African Vision of Hope head teachers, 4 sponsored college students, and all Zambian leadership staff took part in leadership training and development. Part of the training was focused on developing the pillars of the ministry and values for the schools. In total, 55 people took part in this seminar held at the Girls House of Hope.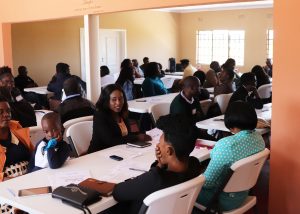 Your support also provided teachers and administrators with technology and computer training that will help them expand their knowledge as well as educate their students.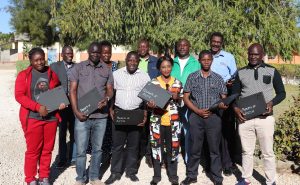 Mission team members worked alongside our Zambian team to build many lab tables for classrooms and shelving for the Girls House of Hope.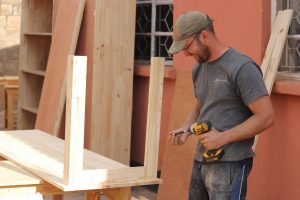 Because of you, the impact of education is reaching beyond the students to their families. African Vision of Hope School in Kabulonga holds PTA meetings in the dining hall for parents who want to be involved and invested in their child's education. It is exciting to see these parents engaging in the school and community. The Gospel is also being shared during these meetings.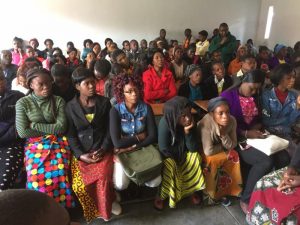 Want to see first-hand who you are helping when you volunteer or give? Learn more about future mission trips and getting involved HERE!