Pictured: Vickson with his mother and siblings in the compound they call home. Next month, Vickson will graduate college with his degree in Public Administration. Many African children do not have the opportunity to go to school. As the first member of his family to complete both high school and college, we are so proud of Vickson for his accomplishments and cannot wait to see the incredible impact he will make on his community and country.
Growing up, life was good for Vickson and his 9 siblings until their father lost his job and one of their brothers was killed in an accident. They all had to drop out of school and Vickson's heart became bitter. By God's grace, he was introduced to African Vision of Hope. Vickson became a student in 2011 as an 8th-grade student. After finishing high school, he earned the title of Assistant Child Sponsorship Coordinator and served in this position until leaving to pursue his degree in Public Administration through an African Vision of Hope scholarship. He will graduate college in October.
"I am so grateful for the rare opportunity African Vision of Hope has granted me. I wouldn't be the man I am today if you hadn't given me financial, moral, and spiritual support."
Pictured: Vickson graduating high school in 2015.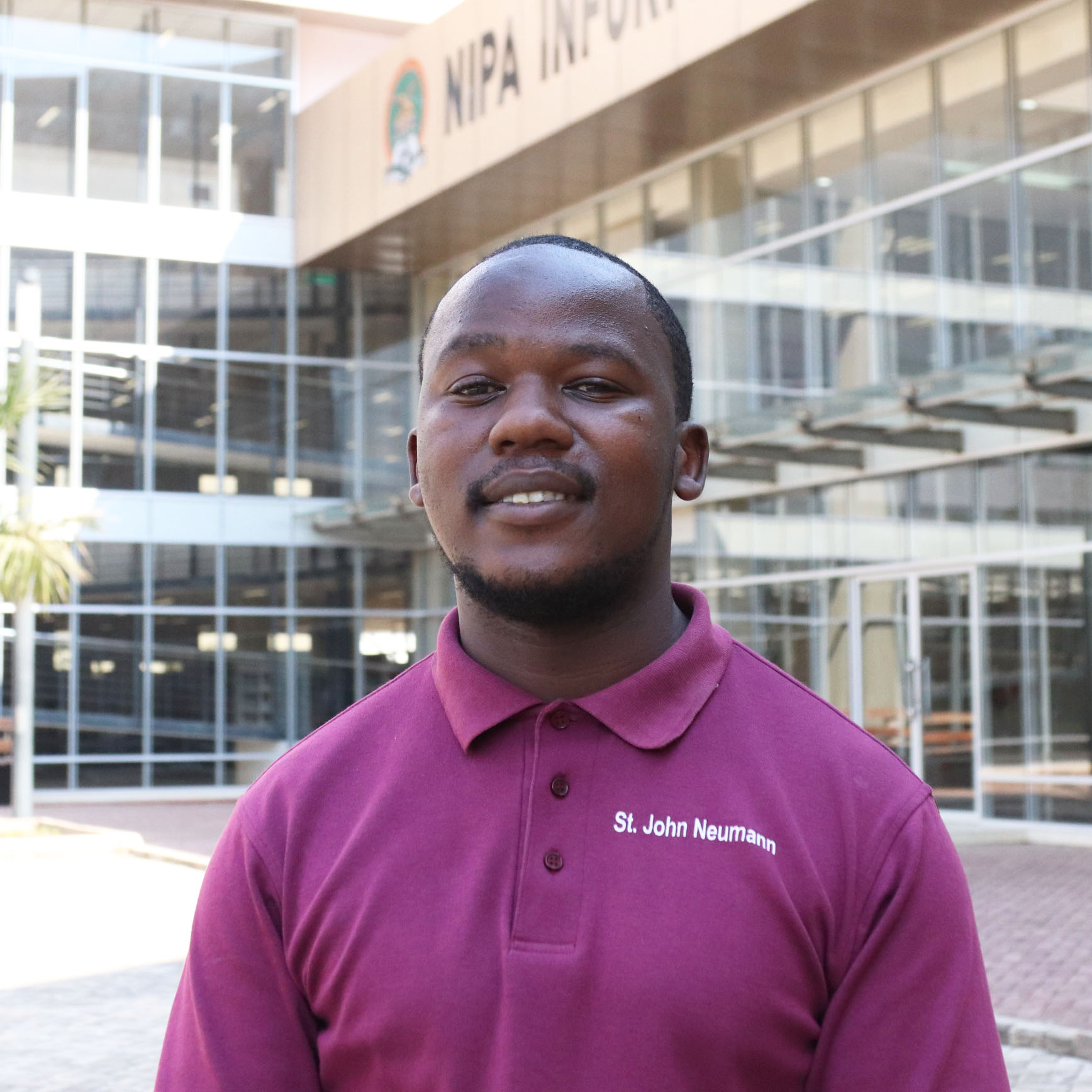 In the ten years Vickson has been involved with African Vision of Hope his life has been transformed and his character has been shaped. He is grateful for sponsored pastors who have mentored him and shown him what it means to be a follower of Christ. These seminary scholarship recipients have opened their homes to students like Vickson and made them feel at home, secure, and protected.
"I promise to utilize the knowledge and skills I have acquired to better my community and nation at large. My vision is to identify vulnerable boys in our society and mentor them into becoming responsible young men, just as I have been mentored. I want to use my story and testimony as a source of inspiration to those who feel hopeless and want to give up."
When you give, you are granting Zambia's youth a chance to be a witness to those around them, impacting their own generation and the generations to follow.
[button style="btn-primary btn-lg" type="link" target="false" title="give now" link="/giving/give/" linkrel=""]