"Therefore what God has joined together, let no one separate." – Mark 10:9
Misheck and Angela share a special bond. They have both experienced growing up living in poverty in Zambia, both graduated from African Vision of Hope School, were sponsored college students, and now they are married!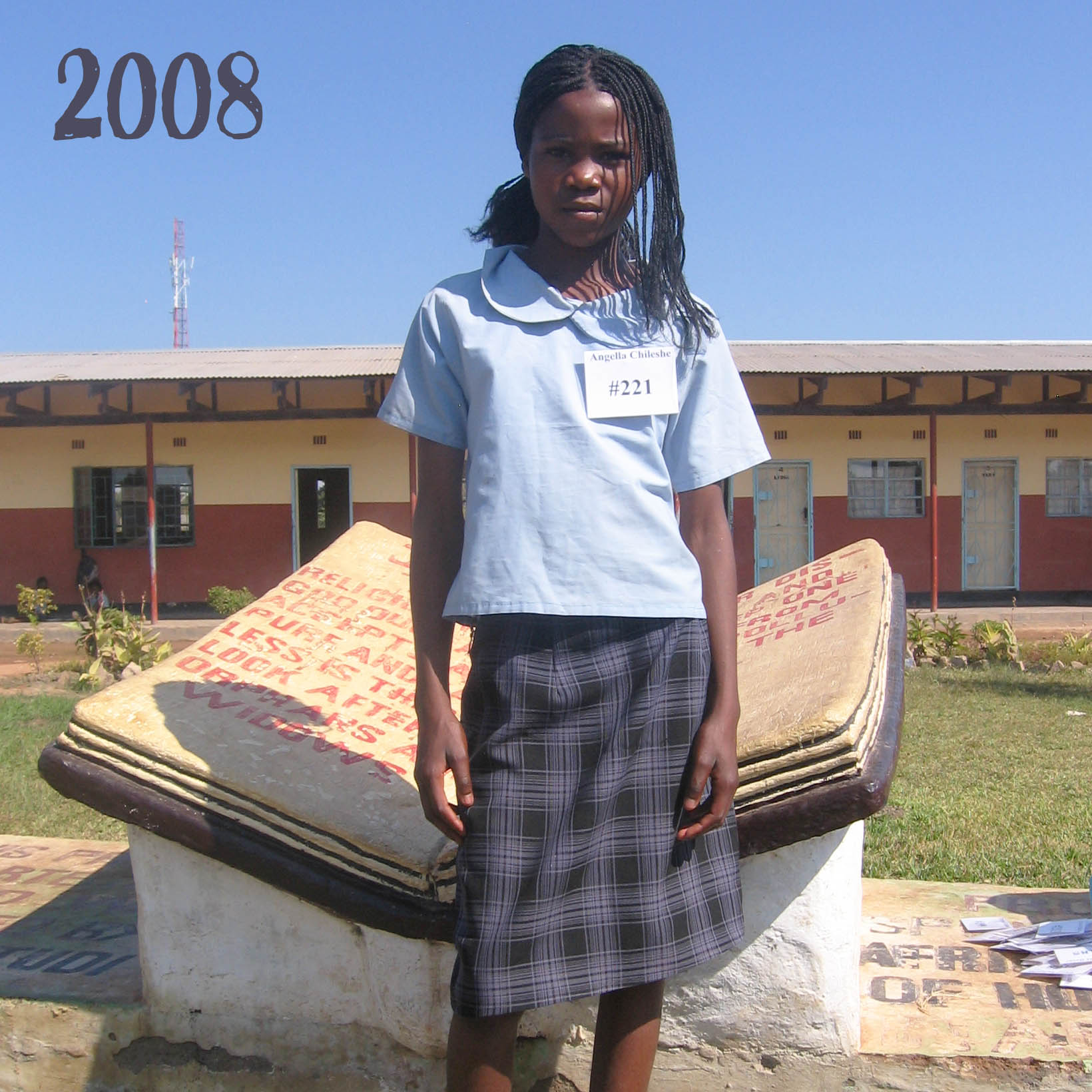 Angela, the oldest of five children, is the daughter of a security guard and brick layer. Her parents worked hard to provide for their family, but there never seemed to be enough money to pay for government school fees. "By the grace of God, I found African Vision of Hope in 2008 and started my grade 4. I remained at African Vision of Hope until I graduated 12th grade."
(Pictured: Angela when she started school at African Vision of Hope in 2008.)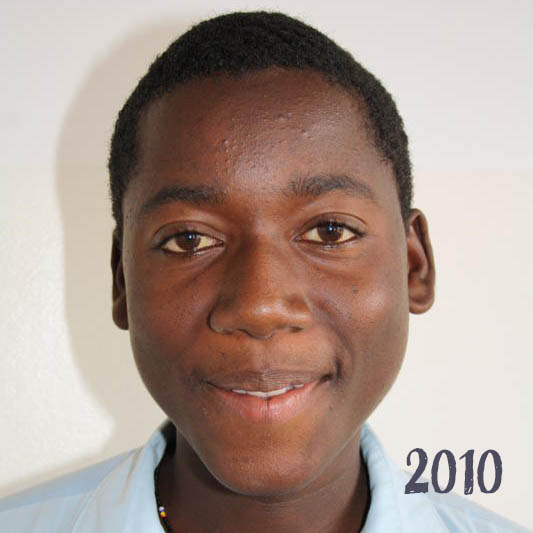 Misheck, also a firstborn, is a double orphan and grew up in a rural Zambian village. After his parent's death, he and his brother were sent to live with separate families and Misheck was forced into child labor to survive. In 2010 he escaped and found African Vision of Hope, where he received a free education, changing the course of his future. Misheck was among the first graduating class in 2012. Four years later, African Vision of Hope helped Misheck find his brother James, who was also trapped in child labor. Misheck rescued James and enrolled him in school.
(Pictured: Misheck when he started school at African Vision of Hope in 2010)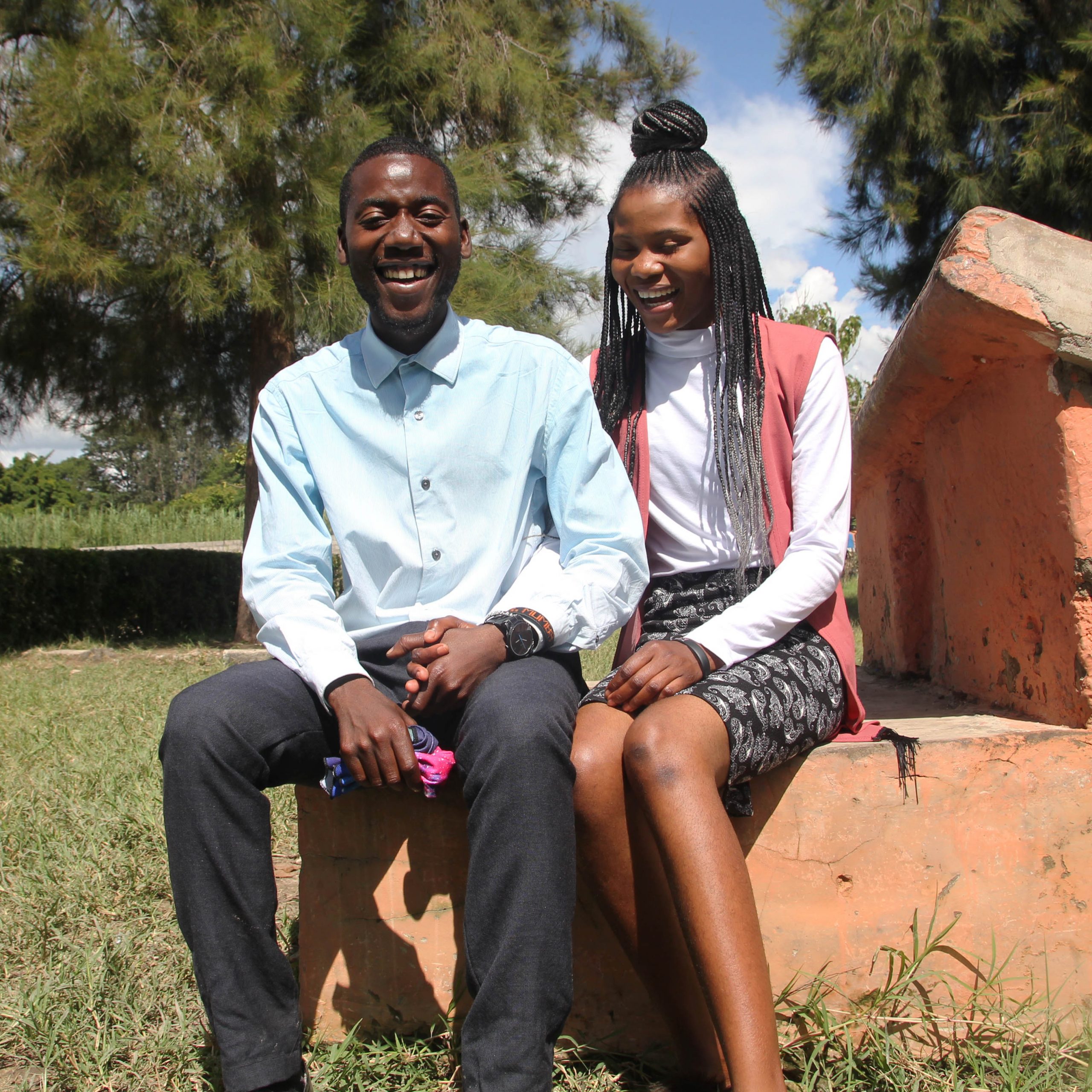 Through scholarships you helped provide, Misheck graduated college with a degree in Electrical Engineering, while Angela is studying Clinical Medicine at Levy Mwanawasa University Teaching Hospital. After graduation, Misheck began working at African Vision of Hope on the Child Sponsorship team and now serves as a Child Protection Officer.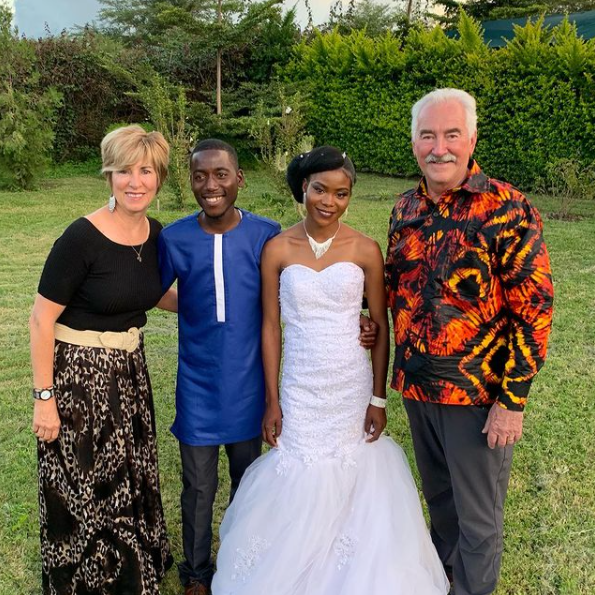 "Angela is a blessing to my life. She understands me and the important work I am part of each day. We look forward to God's blessings for our lives. My African Vision of Hope family has helped me grow spiritually and has taught me how to be the leader of my family."
(Pictured: Misheck and Angela with African Vision of Hope CEO, Judi Bertels, and her husband Bob.)
Through Misheck and Angela, generations will be forever changed. Through education, they have ended their family's cycle of poverty as they begin a family of their own. You can give the gift of education today.
[button style="btn-primary btn-lg" type="link" target="false" title="Give Now" link="/giving/give/" linkrel=""]