Meet Tabitha, Joyce, Sophia, and Dolly. Together, they make up the African Vision of Hope Sewing Team. This growing and flourishing ministry focuses on empowerment and providing jobs. The Sewing Team is part of a larger vocational and business program at African Vision of Hope called "Vision Enterprise." A new aspect of the ministry, this program exists to exalt Christ, provide jobs, and create funds for rescuing more children from extreme poverty through access to education.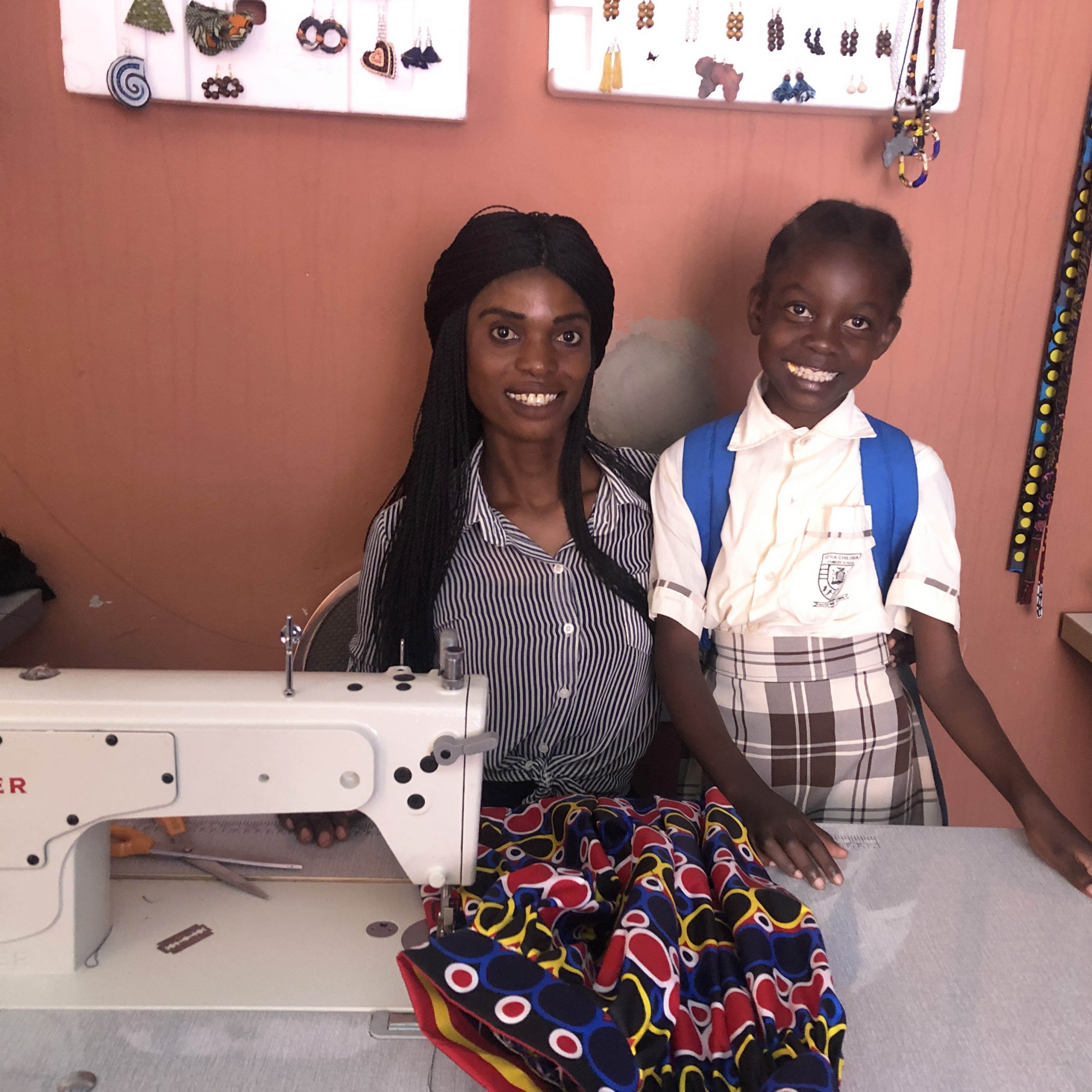 The Sewing Team is led by Arts and Crafts Manager Sophia, who is an African Vision of Hope graduate and in her final year of college studying marketing. Her driving force is to provide a bright future for her daughter, Grace, a second grade student. Tabitha, a widow and mother of six, is the tailoring instructor. She trains men and women in the trade of sewing and tailoring, and is passing on her knowledge, teaching self-sufficiency and producing an income. Joyce, only 23 years old and already a widow with a seven year old son, is a skilled artisan creating beautiful earrings. Dolly, also a widow, is caring for her orphaned grandchildren. As an intergral part of the Sewing Ministry, Dolly is earning a sustainable income, allowing her to keep her grandchildren from living in the streets.
(Pictured: Sophia and her daughter, Grace.)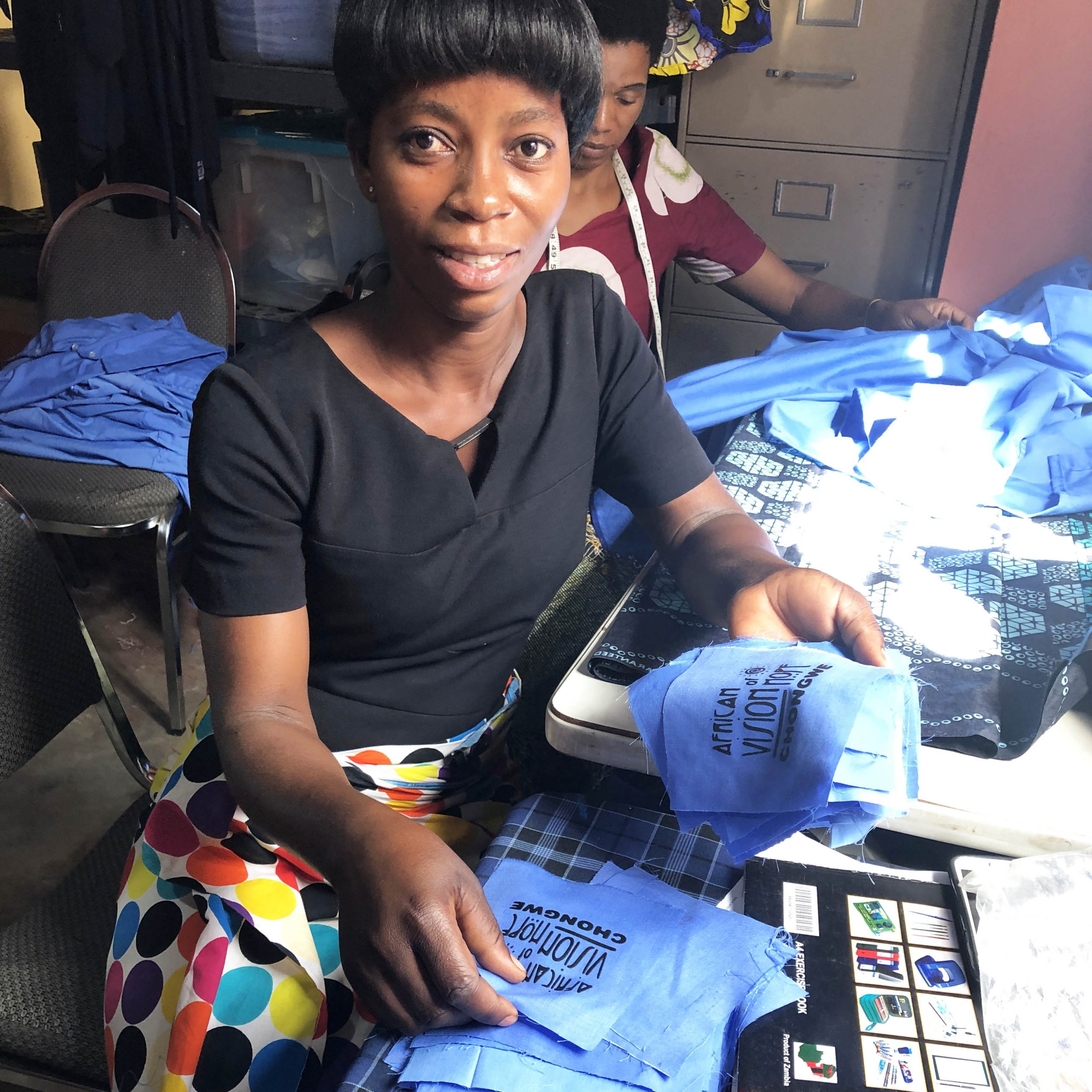 Together, these skilled women make uniforms, ties, belts, bracelets, earrings, and also create custom clothing. They purchased two industrial sewing machines, allowing the ministry to grow and accept more orders than ever before. This year, they made more than 700 uniforms. They were commissioned by the Ministry of Health and created more than 7,000 face masks for Zambia. They pray together and are now able to provide for their families.
(Pictured: Edith, a tailoring trainee working on African Vision of Hope school uniforms.)
Skills like sewing and tailoring are valuable tools to harness economic development and reduce poverty. Your giving makes training programs like this possible!
[button style="btn-primary btn-lg" type="link" target="false" title="Give Now" link="/giving/give/" linkrel=""]