Pictured: Children and families living in the compounds are receiving emergency food supplies because of you and a partnership with Feed the Hungry.
Need some encouragement today? You are providing unstoppable hope across the globe.
Because of you, children are still being sponsored, students will have the ability to return to school very soon, families are being provided critical food supplies, and communities are being trained on life-saving prevention and treatment measures even in the midst of a global pandemic.
The children and families that you serve are filled with gratitude and hope. Your sacrifice and faithfulness are transforming lives every day.
Together we are making sure: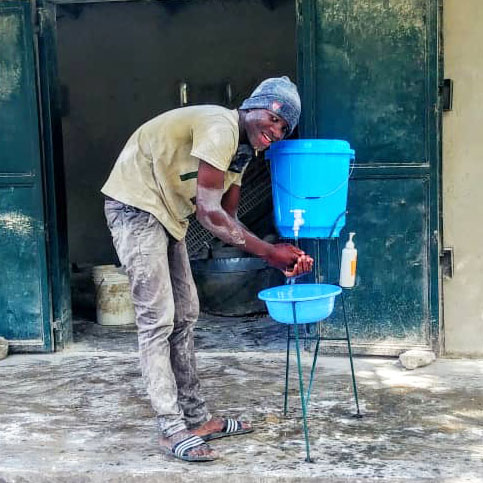 3,150 vulnerable orphaned and vulnerable children have a clean school and caring staff to return to. On June 8th, upperclassmen students will be able to return to classes. In preparation, we have installed numerous handwashing stations, installed additional clean water wells, and trained staff on proper hygiene and prevention.
Communities are being educated on disease prevention and hygiene by African Vision of Hope staff. The government has posted signs and posters throughout the compounds, but many people cannot read. So, our staff is going into these areas, on foot, and verbally teaching people about prevention and treatment.
(Pictured: A local farmer stops at the African Vision of Hope Conservation Farm to grind corn and wash his hands at the handwashing station.)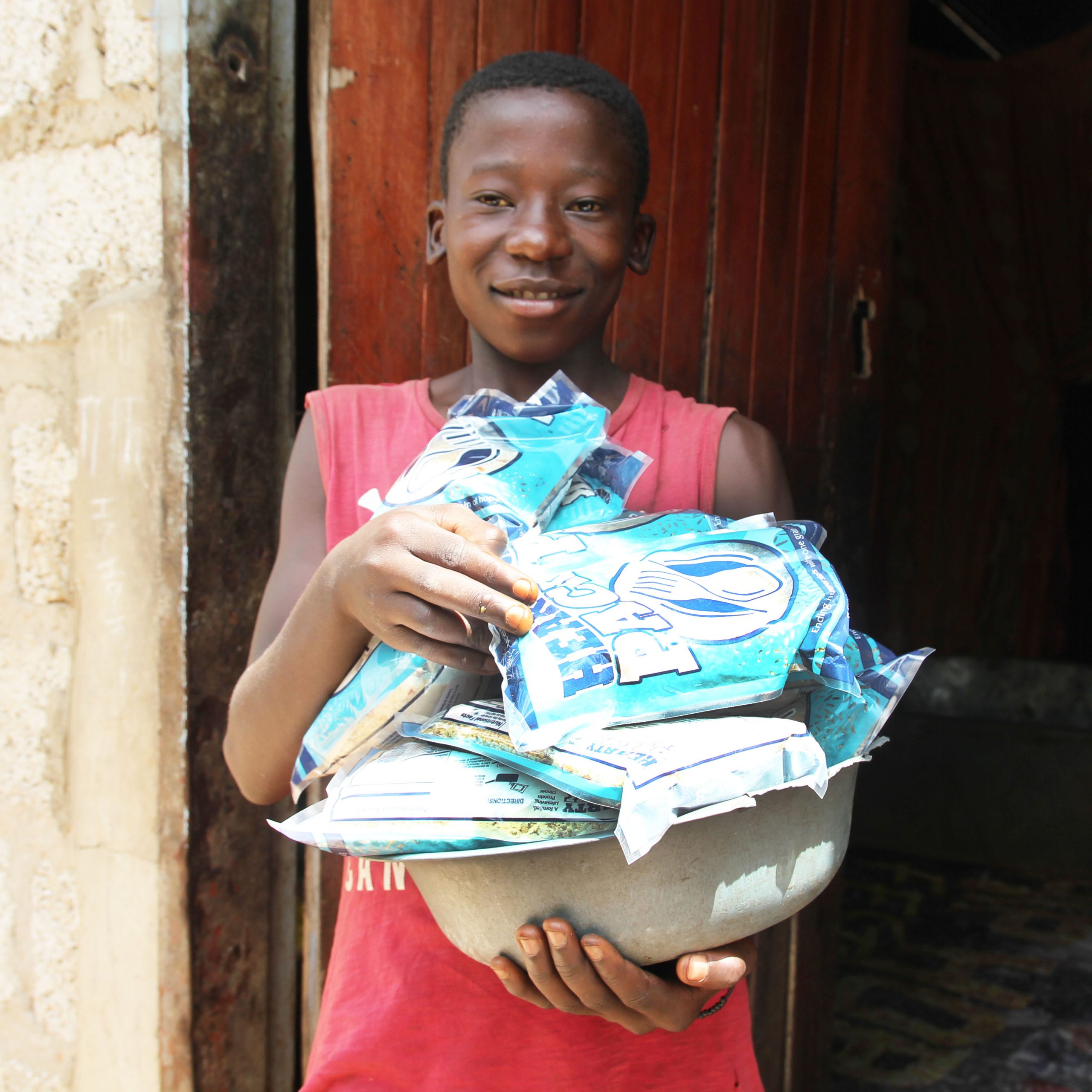 Families, staff, college students, and seminary students are being provided nutritious food to help keep their bodies healthy and strong. Zambians are facing extreme hunger every day, which has been made worse by COVID-19's economic impact. While schools have been closed, African Vision of Hope staff members have been hand delivering food supplies to our most vulnerable students and their families.
(Pictured: Because of you, Matthews, a grade 4 African Vision of Hope student, received rice for his family.)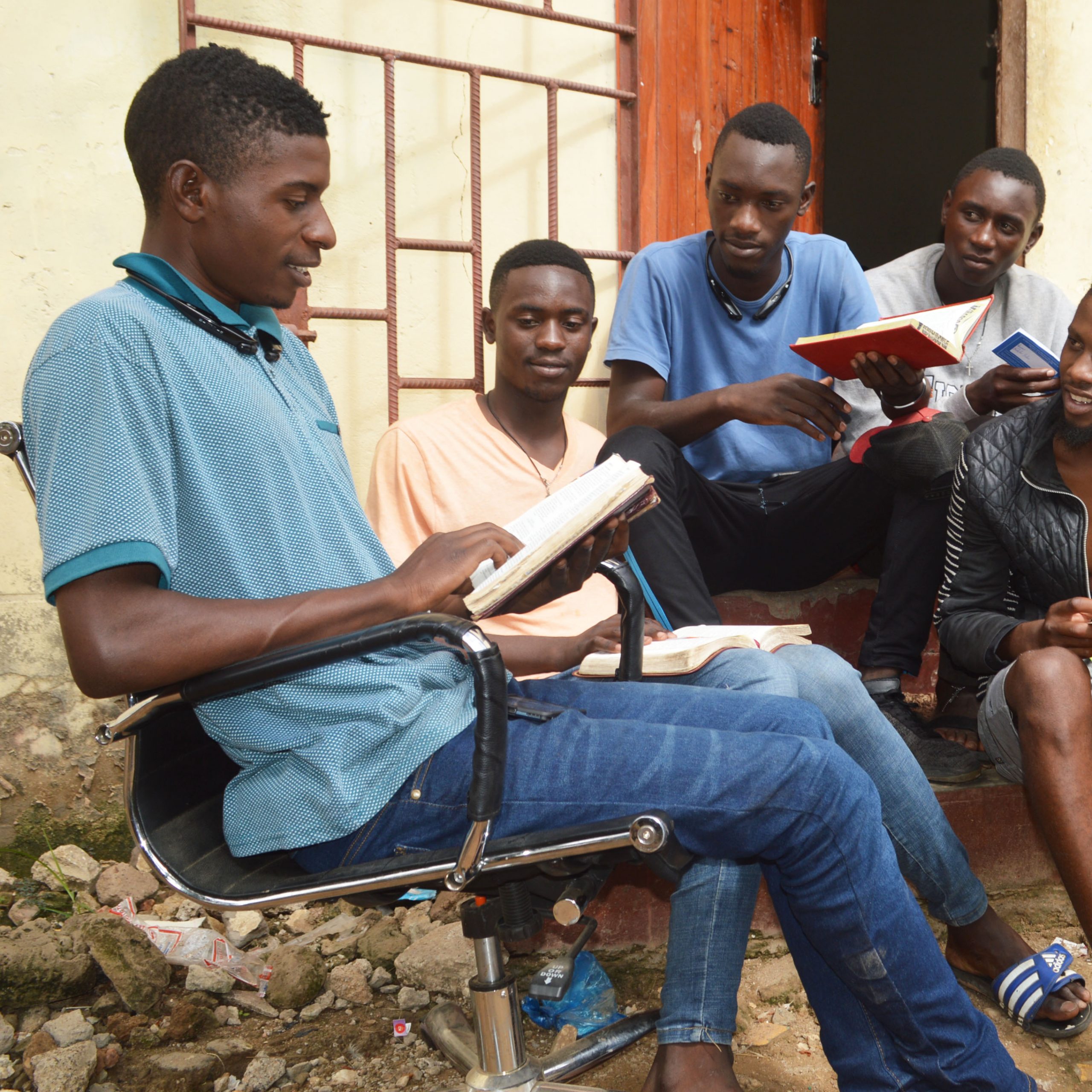 Strategic rescue homes are in place to provide for children, and college students, who are displaced.
Students are being discipled and mentored in God's word. African Vision of Hope leadership on the ground are ministering to their communities and hosting in-home church services. Discipleship groups are meeting daily to share the message and hope of Christ.
(Pictured: Haward, African Vision of Hope staff member, leads a Bible study at his home.)
Now, more than ever, we need to join forces as a community to ensure that lives can continue to be saved.