"It is hard for me to provide for my whole family. Many days we spend the whole day without food. But, because of you, today my family can eat." – Edith
Despite his tattered clothes, Sims sports a big smile. Why? He is a new grade 1 student at African Vision of Hope School!
Sims lives in a one-room home with 12 other family members. His household is led by his great grandmother, Edith. Edith is the only working member of the family. She labors all day every day crushing stones, used in construction, to provide for her family. Due to COVID-19, people are not buying stones, so the family's source of income is dwindling.
(Pictured: a woman, like Edith, crushing stones for a living)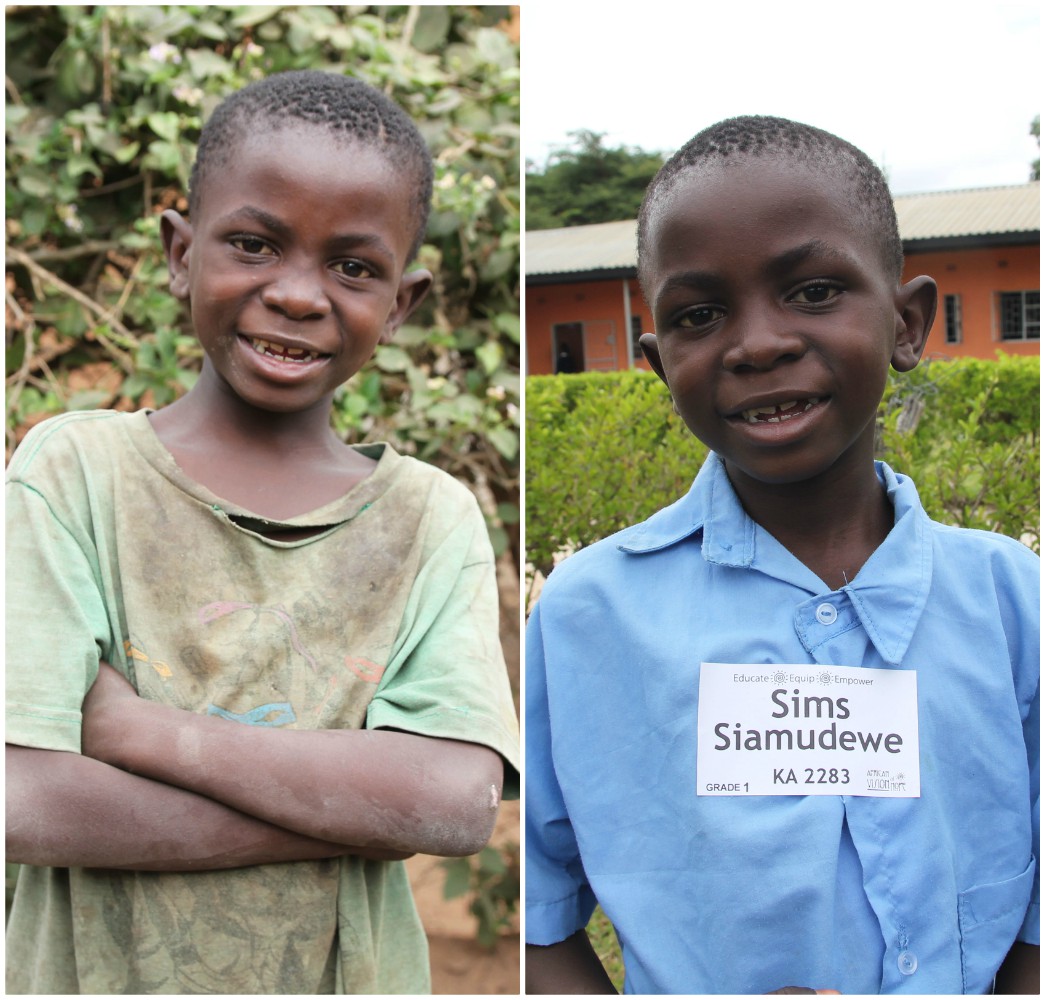 Thanks to your generous giving to the feeding program, Sims and his family have been provided emergency food supplies. Additionally, Sims and two of his siblings get a free hot meal every day because they are African Vision of Hope students.
You are not only relieving a great grandmother's burden by feeding Sims and his siblings at school, but you are also providing them with an education that will help them escape extreme poverty. You are feeding their bodies and their minds, fueling their dreams and propelling them towards a future full of hope. You can give feed a child, like Sims, today!
[button style="btn-primary btn-lg" type="link" target="false" title="click here to learn how" link="/giving/feeding/" linkrel=""]