Moses was born into a family of ten in a rural village in Zambia, close to the Congo border. His village is so rural that it is a four-hour walk to the nearest tarred road, his family lives in a round mud hut, and he grew up chasing monkeys and chimpanzees from his family's small garden. Most of his sisters have been sold into marriage. Moses was able to go to school until the 9th grade, but had to stop because his family could no longer afford to pay his fees. He set his dreams aside so his family could survive.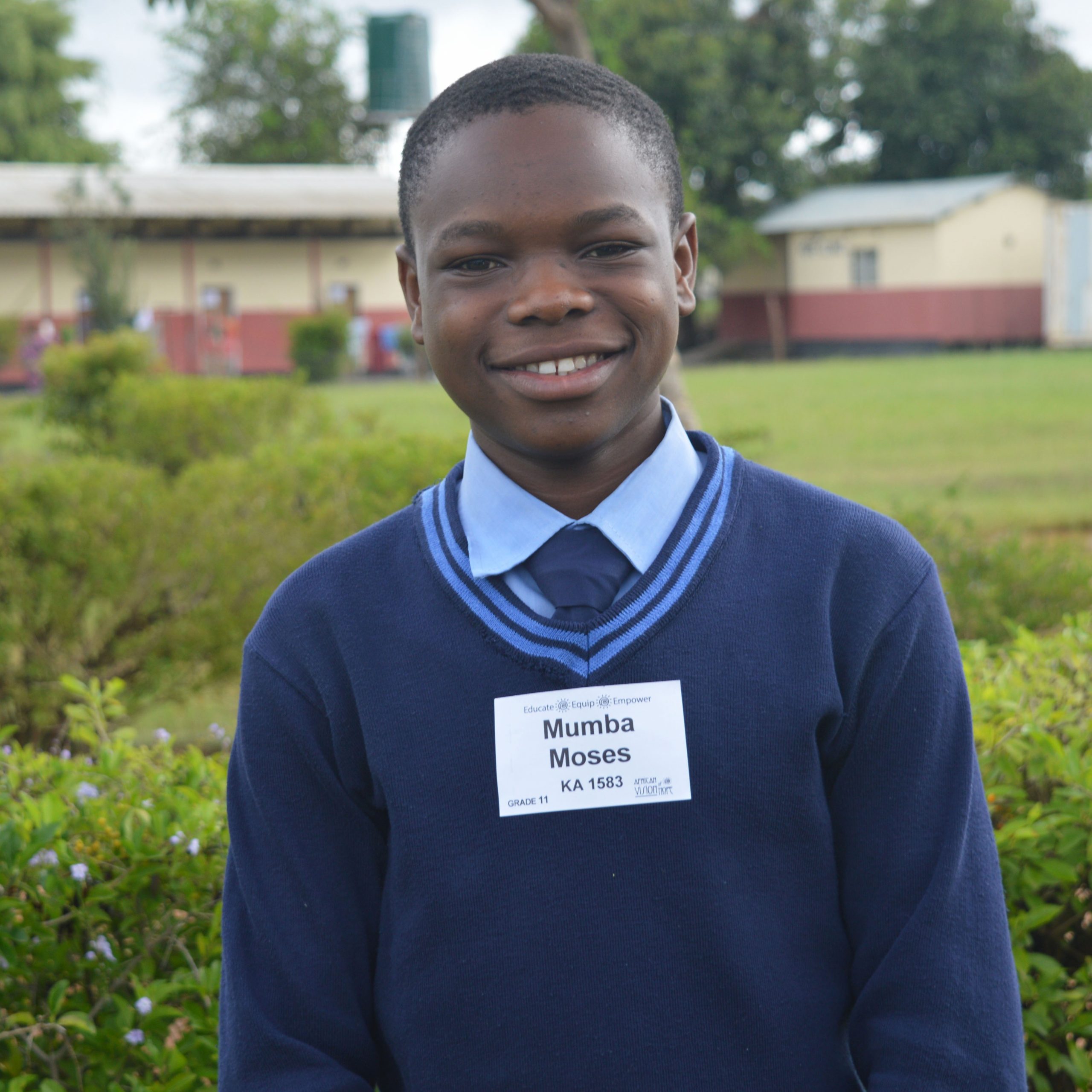 "The poverty level in my family is very high. Both of my parents work on other people's farms to make a living. I had no hope that I could ever go to school again. I had a lot of pain and doubt because I had no one to help me go to school." – Moses
Moses grew up in the same village as Haward, an African Vision of Hope graduate and staff member. When Haward left their village to try and find an education and rescue his family, he made Moses a promise. "When he left, he told me that he would come back for me so I could get an education and rescue my family like he did." Fortunately for Moses, Haward kept his promise.
Haward returned to the village, using his own money, to bring Moses to African Vision of Hope School in Kabulonga. He was enrolled in school and graduated November of 2019. "At school we had Bible studies and a free meal every day. It is not common in Zambia to be given anything for free."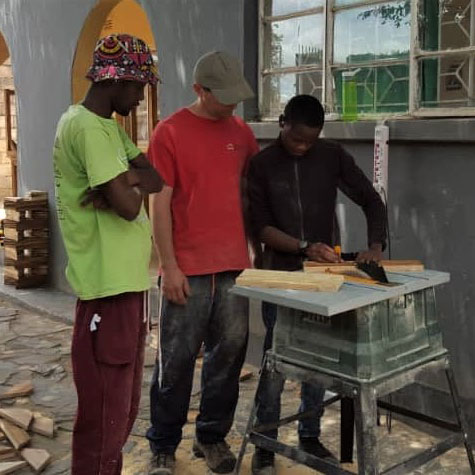 Now, Moses lives with Haward and 9 other young men in the "Brothers House of Hope." This home is sponsored by African Vision of Hope and houses graduates and high school boys without a family or home to go back to. Having a safe place to live has helped them grow in their faith through daily mentoring and discipling, and has also has given them a family who loves them. Phil, a mission team member, is in Zambia for a month making teacher and student desks, lab tables, and cabinets for chemistry equipment. He is also training young men, like Moses, in this trade and discipling them along the way.
"I have learned a lot and will use this skill to keep helping African Vision of Hope schools. All of us working with Phil call ourselves 'Phil and sons.'"
"I found my home at African Vision of Hope school. I had lost hope, but now I know I have a bright future before me. I have a dream to study agriculture engineering so that one day I can be the one to rescue my family from extreme poverty. Thank you for being there for us. You are changing the lives of people who really need help. We love you!" – Moses
(Pictured, Phil teaching Moses new carpentry skills)
It is because of generous people like you that Haward was rescued, leading to Moses having the opportunity to go to school, which will allow him to rescue his family and help his village. The rescued becomes the rescuer, and so on and so on. You can keep the cycle going for generations to come.
[button style="btn-primary btn-lg" type="link" target="false" title="give now" link="/giving/use-where-needed-most/" linkrel=""]